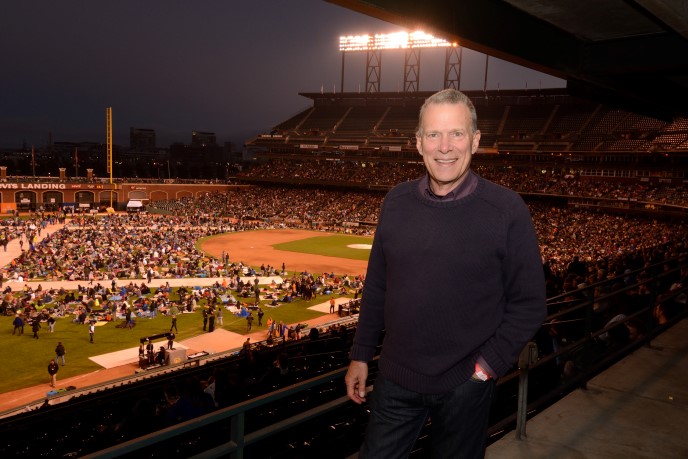 Photo Credit: Scott Wall
As David Gockley's tenure at the San Francisco Opera comes to a close, the opera company has announced a one-night-only gala to honor Gockley. The haute soirée is slated to feature a mind-blowing lineup.
The program, which is titled Celebrating David!, boast excerpts from seminal opera from Gockley's career such as as the Ring, The Trojans, Nixon in China and Porgy and Bess. The emcees for the night will be mezzo Frederica von Stade and bass-baritone Samuel Ramey.The SFO Orchestra will be conducted by Music Director Nicola Luisotti, Principal Guest Conductor Patrick Summers, and two guest conductors, Jiří Bělohlávek and John DeMain. The list of vocalists include sopranos Renée Fleming, Ana María Martínez, Karita Mattila, Patricia Racette, Nadine Sierra and Heidi Stober, mezzos Susan Graham, Daniela Mack and Dolora Zajick, tenors Michael Fabiano, Brian Jagde and Simon O'Neill, bass-baritone Eric Owens, and bass René Pape.
There will also be a pre-performance reception as well as a post-performance black tie dinner.
Balcony tickets start at $50 and range up to $200, grand tier/dress circle seats varies from $125 to $450, box seats, orchestra seats start at $150 and can range up to $450. VIP packages include valet parking, premium seating for the concert as well as a seat for the post-performance dinner. You can contact the Medallion Society Concierge at (415) 565-6447 for more information. You can purchase your tickets here.
The event will take place Thursday, June 16th at 7 p.m.
Gockley will remain his role at General Director until Aug. 1st. Matthew Shilvock, currently the company's Associate General Director, has been named General Director of San Francisco Opera and will assume his new position as the company's seventh director then. Shilvock has signed a five-year contract through July 2021. The selection of Shilvock was the result of a rigorous, ten-month-long, international search led by a committee of 13 members representing a broad cross section of the Board and its leadership.