Pop-up stores have became a big trend. They are so popular that even major retailers create pop-up shops within their larger stores. Gwyneth Paltrow selected a great model for her lifestyle site Goop.com and launched a Goop MRKT pop-up store at 140 Maiden Lane. Designed by San Francisco's Steven Volpe, Goop MRKT is located in the historical Frank Lloyd Wright building.
The unique combination of fashion, beauty, wellness, food and kitchen, instantly attracted stylish consumers. Goop MRKT hosted a chic reception to showcase a broad selection of goods and give guests a fun shopping experience. Several beauty brands such as Juice Beauty, French Girl Organics, Shiva Rose, Beautycounter partnered up under one roof with kitchen shop March San Francisco and clothing and jewelry brands including Electric & Rose, Alo Yoga, Ariel Gordon Jewelry, Land's End and more.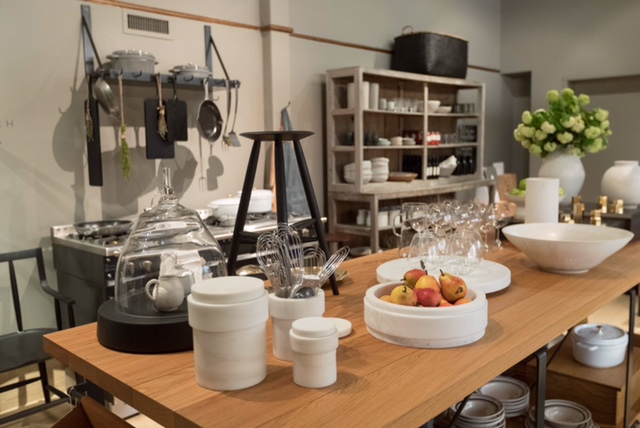 "Here today, gone tomorrow" pop-up concept sparked excitement of San Francisco and Silicon Valley notables. Gwyneth Paltrow was joined at the event by some tech celebrities: Instagram co-founder Kevin Systrom, Pinterest co-founder Ben Silberman, Eventbrite CEO Julia Hartz.
Goop MRKT has added its unique flavor to Union Square and will remain open until May 22.
Stores hours:
10:00am – 6:00pm Monday – Saturday
11:00am – 6:00pm Sunday
140 Maiden Lane
San Francisco, CA 94108