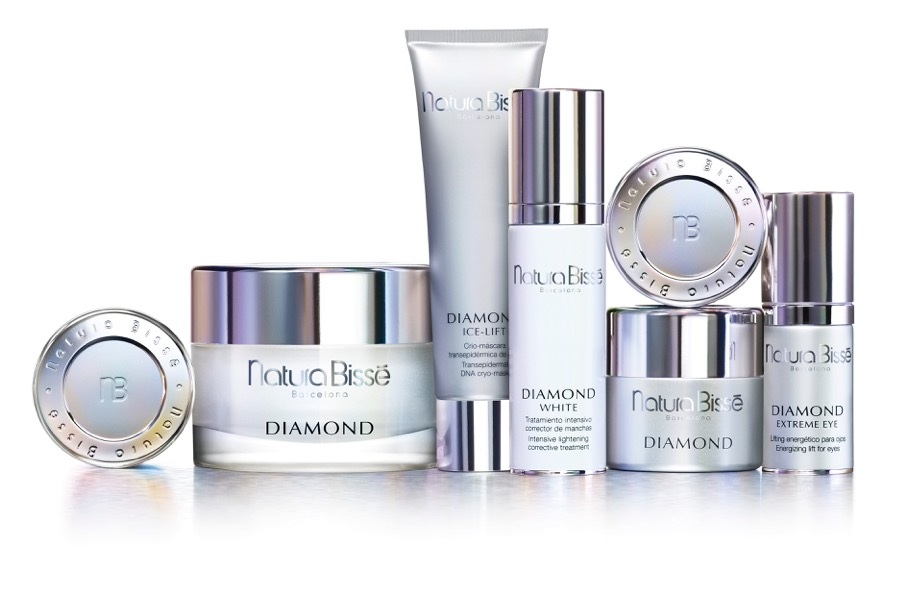 Members of the haute monde are likely familiar with Natura Bissé, the prestigious and exclusive skincare line out of Barcelona, found worldwide at luxury retailers and spas. Fans know that to use Natura Bissé products is to love them, and to perhaps become addicted to them. Just ask longtime fan Beyoncé, whose devotion is demonstrated in the lyrics of one of her songs. Founded in 1979, the brand has collected legions of international devotees over the years, and with the introduction of the Diamond Extreme Line ten years ago, the cutting-edge products have established a cult-like following.
Faithful Natura Bissé A-list celebrities and stylists are no-doubt toasting the past decade and crediting their beauty to the Diamond Line, and to Natura Bissé founder Ricardo Fisas' ingenuity and passion for quality. Fisas, a true Renaissance man, utilized a lifetime of varied professional experiences to create, at age 50, his iconic company, now overseen by his children and operated out of a Silicon-Valley-ish area of Barcelona known for technical advances.
Natura Bissé has always been a leader in skincare research, development and innovation. Their scientific formulas are created with the maximum concentration of highly effective, active ingredients. Natura's incorporation of natural amino acids was a major milestone in cosmetics; individual (free form) amino acids truly penetrate skin, where they can be effective because their properties remain unaltered.
The luxe products are exclusive, and can be found in the hautest stores worldwide: Neiman Marcus, Bergdorf Goodman, Harrods, Barneys NY, Bloomingdales, and Harvey Nichols. Plan your pilgrimage to the Natura Bissé counter on April 21, and reap the benefits of Natura's annual 'Beauty Lovers Day' – a celebration of beauty and skincare and a salute to the core values of founder Fisas. Limited editions of Diamond Extreme products will be available in-store. The celebratory day coincides with Barcelona's annual 'Saint George's Day' – a commemoration of love, culture, and legends.
For the ultimate Diamond Line experience, follow the innovative Natura Bissé' Pure Air Bubble and book a facial treatment when it makes its appearance at the Four Seasons Hotel Silicon Valley at East Palo Alto's rooftop pool deck April 29 – May 1. The 99.995 percent pure air bubble travels the country, making appearances at events such as the Oscars and the Academy Awards. The bubble increases the efficacy of the Diamond products; pure air eliminates contaminating particles, viral agents and allergens resulting in optimal results.
"A concentrated amount of oxygen is the best thing for your body, mind, lungs, and of course, skin," says Four Seasons Hotel Silicon Valley Spa Manager Maritsa Victorian.  "I want our guests to have the rare opportunity to experience Natura Bissé facials in the purest way possible and I'm excited to bring the bubble to Four Seasons Hotel Silicon Valley a second time."
A luxurious 60-minute facial treatment during the bubble's Four Season's rooftop pool appearance is $250 and includes a glass of Prosecco and a Natura Bissé gift. If you can't make it to the Four Seasons' Bubble experience, try the Spa's Diamond Bright Facial, a pampering, anti-aging treatment utilizing Natura's top-of-the-line products. To schedule an appointment, call (650) 566-1200.