There have been so many haute events—some wild, some glamorous—taking place in and around San Francisco that we simply must get you caught up on them. Here is what's been going on lately.
Photo Credit: Courtesy Boisset
Anyone who think the Napa Valley isn't fun at night hasn't been to a party thrown by vintner Jean-Charles Boisset, whose over-the-top bashes are always loads of fun. Such was the case recently when the flamboyant Frenchman held at Raymond Vineyards its highly-anticipated, fifth annual Napa Gras, a Burlesque-themed celebration to inspire and delight the wine trade, journalists and VIPs in town to bid on the extraordinary wines for the Napa Valley Vintners' Premiere Napa Valley. Boisset greeted attendees with JCB No. 21 sparkling wine while seated in a larger-than-life coupe Champagne glass. This year's theme was burlesque and attendees came dressed to impress in unique masks and custom-made attire. Raymond Vineyards' wines were served throughout the night and entertainment was the highlight of the evening with special performances by Brook Lynn's Burlesque, aerialists and gold body-painted models from Aurora Circus Arts-Aerial Entertainment, entertained party-goers throughout the evening by performing on the main stage in the Crystal Cellar tasting room. DJ Jeff from Wine Country Entertainment was on hand playing music throughout the winery, while live music from Honey Mahogany serenaded guests in the famous Red Room.
A large cheese and charcuterie platter was also displayed for guests to nibble on as well as an abundant dessert presentation made up of red and chocolate macaroons. Additional entertainment during the evening included a Photo Booth by Joy Squad. Everything was accented by dramatic lighting from Lux productions and Alex Rubin Photography captured photos throughout the night. At the Premiere Napa Valley barrel tasting and auction, Raymond Vineyards' lot brought in $27,000 for 5 cases, or $450 per bottle. Called Masquerade, the Raymond Premiere Napa Valley auction lot was a 2014 Napa Valley Cabernet Sauvignon. The work of esteemed Raymond Winemaker Stephanie Putnam, world-renowned Consulting Winemaker Philippe Melka and Boisset, Masquerade combines the best lots of fruit from Boisset's Napa Valley vineyards into a stunning expression of pure velvet opulence in a glass. This contributed to the staggering results achieved with a total of $5 million being raised for the Napa Valley Vintners (NVV) fundraising at the 20th annual Premiere Napa Valley barrel tasting and auction.
Heroes & Hearts and Hearts After Dark
Photo Credit: Drew Altizer Photography
San Francisco General Hospital Foundation recently celebrated the 11th annual Heroes & Hearts luncheon on the field at AT&T Park. James Larson, Officer Raphael Rockwell, Terry Saltz and Dr. Clement Yeh were awarded the "Heroes & Hearts Award" for their "above and beyond" efforts that benefit the community. The Foundation also honored Pam Baer,  who was featured in our Nov/Dec 2015 philanthropy issue, with "The 2016 Spirit Award," celebrating her 14 years of service on the Foundation Board. Proceeds from the event, combined with Hearts After Dark and the Hearts in San Francisco project, have raised more than $14.6 million for life-changing and life-saving programs and initiatives at Priscilla Chan and Mark Zuckerberg San Francisco General Hospital and Trauma Center. Later that evening at AT&T Park, San Francisco General Hospital Foundation hosted more than 1,000 BIG-hearted Bay Area young professionals on the field. Sugar Ray front man Mark McGrath took the stage with ultimate cover band Pop Rocks for an unforgettable performance as guests danced the night away on center-field.
Asian Art Museum's Golden Gala
San Francisco's Asian Art Museum kicked off its 50th anniversary with a golden gala. This dazzling evening commenced with a cocktail and caviar reception inside the museum, followed by a formal seated dinner and unique live performances in a specially designed tent. Afterwards, the elegant crowd enjoyed dancing and drinks at an exciting after-party back inside the museum. Proceeds from this spectacular benefit support the Asian Art Museum's innovative art, educational and community programs. Deserving recognition was Gala Chair Akiko Yamazaki, Gala Co-Chairs Helina Au, Bill Kim, Nanci Nishimura and Ken Wilcox.
2013 Odette Estate Cabernet Sauvignon Winemaker Dinner
Photo Credit: Kelly E. Carter
Odette winemaker Jeff Owens, profiled in our magazine a year ago after his inaugural vintage received a mind-blowing 100 points from influential wine critic Robert Parker, continues to amaze. We recently had the pleasure of being a part of the 2013 Odette Estate Cabernet Sauvignon Winemaker Dinner, held in its spectacular hospitality center which opened last June, and hosted by he and PlumpJack managing partner John Conover, Oenophiles indulged in a private dinner catered by the culinary team from the legendary Meadowood Napa Valley. The exquisite meal was crafted to highlight the robust and full-bodied nature of the 2013 Odette Estate Cabernet Sauvignon along with other selections from the CADE and PlumpJack portfolio. Owens' sophomore effort produced the 2013 Odette Estate Winery Cabernet Sauvignon Reserve, which Parker gave a lofty 99 points, and the 2013 Odette Estate Winery Cabernet Sauvignon Estate, which received 95+ points. We must say, the 2013 Odette Estate Cabernet Sauvignon is already tasting great. We can't wait to see what's it like down the road. The lavish dinner consisted of arugula and persimmon salad with 2013 Adaptation Chardonnay, poached Maine lobster with 2014 Odette Reserve Chardonnay, bucatini "bolognese" with 2013 Adaptation Cabernet Sauvignon and a final course of a selection of artisan cheeses and petit fours with 2013 Adaptation Petite Sirah. While Gordon Getty was on hand for the dinner, his PlumpJack business partner Gavin Newsom had to miss the affair due to the birth of his and wife Jennifer Siebel Newsom's son, Dutch, earlier that day. That news gave us one more reason to toast.
Veranda: The Romance of Flowers
The debonaire and talented Ken Fulk turned his Magic Factory into a flower factory to celebrate Ken Smith, Editor-in-Chief of Veranda Magazine, and his latest book, "Veranda: The Romance of Flowers." Fulk, a self-proclaimed flower fanatic, and his "flower factory" rose to the occasion in hosting Smith with an exuberant show of floral installations, including the popular "a bloom for the road" party-favor station. The dapper jazz trio, The Hexaphonics, played in Fulk's loft while Rye on the Road served signature botanical-themed cocktails like the Lavender-Fashioned and the Orange Blossom Fizz. Partygoers like Mark Leno, Joy Venturini Bianchi, Will Wick, Sobia Shaikh, Mary Beth Shimmon, Katya Sorokko and Greg Lopez caught up while nibbling on southern bites in honor of the author's and southern roots.
Jean-Charles Boisset at Napa Gras at Raymond Vineyards
Napa Gras at Raymond Vineyards
Napa Gras at Raymond Vineyards
Napa Gras at Raymond Vineyards
Napa Gras at Raymond Vineyards
San Francisco General Hospital Foundation's Heroes & Hearts Luncheon
San Francisco General Hospital Foundation's Heroes & Hearts Luncheon
Paul Pelosi and Charlotte Shultz
San Francisco General Hospital Foundation's Heroes & Hearts Luncheon
Ellen Newman, Frank Jordan
San Francisco General Hospital Foundation's Heroes & Hearts Luncheon
Gary Shansby, OJ Shansby
San Francisco General Hospital Foundation's Heroes & Hearts Luncheon
Larry Baer, Willie Brown, Ed Lee, Pam Baer, Gavin Newsom
Photo Credit: Drew Altizer Photography
San Francisco General Hospital Foundation's annual Hearts After Dark 2016
Performance
San Francisco General Hospital Foundation's annual Hearts After Dark 2016
Ben Liepman, Jenna D'Ull, Amy Mayer, Danny D'Ull
San Francisco General Hospital Foundation's annual Hearts After Dark 2016
Amanda Heier, Patrick Smith, Pam Baer, Connie Shanahan
San Francisco General Hospital Foundation's annual Hearts After Dark 2016
Atmosphere
San Francisco General Hospital Foundation's annual Hearts After Dark 2016
Vinitha Venugopalan, Alex Ritchie, Laura Woodbridge, Alex Basso, Lauren Henderson
San Francisco General Hospital Foundation's annual Hearts After Dark 2016
Pam Baer, Larry Baer
The Asian Art Museum of San Francisco 50th Anniversary Gala
Performance
The Asian Art Museum of San Francisco 50th Anniversary Gala
Akiko Yamazaki, Gavin Newsom
The Asian Art Museum of San Francisco 50th Anniversary Gala
Cori Bates, Eliza Cash, Akiko Yamazaki, Gorretti Lui, Kate Harbin Clammer, Jill Woodman
The Asian Art Museum of San Francisco 50th Anniversary Gala
Jerry Yang, Yurie Pascarella, Carl Pascarella, Andrew Gn
Photo Credit: Drew Altizer Photography
The Asian Art Museum of San Francisco 50th Anniversary Gala
Chris Cooper, Stephanie Chang, Huifen Chen, Roelof Botha
The Asian Art Museum of San Francisco 50th Anniversary Gala
Willie Brown, Nanci Nishimura, Lee Houskeeper, Frank Jordan
The Asian Art Museum of San Francisco 50th Anniversary Gala
Anita Lee, Ed Lee, Ken Wilcox
The Asian Art Museum of San Francisco 50th Anniversary Gala
Lisa Fei, Jane Zhao
The Asian Art Museum of San Francisco 50th Anniversary Gala
Denise Bradley Tyson
The Asian Art Museum of San Francisco 50th Anniversary Gala
Don St. Pierre, Monica St. Pierre
The Asian Art Museum of San Francisco 50th Anniversary Gala
Sumiko Hoeft, Keiko Horkan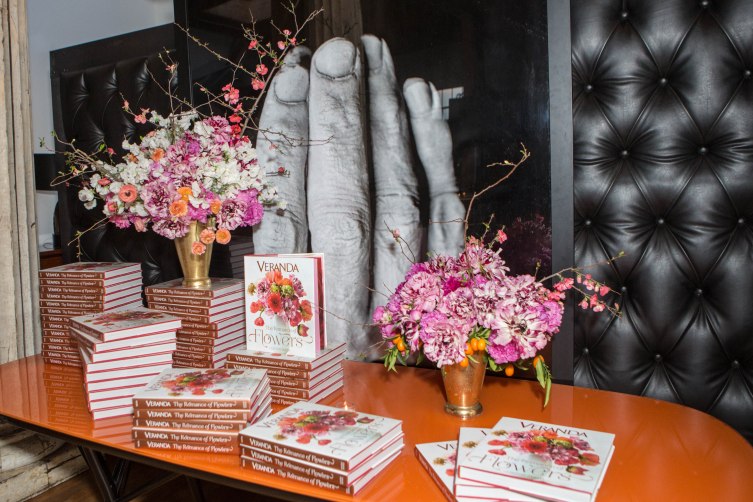 Veranda the Romance of Flower Book Signing
Atmosphere
Veranda the Romance of Flower Book Signing
Clinton Smith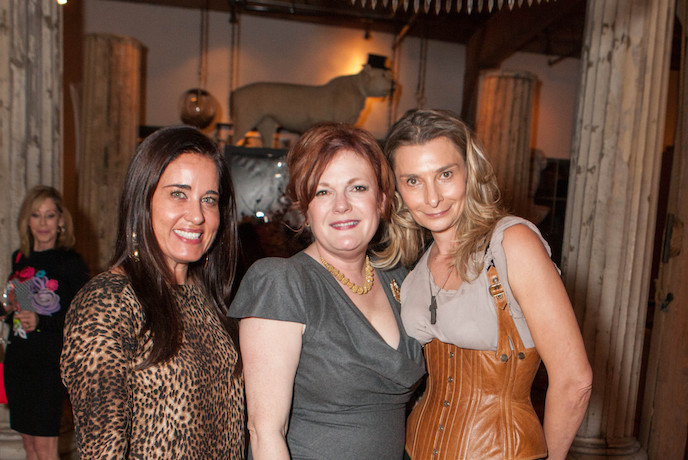 Veranda the Romance of Flower Book Signing
Natalia Urrutia, Jennifer Raiser, Nina Lalic
Veranda the Romance of Flower Book Signing
Sobia Shaikh, Mary Beth Shimmon, Ken Fulk, Kathryn Lasater
Veranda the Romance of Flower Book Signing
Brice Stanek, Kevin Yee, Joy Venturini Bianchi, Eric Petsinger
Veranda the Romance of Flower Book Signing
Katya Sorokko Spencer, Alexandra Mcclure
Veranda the Romance of Flower Book Signing
Joy Venturini Bianchi, Mark Leno, Carole Mills
Veranda the Romance of Flower Book Signing
Ken Fulk, Clinton Smith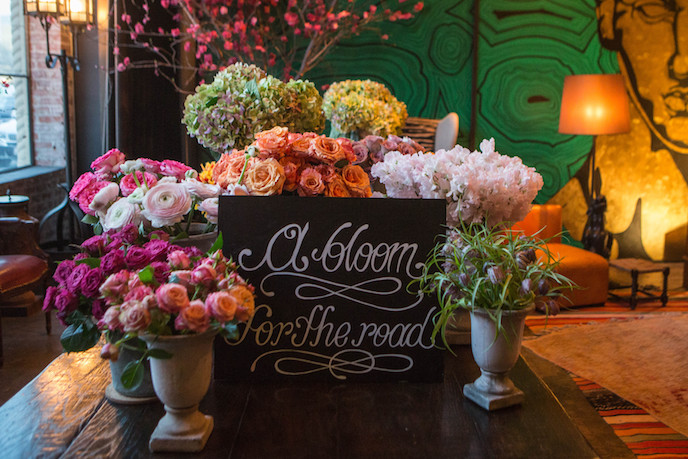 Veranda the Romance of Flower Book Signing
Atmosphere