Time flies when you are having fun! It feels like it was just yesterday I was celebrating the holiday season in Los Angeles, preparing for the New Year and saying goodbye to 2015. While I was in Los Angeles, my husband Roy and I had a Christmas lunch with our friend and publisher Larry Flynt. I find Larry fabulously eccentric and love his wife Liz.
Over the holiday season, BRAVO network featured the informative and entertaining three part special "Then and Now with Andy Cohen," a look back at some of the news worthy items that influenced the current pop culture. It was a series of interviews and commentary on various topics. I was featured and able to share my opinion on some of the sensational stories that occurred. Watching the show brought back so many memories of where I was when OJ Simpson, Tanya Harding and Imelda Marcos became house hold names as their trials and lives played out on national news and TV stations. If you want to have some laughs and giggles locate the show on repeat or through the internet.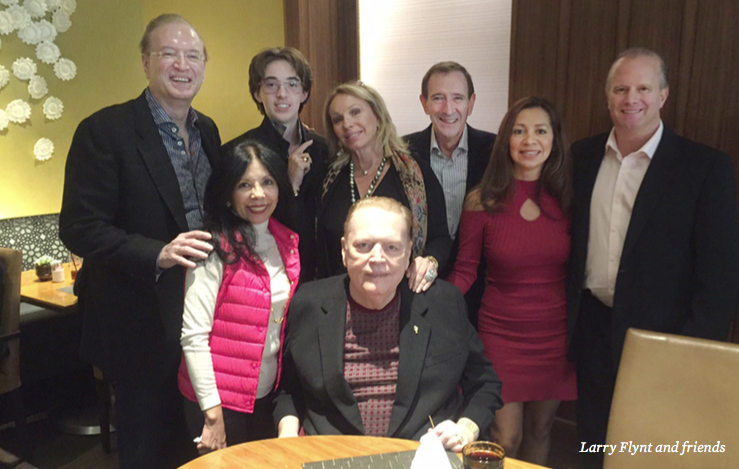 Recently, I was a guest speaker at a luncheon at the fabulous Fisher Island Vanderbilt Mansion. It was an audience of residents and members that enjoyed my juicy exposé and discussion of the characters and inspiration behind my new book "Red Carpets and White Lies." I enjoyed every moment, and it reminded me how much fun it was sharing these ideas and characters on paper. Order a copy from Amazon.com, BarnesandNoble.com or through my new updated website www.leablack.com
A dear friend and the legendary, talented singer-songwriter Natalie Cole recently passed away. Natalie was known not just for her talent and successful career, but also for her kind, generous spirit. A few years back, Natalie performed at one of my fundraising gala events. Her support helped the charity raise much-needed funds. She will be missed but always remembered.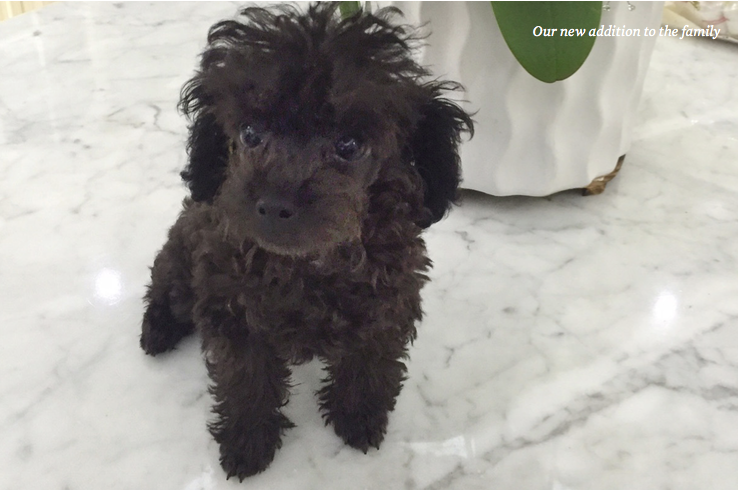 As I sign off, I want to introduce you to our new member of the family, a male toy poodle. He joins my three adopted dogs, Wolf, Dottie and Freda's Maltese poodle. I am still contemplating a name for my latest little puppy; feel free to send any suggestions. I am excited to have him in our hearts and home. I always love hearing from you. Email me, Lea Black, at info@theworldofleablack.com, on Twitter: @leablackmiami, Instagram: LeaBlackMiami, Facebook: LeaBlackMiami