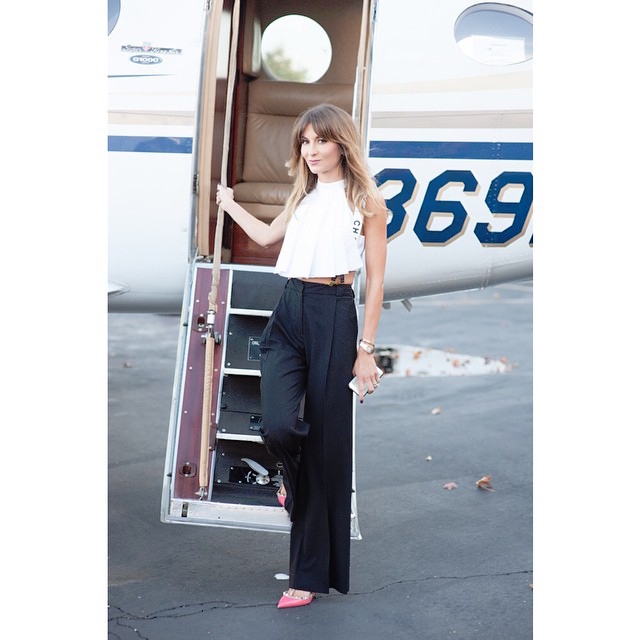 Photo Credit: Lauri Levenfeld
We're just a couple of weeks away from Super Bowl 50, taking place at Levi's Stadium on Feb. 7, and it's time to start thinking fashion. We called upon our fave celebrity stylist, Mary Gonsalves Kinney, founder of MGK Style, a full-blown styling company, to find out what haute looks she recommends for the football fashionista who is going to be one busy bee during the upcoming nine days of festivities.
"Sure the Super Bowl is about football and wearing your team colors—yada yada yada—BUT the Super Bowl is ALSO an entire weekend of nonstop, top-tier parties," she notes. "With DirecTV, Maxim, Playboy, ESPN and "Big Game, Big Give" lining up celebrities, amazing entertainment and the chicest venues, it is time for us all to step up our fashion game. Beyoncé, Jeremy Piven and Alicia Keys will be in the city—and we cannot let them down!"
On that note, Gonsalves Kinney offers five Super Bowl fashion tips—and offers clothing suggestions—that just may earn you a best-dressed trophy.
1. Layer with super chic, but sporty outerwear. Leather jackets, faux fur jackets by Shrimps and long, cashmere wraps.
Louis Vuitton ready-to-wear, leather moto 
Shrimps "Ariel" faux fur jacket, McMullen Boutique in Piedmont
2. During the day, a chic high top sneaker with your leather skinnies like Jimmy Choo or Golden Goose will show your fashionable yet sporty side. At night, however step it up in this season's hottest silver streak pump by Rodarte.
Golden Goose metallic high top
Rodarte silver streak pump
3. Pack your LBD, a la Saint Laurent or Cushnie et Ochs. Cutouts, minis and off the shoulder cuts abound. This is not a time to cover up, ladies. Let the skin show and be proud. Pick one area to reveal, however, not the whole kit and caboodle.
Cushnie et Ochs cutout black knit dress

4. It is winter in San Francisco so hats and gloves are needed, especially for outdoor activities during Super Bowl weekend. Why not go all the way with a pair of two-tone, long leather gloves by Valentino?
Valentino two-tone leather gloves

Add this fun pom pom hat to your look for added flair…
Eugenia Kim Pom Pom Beanie
5. Depending on whether you're a Patriots or a Panthers fan (Okay, so those are my picks!), have fun accessorizing with scarves and handbags in your team's colors. This shows you care about the game AND you are still super chic.
Victoria Beckham red leather clutch
Rockins Silk Crepe de Chine Scarf, Net-a-porter
There you have it. MGK Style's (www.mgkstyle.com) top five tips for dressing for the hautest Super Bowl ever in our beloved San Francisco. Go Style Team!
Subscribe to discover the best kept secrets in your city