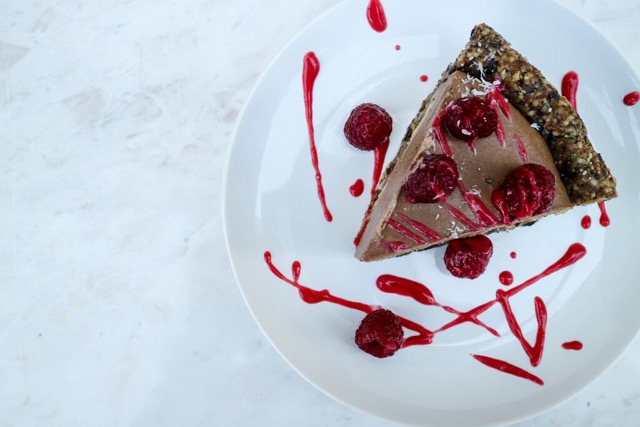 If baking is not your thing you can still impress your Thanksgiving guests or family members with one of these delicious desserts to go. Helping you not just complete your holiday meal, but saving you from the hard work.
Chef Darren Laszlo has created three raw pies for jugofresh: key lime with coconut flakes & chlorella dusting, chocolate chip derby with chickpea cookie dough & raspberry coulis and a pumpkin with superberry pumpkin seed crunch. The pies can be picked up at the company's headquarters, South Pointe, South Miami and jugofresh Whole foods Market in Boca Raton on Nov. 25.
Epicure Gourmet Market & Cafe is the place for more traditional Thanksgiving desserts from Apple Pie to Pumpkin that can be easily picked up at the bakeries in their Miami Beach or Sunny Isles Beach locations. They will continue to holiday-themed cakes and meals during the entire holiday season.
If for some reason you can't find the traditional pie you are looking for at Epicure another place sticking to a traditional to-go menu is Shooters Waterfront in Ft. Lauderdale. They are offering spiced pumpkin cheesecake or pecan pie with their menu.
Icebox Cafe will have a special seasonal menu until Nov. 27 with to-go dessert items like pumpkin loaves and sour cherry cheesecake. The menu will be available at both the MIA Mediterranean Kitchen locations and the Miami International Airport MIA Icebox location, which will include a full meal perfect for those who don't want to miss out on Thanksgiving foods while they travel.
Not only can you order a coconut flan apple cobbler to go at acclaimed The Federal restaurant, but if you want to spend even more time with your loved ones during the Thanksgiving holiday you can order an entire Thanksgiving meal too. It includes the traditional turkey and gravy, as well as three sides of your choice. Some of the sides are less traditional like biscuits with an apple cider glaze, orange, thyme butter; and chorizo stuffing corn bread with pepitas, cranberries, and chestnuts. With this complete meal you will get all the praise without doing any of the handwork in the kitchen.
Subscribe to discover the best kept secrets in your city