Photo Credit: Drew Altizer Photography
The 2015 Hotbed, Art by The Bay charity event was co-hosted by auctioneer extraordinaire Sharon Stone and Joe Jonas on August 22. The weather could not have been more perfect for this outdoor event at Maxwell Drever's nine-acre Tiburon estate Giardini Del Paradiso.
The 6-7 pm red carpet arrivals followed by this year's signature Hotbed cocktail by sponsor Patron dotted the estate with beautiful bars set up with the colorful bottles of Patron tequilas.
The main house, the enchanted gardens and the 10-car garage were all transformed into a contemporary art gallery featuring an array of artists.
At 9 p.m., the guests made their way down the garden paths to the Boat House and the tent by the Bay where the 10,000 Degrees students and mentors were introduced. Then Sharon entered wearing a sexy light creamy peach colored dress to host the Live Auction, which was followed by the Fund-A-Future Scholarship Auction with Chard Carvey.
A T. Rains fashion show by Traver Rains hit the runway with dramatic jungle themed outfits for both women and men.
Sharon served as the Global Campaign Chair for amFAR for over 20 years and raised hundreds of millions of dollars for American AIDS Foundation, At Hotbed, the sexy siren auctioned nine lots of priceless experiences and trips including the Masters Golf Tournament, a Columbus Zoo and Safari visit with Jack Hanna for five guests, a six-night/seven-day Costa Rican Adventure, a guitar signed by five-time Academy of Country Music Award winning artist Jason Aldean, an American Music Awards experience for two in L.A., a journey to Machu Picchu for two, a six-night Maui Paradise Townhouse donated by the Drever family and a Rome VIP Vatican Exploration trip, for which I was the winning bidder.
The auction raised more than $280,000, which doubled last year's effort. Unable to open the wallets of the audiences in the packed Hotbed tent, Sharon teased, "You guys are cheap!" She encouraged bidding by offering a kiss, but not until the bids reached double digits.
It was a very fun evening for a worthwhile cause. The festivities also included an after-party by the pool and pool house overlooking the Bay featuring KANEHOLLER with a special performance by Victoria Noyes and Jonas as deejay. The festivities went on well past midnight.
Hotbed, Art by the Bay is an annual fundraising event put on by the Drever Family Foundation, a private philanthropic organization dedicated to supporting education and the arts. The evening benefits 10,000 Degrees, which assists students from low-income households on the path to a college degree.
Photo Credit: Drew Altizer Photography
Olivia Hsu Decker, Seth Semilof and Bahya Oumlil-Murad
Doug Waggener, Olivia Decker and Mark Calvano at art gallery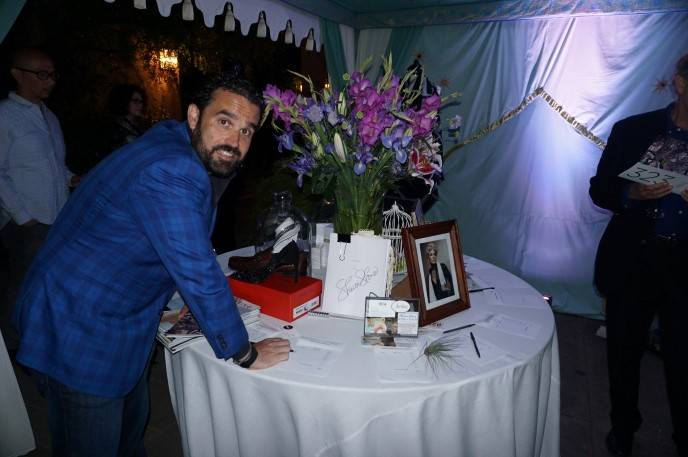 Seth Semilof bidding on Sharon Stone autographed Basic Instinct script at silent auction
Atmosphere
Art exhibit
Atmosphere
Atmosphere
10,000 Degrees President Kim Mazzuca
Sharon Stone
Sharon Stone
Sharon Stone
T. Rains Fashion Show by Traver Rains
T. Rains Fashion Show by Traver Rains
T. Rains Fashion Show by Traver Rains
T. Rains Fashion Show by Traver Rains
T. Rains Fashion Show by Traver Rains
T. Rains Fashion Show by Traver Rains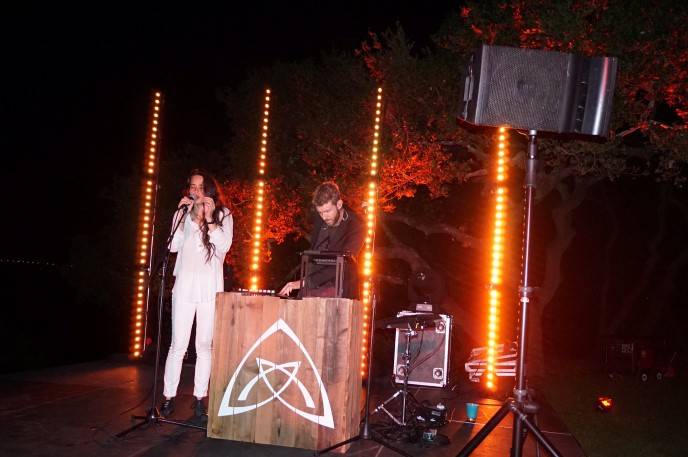 After party featuring KANEHOLLER with special performance by Victoria Noyes and DJ set by Joe Jonas
Photgraphy by Olivia Hsu Decker