Photo Credit: Courtesy Music Festival for  Brain Health/Rafael Motta/Flying Pig Studio
How could the 21st Annual Music Festival for Brain Health not be a success with music legend Melissa Etheridge performing, the talents of chefs Hubert Keller and Sean O'Toole on display, acclaimed wines such as Screaming Eagle and Harlan Estate poured and rockstar neuroscientists sharing their knowledge? The sold-out event, which took place Sept. 19 at Staglin Family Vineyard in Oakville, was the place to be in the Napa Valley this past weekend—and raised $4.8 million to support the research to find cures for brain disorders.
The annual fundraiser put on by the Staglins benefits One Mind Institute (IMHRO), and One Mind, each partnering to support research, education, treatment and to fight the stigma surrounding brain disorders. More than $225 million has been raised during the event's 21 years, a cumulative total that includes direct contributions to ONE MIND, and leveraged funds provided to scientists as a result of IMHRO's initial research funding from festival proceeds.
Co-hosts Shari and Garen Staglin, along with their children Brandon and Shannon, Patrick Kennedy, Co-Chairman, and Pete Chiarelli, CEO of ONE MIND, and the IMHRO Board of Directors welcomed over 500 supporters—including Sandy and Joan Weill, Claire and Steven Stull and newlyweds Michael Covarrubias and Kathleen McIntosh—scientists, and friends to celebrate life and raise awareness of the causes and cures for physiological brain disorders.
"Today was about celebrating and reflecting on the milestones of the past 20 years and looking forward to the upcoming successes in the next 20 years," Shari and Garen Staglin said. "As we look forward, we see incredible momentum and anticipate important scientific breakthroughs that will unlock the mysteries of the brain and make a difference in so many lives."
Their son Brandon overcame his 1990 diagnosis of schizophrenia and today is the Director of Marketing Communications for both Staglin Family Vineyard and IMHRO.
The 21st annual festival began with a scientific symposium, featuring keynote speaker Geoffrey T. Manley, MD, Ph.D., Chief of Neurosurgery at San Francisco General Hospital and Professor of Neurosurgery at the University of California San Francisco, who spoke on "Healing the Injured Brain: A Team Science Approach to an Old Problem." A symposium highlight was the announcement of the 2015 Rising Star Awards, which went to Conor Liston, MD, Ph.D., and Katie McLaughlin, Ph.D.
Photo Credit: Courtesy Music Festival for Brain Health/Rafael Motta/Flying Pig Studio
Following the symposium, guests headed to the Staglin Family Vineyard winery caves, where they were given refreshing flutes of Peter Paul champagne before going inside for a tasting of some of the world's most acclaimed wines and hors d'oeuvres provided by O'Toole of celebrated TORC Napa Valley. In addition to Screaming Eagle and Harlan Estate, Kosta Browne Winery, Ovid, Araujo Estate, BOND Estates, Scarecrow, Vérité Winery, Colgin Cellars, Darioush,  Dalla Valle Vineyards, Melka Wines, Aloft, Shafer Vineyards and, of course, Staglin Family Vineyard, were among the more than 70 featured wineries.
"We are so fortunate to have this amazing list of wineries here," a beaming Garen Staglin told us while we were in the caves, "and the reason they come is because every family has a friend, a family member, or potentially personally, that suffers or deals with a brain illness. By doing what we do—and we do it so effectively—they understand that their donation will turn into 100 percent for research. We underwrite all of the expenses and their donations help us do this. It's a self-fulfilling and very positive loop of hope and excitement. Every year it just gets better thanks to the generosity of so many people."
While the number of attendees remain the same, supporters pay more this worthy, all-day experience. "We have more $5,000 tickets and above than we've ever had," he said.
Photo Credit: Courtesy Music Festival for Brain Health/Rafael Motta/Flying Pig Studio
While tasting, supporters enjoyed O'Toole's menu, which included jamon iberico de ballota, Dungeness crack cocktail, Japanese hamachi crudo, Andaluz gazpacho, chanterelle mushroom tart and beef short rib arancini.
After the wine tasting reception, guests made their way back down the hill to the tent, where Bob Sarlatte emceed the welcoming remarks made by the Staglins, Congressman John Garamendi, Kennedy, Chiarelli, Sgt. Victor Medina,  a U.S. Army veteran who suffered traumatic brain injury during his deployment in Iraq in 2009, who suffered traumatic brain injury during his deployment in Iraq, and Chris Borland, the former 49ers linebacker who made news when he retired in March after only one season in the NFL out of concerns about the long-term effects of brain injuries. Nothing could stop Borland from attending the event. He rented a U-Haul truck and drove to Oakville after finding out that his car rental reservation had been cancelled.
When Etheridge took the stage, she said to the Staglins, "The good stuff you do is just amazing. I'm looking forward to the dinner—but first I entertain."
And that she did. Her energetic, one-hour performance of songs from her new album, "This is M.E.," as well as some of her greatest hits like "Come to My Window," "I'm The Only One" and "I Want to Come Over," had people rushing to the dance floor by the third song. Etheridge, playing various guitars and the piano and working without a band, went with the flow and mixed up her set to accommodate the dancers. During her performance she talked to her fans and mentioned her own health challenge with breast cancer, which she was diagnosed with in 2004. Before her last song, she said, "Thank you all for being here and contributing to such an amazing thing. Thank you to the Staglins for opening their home, their venue and their hearts and just doing this to make such a great change for so many. If there are any researchers and scientific kind of folks here, I urge you to also look into plant medicine because there's a whole lot going on there with the brain—I'm just saying."
Outside the tent, a mobile Kara's Cupcake truck and coffee station provided sugar and caffeine to keep guests going until the concert ended. Etheridge was among the 240 people at the post-concert VIP dinner, held in the backyard of the Staglin home and featuring a four-course dinner paired with the wines of Staglin Family Vineyard and prepared by Top Chef Keller of Fleur Las Vegas. For the first course, a duck confit, duck ham and ris de veau terrine was paired with Staglin Family Vineyard Chardonnay 2012, followed by seared diver's scallop on pork belly and Stagliano Sangiovese 2013. For the slowly-braised wagyu beef cheeks, Staglin Family Vineyard Cabernet Sauvignon 2011 was poured. For the dessert, a caramelized apple and pecan gratin, a delicious Joseph Phelps Eisrebe was selected.
During dinner, an additional $530,000 was quickly raised during the Fund-A-Need portion. Under the stars, diners worked off the calories by kicking up on the heels on the dance floor to tunes played by DJ Rotten Robbie and further enjoyed the evening with cigars by Ashton and vintage ports in the gazebo illuminated by the moonlight. For the serious troopers, there was even an after-party with many of the leftover wines from the tasting offered, along with food.
Mark your calendar for the 22nd Annual Music Festival for Brain Health, scheduled for Sept. 17, 2016.
"We want you to be here for that," Garen Staglin told his guests. "It's going to be equally awesome. The talent is going to be great. The science will be ever better, but only if you help us do it."
Donations to the Music Festival for Brain Health may be made on-line at www.imhro.org, or by sending a check to IMHRO, a 501 (c) (3) non-profit organization that sponsors the Music Festival. Please mail donations to: P.O. Box 680, Rutherford, Calif., 94573.
Garen Staglin, Shari Staglin, Melissa Etheridge, Brandon Staglin (with Cooper), Shannon Staglin and her husband Artie Johnson
Brandon Staglin
Former congressman Patrick Kennedy
Dr. Carrie Bearden
Dr. Geoffrey Manley
Symposium
Dr. Conor Liston
Cave Tasting
Mike Thompson and Garen Staglin
Staglin Bottles
Screaming Eagle
Cave Tasting Bites
Cave Tasting
Melissa Etheridge
Melissa Etheridge
Garen and Shari Staglin
VIP Dinner
Chef Hubert Keller
Atmosphere 3
Duck confit, duck ham, and & ris de veau terrine flavores with pistachios, homemade pretzel bun
Staglin Family Vineyard Chardonnay 2012
Seared diver's scallop on pork belly, picked shallots, black beluga lentils and a rich Sangiovese essence
Staglin Family Vineyard Cabernet Sauvignon 2011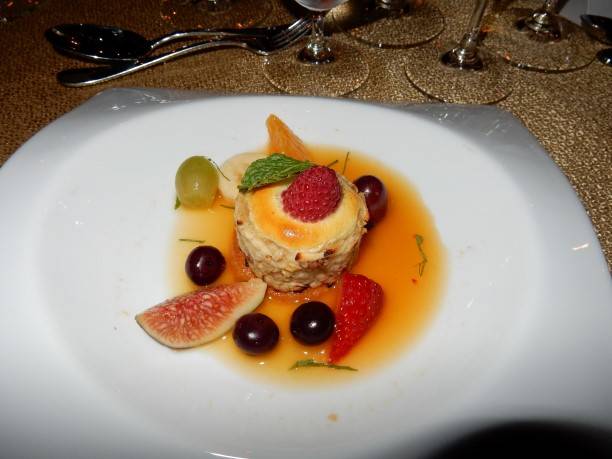 Carmelizied apple & pecan gratin with a citrus and honey consomme
Atmosphere
Former San Francisco 49er Chris Borland
Victor Medina
General (ret.) Pete Chiarelli
Chef Hubert Keller
Images courtesy Music Festival for Brain Health/Rafael Motta/Flying Pig Studio and by Kelly E. Carter
Subscribe to discover the best kept secrets in your city