Photo Credit: George Rose
It's one thing to read that the 2015 Sonoma Harvest Wine Auction, sponsored by TricorBraun WinePak and the flagship event of the just concluded 9th annual Sonoma Wine Country Weekend, raised a record-shattering $4.5 million on Sept. 6 at Chateau St. Jean in Kenwood. It's another to witness it all from inside the air-conditioned tent, where the stars of Sonoma's wine community banded together—and received tremendous support from other generous guests from around the country—during an exciting afternoon that benefits a multitude of Sonoma County charities, including the Fund the Future Children's Literacy initiative.
Named one of the country's top three charity wine auctions by Wine Spectator, the Auction, produced by Sonoma County Vintners and the Sonoma Valley Vintners & Growers Foundation, is Sonoma County's largest and most fun fundraising event, bringing together the wine community and caring donors to raise essential funds that make this world-class wine region a better place by supporting its kids and community. Thanks mostly to the Auction, the entire Sonoma Wine Country Weekend's preliminary gross proceeds are expected to be in excess of $5.5 million, which creates another new earnings record. In 2014, over $3 million was raised for local charities. Over the course of eight years, more than $16 million has been invested in Sonoma County's future through more than 125 local organizations.
This year's Auction, a recreation of the 1915 World's Fair and dubbed "From Sonoma to the World's Fair," drew more than 650 guests, who shelled out $500 for general admission tickets (or $450 if they were Visa Signature Cardholders) and came from as far away as New York, Florida, Texas, Oklahoma and Arizona. The honorary co-chairs, Jean-Charles Boisset, proprietor of Buena Vista Winery and DeLoach Vineyards, and Joe Anderson and Mary Dewane, proprietors of Benovia Winery, along with honorary culinary chairs Terri and Mark Stark, owners of Stark Reality Restaurants, which operates five (soon to be six) of Sonoma County's most highly-rated restaurants, did their jobs brilliantly to help make this auction one for the record books. Not to be overlooked was the stellar performance of auctioneer Scott Robertson, who urged bidders to bid high for the extraordinary lots, which ranged from highly-sought wines to priceless domestic and international experiences.
There were many memorable moments, including the touching, official retirement of Paddle No. 1 in honor of community leader and philanthropist Bob Stone, who passed away on Aug. 3, and a speech by his widow Carolyn Stone, who said before the auction began, "Bid and bid high because we're going to surpass last year." Always a highlight is the female dance number and this year's didn't disappoint when 22 women shimmied on stage in short gold dresses to encourage bidding for Lot No. 13, "An Exhibition of Elegance with the Ladies of Magnum Force," which included 158 big bottles. But nothing grabbed the hearts as much as the marathon of giving during Lot No. 24, "Fund the Future — If Kids Can't Read, They Can't Succeed." The leadership and work of the honorary co-chairs inspired the community and the crowd under the tent to generously contribute to this important initiative.
Jackson Family Wines and the Gallo Family each pledged $150,000 to kick off a bevy of six-figure donations. Francis Ford Coppola Winery got in on the action before Dewane made a pledge with her siblings in honor of their deceased parents, followed by Anderson, who pledged on behalf of Benovia's board members. Bob Cabral, the new winemaker at Three Sticks Wines, stood on behalf of Bill Price and Eva Price to add a staggering $250,000. Additional contributions from Fred Cline and Nancy Cline of Cline Cellars, the John Jordan Foundation and Tony LeBlanc on behalf of Silver Oak Cellars continued to raise the tally. A flurry of donations ensued and when Robertson, the auctioneer, reached the $1,000-mark, Tom Klein of Rodney Strong Vineyards matched every $1,000 donation up to the sum of $100,000.
Watching the wave of paddles rise through the tents from 180 auction guests was truly a joy to see. It wasn't just Sonoma that took part in this lot but also the leadership of the Southwest Florida Wine Auction and Chairman of Naples Winter Wine Festival Auction, who purchased several lots throughout the afternoon, generously supported the Fund the Future initiative too.
Attendees stood and cheered at each successive bid. When it was all over, 20 minutes later, the lot had fetched an eye-popping $1.9 million and the children on the stage, clad in yellow "I ♥ To Read" t-shirts" were literally jumping for joy, along with Robertson, as the guests waved silver pom-poms while they hooted and hollered and music blared through the tent.
Photo Credit: George Rose
"Mary, Jean-Charles and I are thrilled with the auction results," Anderson enthused. "We are especially grateful to Robert and Kim Kiyosaki, Tom and Kate Klein and the trustees of the Naples and Southwest Florida Wine Auctions for their generosity. Every dollar makes a difference as we boost literacy rates in Sonoma County through Fund the Future."
Boisset added, "The generosity, energy, commitment, spontaneity and willingness of bidders, vintners and growers to give back to the community was unparalleled. People of many generations, heritages and backgrounds came together to allow future generations to become who they want and are meant to be."
It was the kind of infectious afternoon where the generous winner of Lot No. 28, a spectacular sailing experience with Auteur winemaker and Sonoma superstar Kenneth Juhasz, donated the $30,000 lot back and it went for another $30,000. Just before the Auction began, Gina Gallo told Keith Bruce, CEO and President of the San Francisco Bay Area Super Bowl 50 Host Committee, that she wanted to add to his already amazing Lot No. 5, "The Ultimate Super Bowl 50 VIP Experience," with a special tasting donation from her family's winery. It was as if everyone wanted in on the auction, which was plentiful.
Photo Credit: George Rose
Other highlights included:
For the second consecutive year, the largest grossing auction lot was from Hamel Family Wines. This year's "Virginia is for Lovers," a multi-bid lot for a private dinner at the Hamel Family winery, featuring a menu by five-time James Beard Award-winning Chef Patrick O'Connell from the Inn at Little Washington, Virginia, and a performance from three-time GRAMMY®-winning musician Bruce Hornsby  from Williamsburg, Virginia, raised an impressive $420,000.
"The Ultimate Super Bowl 50 VIP Experience – Sonoma-style," a combined lot from Benovia Winery, Kosta Browne Winery and the Super Bowl 50 Host Committee, raised a total of $320,000, selling twice for $160,000 each.
The Buena Vista and DeLoach Vineyards "French Escape with Jean-Charles Boisset"  fetched a total of $300,000 to two bidders, including the Kiyosakis, each bidding $150,000.
The highest grossing wine-only lot was "An Exhibition of Elegance with the Ladies of Magnum Force" which has doubled in size since it was first offered, growing from 70 to 158 bottles and sold for $85,000.
Other top lots of the day included "Dinner with the Icons", which features a dinner with Richard Arrowood of Amapola Creek Vineyards & Winery and Robert M. Parker, Jr.; and Three Sticks Wines' "Dinner at the Adobe in Sonoma and Fat Duck in London".
The "Virginia is for Lovers" lot from the Hamels, who participated in the live auction for the second time, is one of those once-in-a-lifetime experiences. It was available for up to 100 couples at the winery in June 2016. Forty-four couples committed $5,000 per couple and 20 couples committed $10,000 per couple to attend the extraordinary evening, surpassing what Hamel Family Wines raised last year by $170,000.
"We are thrilled to do our part at the Sonoma Wine Country Weekend Auction that benefits local charities, with its emphasis on children, health and the environment," said vintner George Hamel Jr. "Surpassing our fund-raising goal two years in a row is a fantastic feeling, particularly given that 100% of the funds' raised go directly to local not-for-profits where the needs are greatest. We hope to continue to make helping those in our local community an important Hamel Family Wines tradition."
The gorgeous Auction day began with a reception on the Grand Lawn, where guests were able to preview the lots, sip Gloria Ferrer bubbly and other wines, and mingle before entering the huge tent for lunch and the auction.
The Epicurean Expedition menu started with eggplant, jamon and heirloom tomato mostarda 'sandwiches' and liberty duck paté, Laura Chenel Cabécou and figs (Chef Catherine Venturini, Olive & Vine) and olive parmesan foccacia and roasted artichoke arancini (Chef John Franchetti, Rosso Pizzeria and Wine Bar) for the table. After guests toasted with a glass of 2013 Chateau St. Jean Robert Young Vineyard Pinot Blanc, Alexander Valley, they delved into the first course: a corn tartlet with late summer vegetables, petite lettuces, dill, celery and buttermilk (Chef Ari Weiswasser, Glen Ellen Star). The second course, beautifully prepared by Chef Andrew Cain of Santé Restaurant at The Fairmont Sonoma Mission Inn & Spa, was melt-in-your-mouth Pacific "ora king salmon "chaud-froid," Sonoma summer greens in "Olive Hills Lead" black truffle and sherry vinaigrette. The finger-licking good main course of crispy fried chicken with DK sauce, white miso sweet corn, bean sprout and cabbage slaw was whipped up by Chef Douglas Keane of Cyrus. The dessert course was a "BLT"; basil crémuex tart with lemon-white chocolate pop rocks and tomato-vanilla bean gel by Chef Robert "Buttercup" Nieto of Jackson Family Wines.
After the auction, which ended with a sea of blue and silver streamers that wrapped around guests feet as they headed toward the outdoors, it was time for the World's Fair Post-Auction Celebration. As the sun made its way further west, adults sipped fine Sonoma wines and took advantage of the cigar bar, photo booth and dessert stations, comprised of Mo & Andrea's Handcrafted S'mores by Chefs Andrea Koweek and Moaya Scheiman of the Crisp Bakeshop and Chef Mark Stark's (Bird & The Bottle) Cake in a Jar.
The auction capped three deliciously-decadent days that brought together more than 200 of Sonoma's top winemakers and growers, along with a collection of the area's finest chefs. The festivities got going on Friday with Sonoma Starlight at the Francis Ford Coppola Winery in Geyersville. Food and wine stations, grouped by varietals, were peppered around the humongous pool. The dance floor stayed packed as revelers couldn't resist shaking their bodies to the songs played by the live band, Notorious, under the stars. Taste of Sonoma at MacMurray Estate Vineyards took place Saturday in Healdsburg. Also part of the weekend, presented by Visa Signature, were intimate winemaker lunches and dinners and winery bar-b-ques.
One of the highlights not available to the public was the Sonoma Wine Country Weekend Auction Preview and Gala Dinner, held on Saturday at Boisset's historic Buena Vista Winery. The exclusive affair called for the 150 guests to wear white with gold accents. After the nattily-attired supporters viewed the lots they would bid on the following day and enjoyed some of Sonoma's finest wines, including those from WALT Wines and Silver Oak, they sat down in the elegantly-decorated courtyard for an al fresco three-course dinner prepared by Chef Michel Cornu and paired with Buena Vista wines. For the lemongrass clam chowder served in a bread miche, a 2013 Private Reserve Chardonnay was poured. The petite côte de boeuf forestière with early harvest garden vegetables in a chanterelle sauce was matched with the 2013 Private Reserve Pinot Noir, and the 2013 Private Reserve Zinfandel complemented the chocolate vortex with a compote of fresh berries and gold dust. There is no chance of being at a dinner with Boisset without the flamboyant Frenchman leading his guests through "Le Ban Bourguigon," the French drinking song which calls for participants to clap, turn their hands in unison and chant "la la la." The fête reached its peak after dinner when guests retreated to the Bubble Lounge for a lively party. They kicked up their heels to energetic tunes spun by a deejay and sipped JCB No. 69 until well after midnight.
It was truly a weekend to remember—and not just because an estimated 20,000 bottles of wine were opened throughout the course of it.
If you were unable to attend this year's auction, yet you're eager to participate in the charitable giving, an online auction of additional lots is available that features many of Sonoma County's finest large-format wine bottles and exclusive wine and travel experiences. It remains open for bidding through 10 p.m. on Friday, Sept. 25 at https://www.biddingforgood.com/auction/auctionhome.action?vhost=winecountryweekend2015
2015 Sonoma Harvest Wine Auction
Atmosphere
2015 Sonoma Harvest Wine Auction
Kimberly Bruce, Gina Gallo, Jean-Charles Boisset and Keith Bruce
2015 Sonoma Harvest Wine Auction
Gina Gallo, Kim Kiyosaki and Robert Kiyosaki
2015 Sonoma Harvest Wine Auction
Bob Stone
2015 Sonoma Harvest Wine Auction
Mary Dewane, Jean-Charles Boisset, Bob Cabral and Joe Anderson
2015 Sonoma Harvest Wine Auction
The Ladies of Magnum Force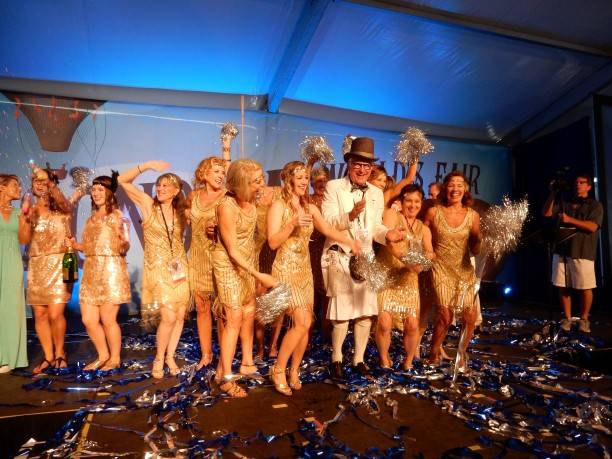 2015 Sonoma Harvest Wine Auction
Master of Ceremonies Squire Fridell with The Ladies of Magnum Force
2015 Sonoma Harvest Wine Auction
Benovia Winery table
2015 Sonoma Harvest Wine Auction
Fund the Future - If Kids Can't Read, They Can't Succeed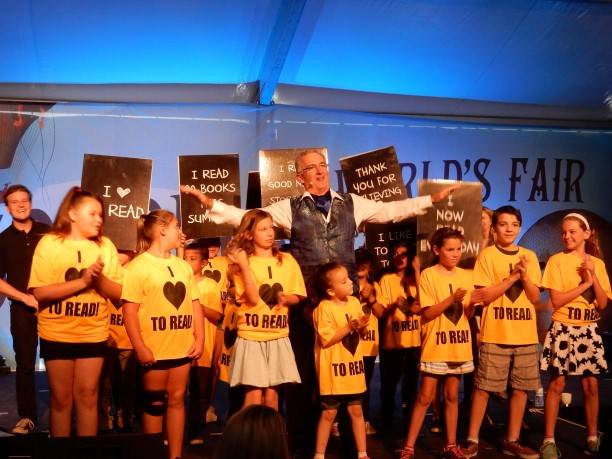 2015 Sonoma Harvest Wine Auction
Auctioneer Scott Robertson and Fund the Future - If Kids Can't Read, They Can't Succeed
Auction Preview & Gala Dinner
Atmosphere
Auction Preview & Gala Dinner
Atmosphere
Auction Preview & Gala Dinner
Sandy Weill and Joan Weill
Auction Preview & Gala Dinner
Squire Fridell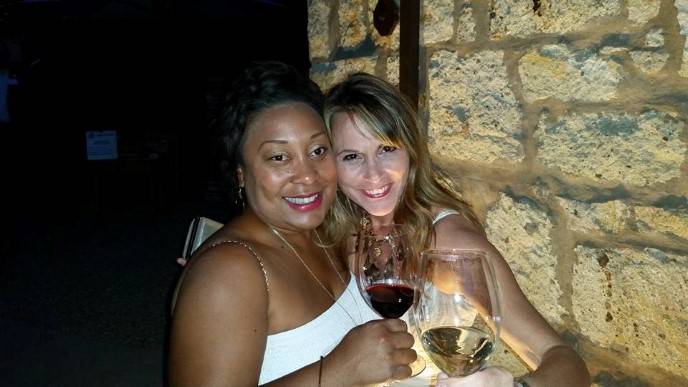 Auction Preview & Gala Dinner
Gwyneth Borden and Teresa Rodriguez
Auction Preview & Gala Dinner
Atmosphere
Auction Preview & Gala Dinner
Atmosphere
Sonoma Starlight
Atmosphere
Sonoma Starlight
Atmosphere
Sonoma Starlight
Atmosphere
Taste of Sonoma
Mark Stark
Taste of Sonoma
Selfie time!
Taste of Sonoma
Taste of Sonoma
Taste of Sonoma
Peter Janiak
Taste of Sonoma Volunteer
Taste of Sonoma
Taste of Sonoma
Pair with the Pros, sponsored by Kendall-Jackson
Photography by Michael Woolsey, Melania Mahoney, George Rose, Dylan Elliott and Kelly E. Carter