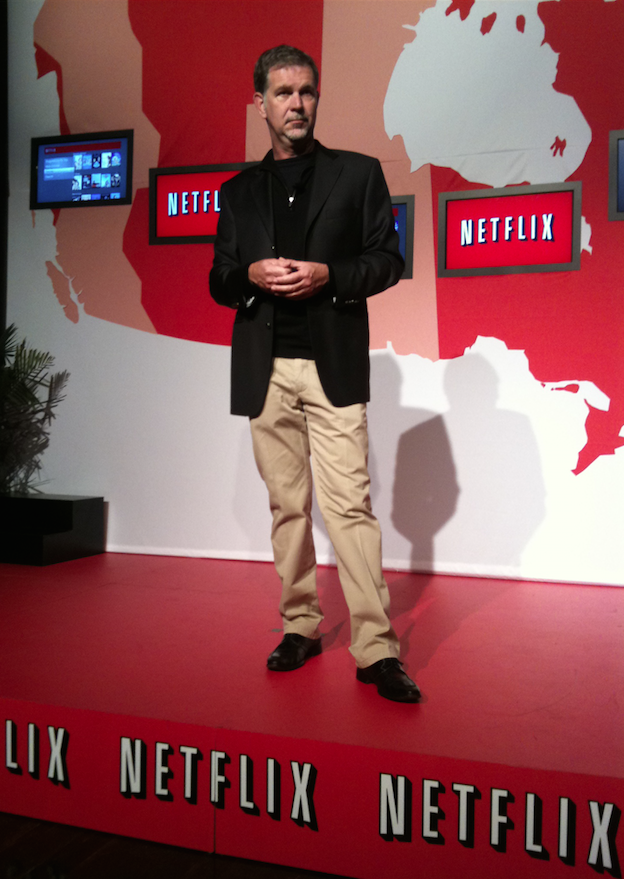 Maternity and paternity leave policies are swiftly improving in Silicon Valley. The latest company to announce change in its policy for mothers and fathers-to-be is the on-demand streaming service Netflix.
In a press release, the company announced, "At Netflix, we work hard to foster a 'freedom and responsibility' culture that gives our employees context about our business and the freedom to make their own decisions along with the accompanying responsibility. With this in mind, today we're introducing an unlimited leave policy for new moms and dads that allows them to take off as much time as they want during the first year after a child's birth or adoption."
In addition to unlimited paid leave, employees can return part-time, full-time, or return and continue to take time off as needed. The company continued, "We'll just keep paying them normally, eliminating the headache of switching to state or disability pay. Each employee gets to figure out what's best for them and their family, and then works with their managers for coverage during their absences."
Knowing that keeping employees happy in turns mean a successful business, Netflix concluded, "Netflix's continued success hinges on us competing for and keeping the most talented individuals in their field. Experience shows people perform better at work when they're not worrying about home. This new policy, combined with our unlimited time off, allows employees to be supported during the changes in their lives and return to work more focused and dedicated."
Netflix's new policies by far surpass its fellow Silicon Valley companies. Yahoo's CEO Marissa Mayer improved the site's policy when she became helm of the company. Under the new policy new moms now receive 16 weeks paid maternity, while dads receive eight weeks.
Google, where Mayer was a long-time executive, offers mothers 22 weeks of paid maternity leave, while fathers get seven weeks. Parents who adopt also get seven weeks. The policies apply to same-sex couples, as well.
Conversely, Facebook offers the same benefits to all employees regardless if they are biological, adoptive or same-sex parents. The social media company offers four months of paid leave to all new parents as well as $4,000 in baby cash.
Photo via Flickr 
Subscribe to discover the best kept secrets in your city