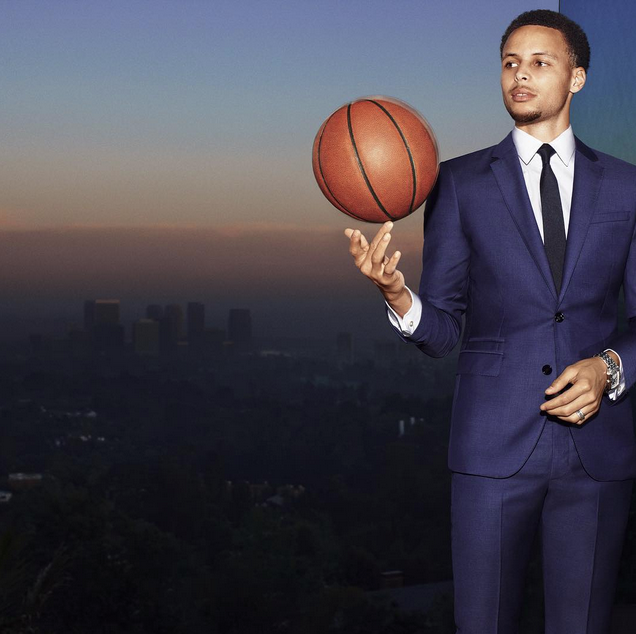 Thanks to the ESPYs' Best Male Athlete Stephen Curry, Under Armour's second quarter net revenues reached a lofty high.
According to the report released by the athletic brand, second quarter footwear sales increased by 40 percent to $154 million from $110 million in the prior year's period. This growth is a primary result of the continued product expansion across the running category as well as the excitement surrounding NBA's MVP Curry and his signature footwear.
If you visit Under Armour's site and click on the tab for the Curry Ones, visitors will see Curry's footwear is currently sold out.
In a statement, Kevin Plank, Chairman and CEO of Under Armour, Inc., said, "More than ever before, this year has highlighted that the right investments are key to not only driving near-term results, but building the foundation for the unlimited potential of the Under Armour Brand."
He continued, "In the second quarter of 2015, we witnessed historic performances and accolades from our incredible portfolio of athletes including the NBA's MVP and World Champion Stephen Curry, PGA Tour pro Jordan Spieth who won this year's Masters & U.S. Open and the American Ballet Theatre's first-ever African American female principal dancer Misty Copeland. Leveraging these unprecedented successes for our Brand remain critical as we continue to align our strategy to attack key growth categories and drive deeper connections with the athlete. Some of these powerful connections are already evident across our distribution, where we are investing in expanded relationships with our key sporting goods and mall partners, as well as supporting our own direct-to-consumer capabilities including new Brand House openings across both the U.S. and our International markets. It also means continuing to build one of our key foundations for future growth with Connected Fitness. With our Connected Fitness community now totaling more than 140 million unique registered users and adding on average more than 100,000 new athletes each day, we are pleased with our progress and believe we are still in the early stages of uncovering the potential of what the world's largest digital health and fitness community can do to build consumer engagement and drive healthier lifestyles."
The father-of-two signed with the athletic brand in 2013.
Read the entire release here.
Subscribe to discover the best kept secrets in your city