The book Perez Hilton, Lisa Vanderpump, Courtney Love and Andy Cohen are all buzzing about was written by Haute ambassador and Haute 100 lister, Lea Black. Now, for two days only her hardcover book Red Carpets and White Lies will be available, for eBook, at the low price of $1.99.
The juicy fictional novel written by Black premises in our very own Magic City. The original Real House Wives of Miami star tells the story of Miami socialite Leigh Anatole White hosting her annual star-studded charity ball for troubled teens.
The charity ball, in its 10th anniversary, has to live up to the all the hype and then some but in the world of celebrities and socialites alike, a scandal is never far off and Leigh is forced to deal with the dirty secrets of her frenemies. Fortunately, Leigh has a supportive husband, a trusty assistant and a few close friends to get her through. However, this scandal hits everyone close to home.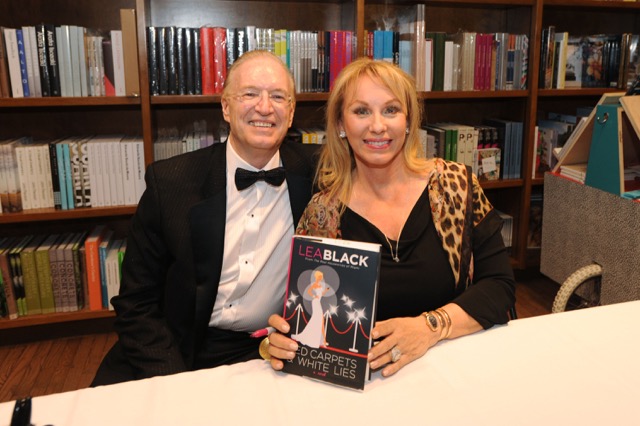 Lea is not only a Haute ambassador, wife, mother, business woman and now author; she and her husband Roy Black, are known for being very philanthropic as well. One project being The Black's Annual Gala to raise money for their Consequences Program for underprivileged youth, similar to the main character Leigh Anatole White. With that being said, one can't help but think that the fictional novel has to be about Lea Blacks real life. "Some of them will be offended because maybe I told a little more information than they wanted to hear," Black said about people realizing they were in the book. "But if I did, I did it under a fictitious name with red hair instead of blonde, and blue eyes instead of green. I held back!"
Hurry up though because this special two-day VIP access to Red Carpets & White Lies is only available today, Tuesday July 14th and tomorrow, Wednesday July 15th. Amazon and Barnes & Noble will have your inside scoop of all the gossip and juicy secrets from Black's scandalous and fun fictional novel.