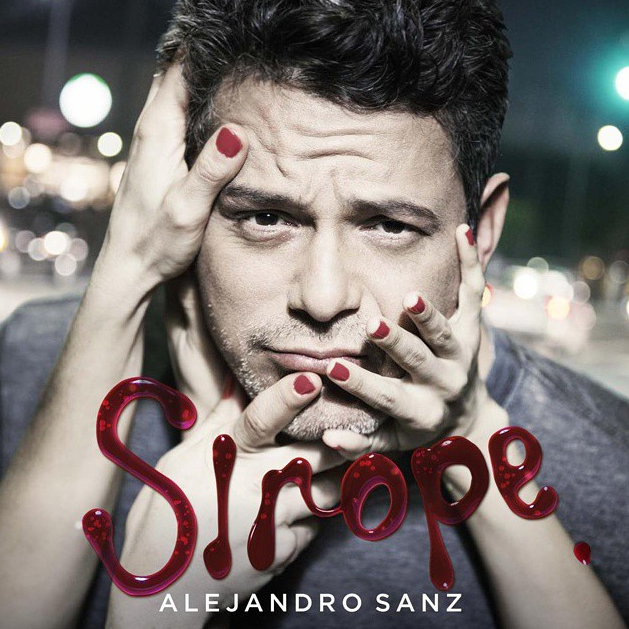 Spanish singer-songwriter Alejandro Sanz' latest studio album "Sirope" has become a chart-topper in Latin America, Spain and the U.S.
Not only did "Sirope" sell 62,000 copies in its first week and placed in the top of the charts, but also it became the top seller in Latin America and Spain for the first half of 2015.
Touted as one of the most important and influential Latin singer-songwriters of the last two decades, Sanz has sold more than 25 million album copies throughout his entire career.
Currently, Sanz is preparing for his forthcoming tour, which is slated to begin on July 30th. The tour will start in Córdoba, Spain at the Plaza de Toros de Los Califas. Sanz is set to perform in Spain, Latin America and the U.S.
The seventeen-time Latin Grammy winner has a number of uber-cool opportunities on the horizon. He is set to participate as a judge on Univision's new talent show "La Banda," and his song "A Que No Me Dejas" will serve as the opening them song for a new Televisa telenova with the same name, according to the Latin Times.
In addition, Sanz "A Que No Me Dejas," which is the second single to be released off his chart-topping album "Sirope," has already hit certification Triple Platinum in Spain as well as debuted at No. 1 in Latin America and the U.S.
In an interview with Billboard earlier this spring, Sanz discussed his work process. He said, "I can't be in my studio at 9 am. There's too much noise. It's not just that I have children, they demand of me, the phone rings. So, when everybody goes to bed at night, that's when I work. And I can stay up till 5, 6 in the morning, until I'm satisfied."
He also discussed his track "No Madura el coco" (The brain doesn't mature), a song about Venezuela, which he intended to have a political angle. Sanz said, "I started to write that song with a political slant. But it wasn't that in the end. Many times I get into a song and I forget the lyrics. Then I sit down, I have a glass of wine, and it's as if someone else were telling me what I wrote. Songs have a life of their own. And this song really has nothing political about it, because it only talks about the land, about Venezuela and how it's hurting."
For tickets to Sanz tour visit here.
(Photo via Instagram) 
Subscribe to discover the best kept secrets in your city