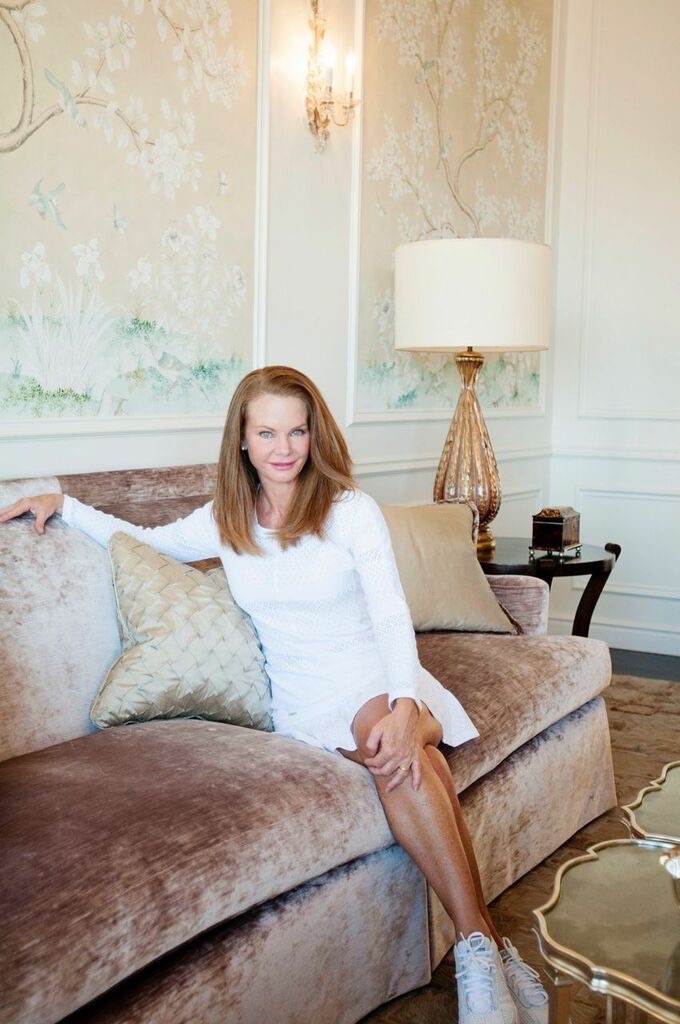 Photo Credit: Courtesy Sweatbar
Active women on the go should do themselves a favor and slow down to look at The Sweatbar, a haute, new San Francisco-based online activewear retailer.
Founder Cheryl Baxter, a mother who started her career in high-tech and finance, launched the e-commerce site that presents customers a curated selection of activewear brands, offering a variety of unique luxury fitness options for the well dressed woman, in a vibrant shopping environment.
The Sweatbar stemmed from the need to find chic, fun activewear outside of the traditional brands that currently dominate the market. The Sweatbar brings together a highly selective selection of established and emerging brands for women looking for stylish and functional activewear that performs.
With an emphasis on style, colors, wearability, and versatility of pieces, The Sweatbar has options both for the most dedicated athlete to discerning women looking for chic day to day activewear: "All-day activewear for a life well-lived." The selection ranges from traditional styles to more fashion forward options.
Brands offered include Koral, Vimmia, Solow, Michi, Nux, Body Glove, Duskii, Blue Life Fit, Espalier, L'Etoile Sport, Prismsport, and more.
"We want to be the first thing you put on in the morning and the last thing you take off at night," says Baxter, an industrious entrepreneur and fitness role model.
We asked Baxter to select five of her fave items on her site.
We are loving these lace side panel leggings by Solow; in fact they are one of our best sellers.  With a touch of glam they take your basic black crop to another level – keeping you as stylish in the gym as out on the town. Michi's mesh top racerback bra adds a contemporary edge without compromising performance.  A bra that looks like fine lingerie and stands up to your toughest workout…what more can you ask for?
With the popularity of paddling and surfing, we set out to find practical and pretty options for your water activewear.  Bodyglove had just the answer.  Beautiful colors, wonderful detail and so feminine.  As we shot this image on the beach in Santa Monica, the one thing we heard from all the passersby was "Who makes that…so cute, I want one!"  We can't argue with that.
L'Etoile Sport does a sublime job of creating golf and tennis attire that is elegant and takes its inspiration from the chicest of fashion.  The details are exquisite yet always keep in mind functionality and ease of movement.  Combining high fashion and high function in luxury sports, L'Etoile Sport is redefining what the stylish girl is wearing on the court and course.
Vimmia's printed spirit bra and coordinating strength pants add a pop of pretty to your workout repertoire.  Perfect for summer, the colorful print is highlighted by bright pink straps on the bra.  The jolt hooded vest thrown over top is so fabulous you will find yourself wearing it all day long.
The fishnet muscle tee paired over a mint green macramé bra is an exercise in contrasts.  The macramé sports bra by Track and Bliss has hand done macramé detailing that is the epitome of pretty and feminine while the uber cool of Blue Life Fit's cropped fishnet tee keeps you edgy and stylish.  Solow's paper thin windbreaker shorts are bold and fabulous.  If you've got it…flaunt it…
Subscribe to discover the best kept secrets in your city