The 2015 Laureus World Sports Awards took place on April 15 in Shanghai at the Grand Theater. The Oscars-style, celebrity-studded award event honored the best of the best in world sports and concluded with an elaborate after-party at the Waldorf Astoria Hotel on The Bund, where celebrity presenters — Bill Murray, Benedict Cumberbatch, the new Superman Henry Cavill — and several sports stars mingled with guests and danced until 4am!
The Laureus World Sports Awards is a charity event held by the Laureus Family with the aim of helping under privileged young people get ahead in life through the use of sports. The 2015 global partners were Mercedes Benz, IWC Schaffhausen and host partner Heng Yuan Xiang Group. This is the 16th year of the event and marks the first time it was held in China. I was told that Beijing and Shanghai fought over hosting this event and Shanghai won. I watched the Vice Mayor of Shanghai in charge of sports, Madame Zhau toast champagne with the City officials at the after-party.
The award presenters this year included actor Benedict Cumberbatch — who also hosted the 2014 awards in Kuala Lumpur where Jamie Foxx performed— and Lewis Hamilton, who recently won the Formula One Grand Prix in Shanghai. He was also the recipient of the Breakthrough of the year award in 2008 in St. Petersburg.
Laureus is an universal movement that celebrates the power of sports to bring people together as a force for good with 3 core elements: the Laureus Sport for Good Foundation, the Laureus Sports Awards and the Laureus World Sports Academy, which collectively celebrate sporting excellence and harness the power of sports to promote social change. The proceeds of the events directly support over 150 community sports projects globally.
Noted Laureus World Sports Award recipients include Novak Bjokovic, who won the 2012 Sportsman of the Year in London, and Michael Phelps, who was presented the Lifetime Exceptional Achievement Award by Morgan Freeman in Rio De Janeiro in 2013.
The 2015 Laureus World Sports Award winners are:
Breakthrough of the year
Daniel Ricciardo, Australia. Motor Racing
Sportsman of the Year
Novak Djokovic, Serbia. Tennis
Sportswoman of the year
Genzebe Dibaba, Ethiopia. Runner
Team of the year
Germany Men's National Football Team
Action Sportsperson of the Year
Alan Eustace, USA. Skydiving
Sportsperson of the Year with a Disability
Tatyana McFadden, USA. Wheelchair Racing
Comeback of the year
Schalk Burger, South Africa. Rugby
Exceptional Achievement
Li Na, China. Tennis
Sport for Good Award
Skateistan
Spirit of Sport Award
Yao Ming
Benedict Cumberbatch with Henry Cavill
Spanish soccer team captain Carles Puyol with Olivia Hsu Decker
Bill Murray with Olivia Hsu Decker
Shanghai Vice Mayor Madame Zhau celebrating with the City officials at After-Party
Henry Cavill with Olivia Hsu Decker
Daniele Wambold, Olivia Hsu Decker, William Qian and Matthew Liu
Bill Murray disco dancing at after-party
German World Cup soccer team goal keeper Jens Lehman with Olivia Hsu Decker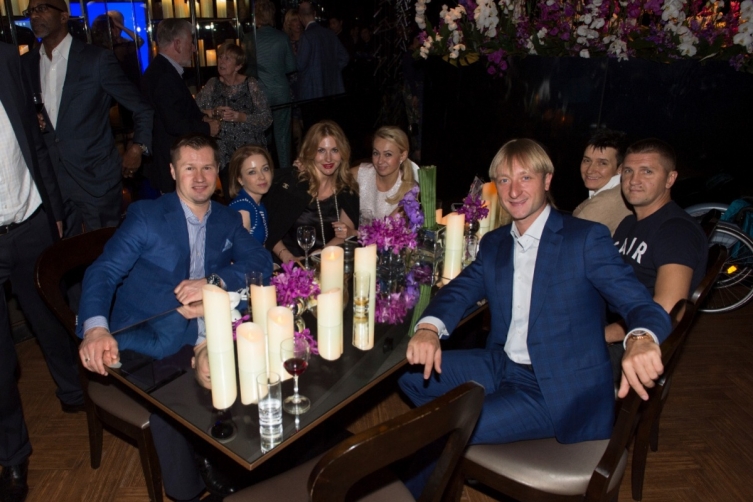 image
Members of the German National Soccer Team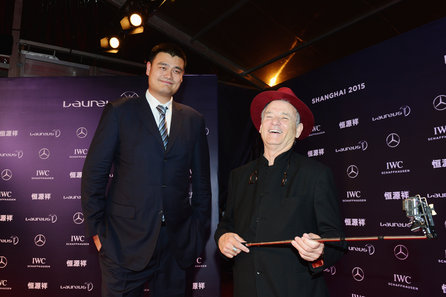 image[1]
Yao Ming and Bill Murray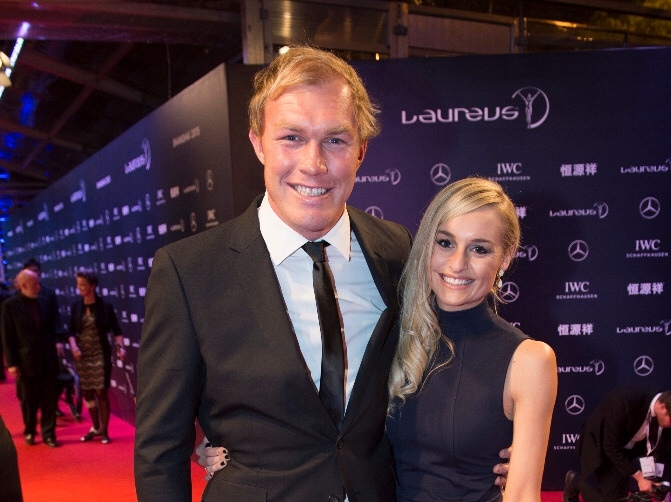 image[3]
Schalk Burger and Mrs. Burger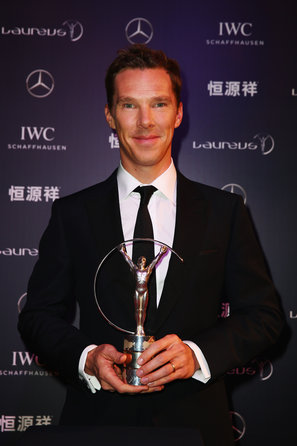 image[2]
Benedict Cumberbatch