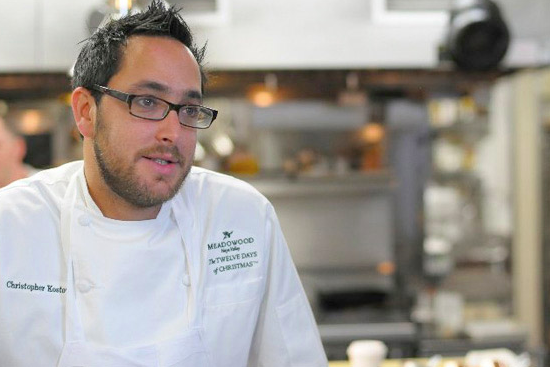 The International Association of Culinary Professionals (IACP) has announced its winners for 2014 at its 37th annual conference in Washington D.C. None other than Haute 100 chef Christopher Kostow's book A New Napa Cuisine was awarded the prestigious award for "Cookbook of the Year."
IACP dedicates itself to recognizing the chefs, writers, editors and publishers that progress the medium of cookbooks.
Kostow has earned three Michelin stars for his restaurant The Restaurant at the Meadowood from 2011-2015. The Restaurant has been extremely influential in the Napa Valley culinary world. It is known for its consistently excellent new American cuisine but also for "curation," i.e., developing strong relationships with artisans, growers, foragers and more in the Napa Valley area. The restaurant not only serves as one of Napa's best eateries, it also fashions itself a reflection of the Napa Valley way of life.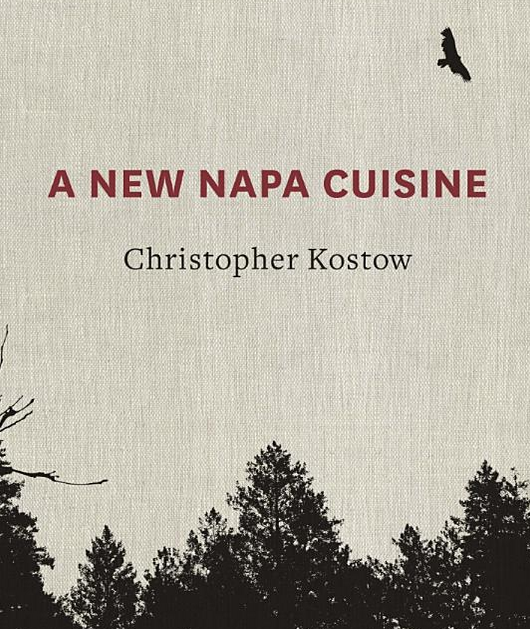 The book is also a reflection of the Napa way of life. It offers photography, essays, and of course, recipes that pertain to the nuances that make Napa's culinary scene improtant.
A New Napa Cuisine features food and location photography by Taylor Peden and Jen Munkvold of Peden + Munk; design and layout by Sarah Gephart of mgmt and Luise Stauss of Stauss & Quint; and was edited by Julie Bennett of Ten Speed Press.

A New Napa Cuisine was also honored with a win in the "Global Design" category, where it was a finalist alongside Death & Co: Modern Classic Cocktails, with More than 500 Recipes by David Kaplan, Nick Fauchald and Alex Day as well as Relae: A Book of Ideas by Christian F. Puglisi.

Haute 100 San Francisco updates consist of news items about members of our Haute 100 San Francisco; a list of San Francisco's most powerful players