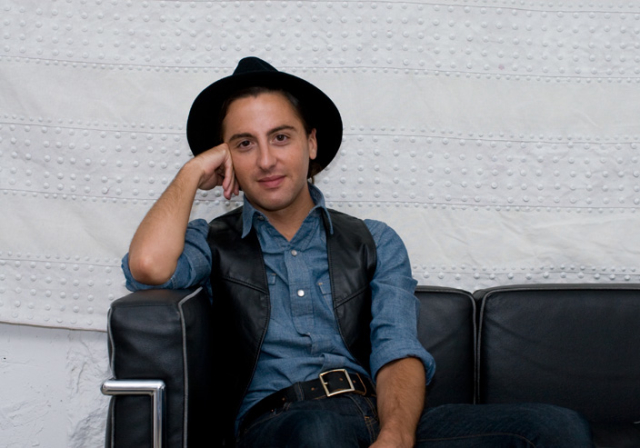 A relatively fresh talent in jewellery design, Eddie Borgo has revealed the latest addition to his brand—a line of beautifully crafted handbags, which will debut in London from February 21.
Inspired by the geometrical patterns and pocketbook silhouettes of the '50s and '60s, Borgo's designs will feature rubber and latex finished leather and will come in a variety of colours that reference those eras, such as deep greens, greys and purples. Explaining the thinking behind his designs, he also made it clear that history had an important impact on the way he chose to craft his pieces, while still keeping in mind the desires of the everyday woman: "The Industrial revolution is something we always look at with jewellery and re-examining the beautiful products that came out of that time," said Borgo to WWD. "In my research, I heard all of my friends bitching about things that weren't working with their bags — they're too heavy, they can't fit anything, they don't open correctly. The functionality was a huge problem, so we were looking at this idea of a modern working woman and everything that she needs in her handbag." In his quest to discover the perfect functionality, the designer used 3-D printing techniques and aluminium in his pieces in order to reduce the weight. As well as this superior craftsmanship, the bags feature many interior pockets for compartmentalising without the inevitable everyday rummaging that goes through our bag's contents.
While the designer has shown certain pieces from the collection at recent events, including shows at The Webster in Miami and Colette in Paris, Moda Operandi and Lauren Santo Domingo will be the first to get a taste of the exclusive collection as they co-host a private sale of it in the British capital.
Subscribe to discover the best kept secrets in your city