What a week it's been in San Francisco—and we're not referring to the weather that we wish we could bottle and save until summer. Before we head into the long weekend, we want to catch you up on the news you may have missed the past several days. Read on to find out about haute events with Jennifer Siebel Newsom and Amy Pascal, the best lingerie shops in SF, jewelry buying tips from Adam Neeley, recommended champagnes and wines for a date night in and more. Happy Valentine's Day!
Glitterati Celebrate Jennifer Siebel Newsom Film at Graff SF
Graff San Francisco sparkled more than usual during a Valentine's cocktail celebration for the Sundance premiere of the Jennifer Siebel Newsom film The Mask You Live In. The filmmaker and her husband, Lt. Governor Gavin Newsom, were among the glitterati on hand, along with Haute Living publisher Seth Semilof, Graff San Francisco manager Robert Atkinson, Willie Brown, Sonya Molodetskaya, Dr. Alan Malouf, Karen Kubin, Barbara Brown, Lorre Erlick, Elisabeth Thieriot, Peter Lago, Rosemary Baker and Brad Murray.
 News
Photo Credit: Drew Altizer Photography
Sony's Amy Pascal Talks Hacked E-Mails and Angelina Jolie
Amy Pascal was interviewed by Brown at the salon-type event that showcased women doing amazing things including providing showers for San Francisco's homeless, rescuing African girls and empowering Muslin women. The standing-room only crowd knew it was in for an entertaining half hour with Pascal when the first words out of the embattled exec's mouth were, "Every one of those women who were sitting in this chair are doing incredible things in the world. All I did was get fired."
Dining + Drinking
Photo Credit: Courtesy of Hakkasan San Francisco
You'll Go Baa Baa Over Hakkasan's Chinese New Year Menu
It's the Year of the Sheep and Hakkasan San Francisco has a Chinese New Year menu that will make you go baa baa. We had a chance to taste it first when it was unveiled on Feb. 9 and suggest you book your reservations now to enjoy this scrumptious, eight-course festive feast that is available through March 1. If you're at Hakkasan for dinner on Feb. 19, you can ring in the new year with a traditional lion dance, in addition to dining like an emperor.
4 Valentine's Day Champagnes and Wines for At-Home Date Night
Whether you're staying in this Valentine's Day because you waited too late to make dinner reservations or you just prefer to be alone with your sweetheart, you'll still want to celebrate the most romantic day of the year with a glass of bubbly or fab wine. Gretchen Buck, the head sommelier at Absinthe Brasserie & Bar, one of the longest-running and most convivial dining institutions in San Francisco's Hayes Valley neighborhood, shares her top four Valentine's champagnes and wines for an at-home date night on Feb. 14.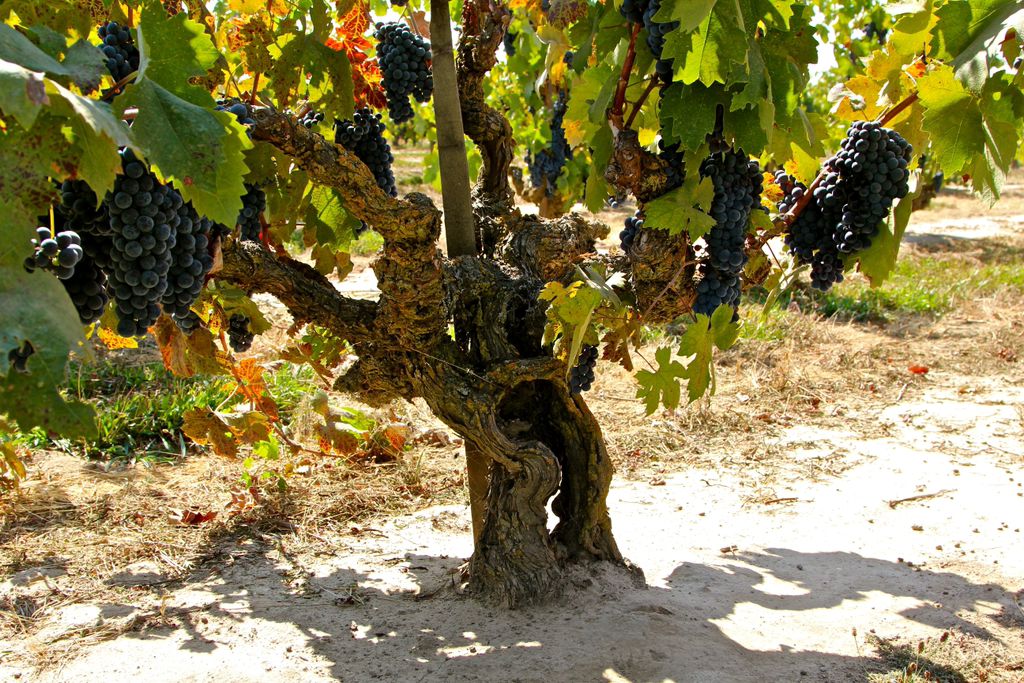 5 Reasons You Should Go Wine Tasting in NoCal's Lodi
Sick of wine tasting in Napa and Sonoma? Why not check out one of Northern California's other wine regions? From Livermore to Paso Robles, there are a plethora of local escapes that are doing wonderful things with grapes. One area that keeps popping up on our radar is Lodi. Located about an hour and forty minutes East of San Francisco, Lodi has the largest concentration of old grape vines in the country, and it's piosed to be the next big wine destination. Don't believe us? Here's five reasons why you should plan your next wine tasting in the central Californian city.
Photo Credit: Courtesy Kollar Chocolates
Chris Kollar Gives The Skinny On Chocolate
Did you ever wonder why chocolate is considered an aphrodisiac? As Valentine's Day approaches, we did too. That's why we asked Chris Kollar, the man behind Kollar Chocolates in Yountville, our seven questions about the sweet whose popularity peaks this time of year.
Fashion
Top 5 San Francisco Lingerie Boutiques to Tempt Your Valentine
With Valentine's Day just around the corner, it's that time of year to treat your special someone to a little something for the big night. To help you locate that perfect gift she'll go gaga over, we've rounded up the top five San Francisco lingerie boutiques. Whether her personality is naughty or nice, we're pretty sure you'll find something haute in the stores we've selected.
6 Tips for How to Buy Jewelry for Valentine's Day from Adam Neeley
Because roses only last so long and chocolate goes from the lips to the hips, the Valentine's Day gift you really want to give, or receive, is jewelry. Buying jewelry for another person can be tricky though. Therefore, we called on California-based jewelry designer Adam Neeley, whose Union Street store in San Francisco is haute, to answer our questions (and probably yours too) on how to buy jewelry in regards to the latest trends, the length of a relationship and the person's size (does size matter???) and what to avoid altogether.
Don't Make These Fashion Faux Pas at NY Fashion Week
San Francisco fashionistas, metrosexuals and lumbersexuals too, if you're headed to New York for Mercedes-Benz Fashion Week, taking place Feb. 12-19 at Lincoln Center, you'll first want to read these tips on navigating America's premier style event from Simon Ungless, executive director of the School of Fashion, Academy of  Art University. Be it a fashion faux pas or trying to snag a coveted front-row seat, there are unspoken rules that must be observed.
Haute 100 Update
The latest on Reed Hastings, Sheryl Sandberg and Randi Zuckerberg
Subscribe to discover the best kept secrets in your city