Photo Credit: Eric Wolfinger

With over 700 events, SF Beer Week, which kicks off tonight and goes through February 15th, is certain to be one of the month's most talked about celebrations. However, the schedule is so long that your heads might be spinning (before you've had your first sip of beer!) as you try to decide which of the dinners, festivals, fundraisers, seminars, special releases, and tap takeovers to attend. That's why we've done the work for you! We've browsed the lengthy list of SF Beer Week events and whittled it down to seven not to be missed happenings. Here is where you'll find us drinking beer over the next week.
Photo Credit: Gamma Nine Photography
1. SF Beer Week Opening Gala
There's nothing like a splashy opening party to kick start a festival and tomorrow night's SF Beer Week Gala won't disappoint. The largest annual gathering of Northern California's craft beer community takes place at the Fort Mason Center Herbst Pavillion from 6-10 pm. Over 80 breweries will be featured at the walk-around tasting which also includes beer food from locals like Rosamunde Sausage Grill, 4505 Meats, and Curry Up Now.
Photo Credit: Dave Vann
2. Oysterfest at Magnolia
Magnolia Brewery on Haight Street is our go to spot to impress beer geeks. Starting at 11 am on Tuesday, they'll be serving up their annual ode to one of the world's best combinations, oysters and beer. If you're lucky Magnolia's founder, Dave McLean (pictured above), will be on hand to help release a new batch of the brewery's Oysterhead Stout; HenHouse Oyster Stout will be on tap. On the food side of things, there will be oysters four ways: raw on the half shell, grilled on the barbie, fried and tossed in oyster po'boys, and warmed in a stew fragrant with vermouth.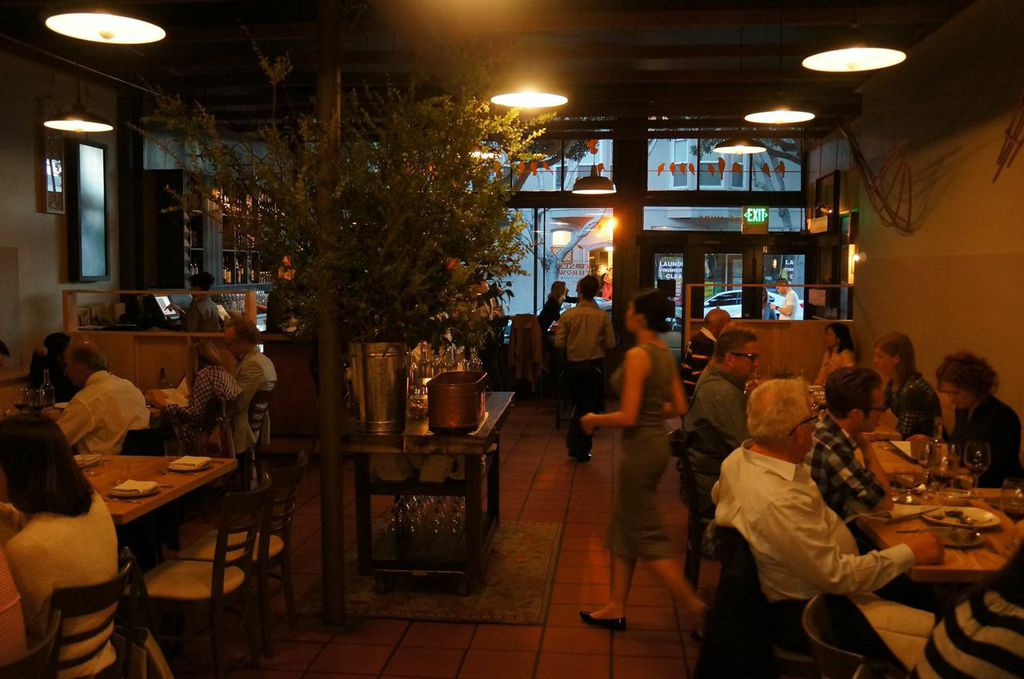 Photo Credit: Stone's Throw
3. Stones Throw Beer Dinner
On Tuesday, February 10th, head to Russian Hill's Stones Throw restaurant for a five-course beer pairing dinner. The Tahoe Mountain Brewing Company is the featured brewery and their team has worked with Stones Throw's executive chef, Jason Halverson, to craft a spectacular food and beer experience. Halverson's menu is filled with aprés-ski upscale comfort classics like crispy pork and shrimp wontons, warm raclette cheese with garlic grilled bread, and roasted steak with crispy potatoes and aromatics. Tahoe Mountain's brewers will pour five of their ales including the Party Boy IPA, the Viejoe Rojo Wild Ale, and the Recolte Du Bois.
Photo Credit: Mike Rosati Photography
4. Special Collaboration Beer Release at Nightlife at the Academy of Science
We've been fans of the Academy of Science's Thursday Nightlife event for years now, so when we heard that Magnolia collaborated with the Academy to create a special beer, Aliciella Bitter, we couldn't help but be intrigued! If you're not familiar with the event, here's the 411: every Thursday night, from 6 to 10 pm, the Academy opens up its doors to those who are over 21 years old — guests can wander the exhibits with a drink in hand. On Thursday, February 12, Magnolia's new beer, which was made with plants  found on the Academy of Sciences' living roof, will be released for the first time. Going forward, the beer will be a regular feature, but we recommend not missing the release party. Cheers to the new brew!
Photo Credit: Hops & Hominy
5. Outdoor BBQ with Lagunitas at Hops & Hominy
We can't guarantee you won't see any black cats when you walk down the alley to Hops & Hominy on Friday the 13th, but we're certain you'll have a good time at their outdoor barbecue that features one of our favorite local breweries, Petaluma's Lagunitas. From 11 am to 6 pm, the folks at downtown's Hops & Hominy invite you to enjoy a plate of barbecue, like their stellar tri-tip sandwich with bourbon marinade, pickled red pepper, and horse radish aioli and a pint of Lagunitas popular Daytime IPA.
Photo Credit: Eric Wolfinger
6. Beer + Cheese = Love
If you're looking for a low-key way to celebrate Valentine's Day, why not head to Smokestack at Magnolia Brewing headquarters in the dog patch? Bi-Rite Market's cheesemonger, Zach Berg, will be on hand to guide you through a beer and cheese tasting that features six scrumptious cheeses and six different Magnolia brews. Stop by the loading dock between 4 and 7 pm to take part in this one of a kind cerveza and queso experience.
Photo Credit: 15 Romolo's Facebook Page
7. 5th Annual Booze and Brew Brawl at 15 Romolo
Nothing beats a good competition and on Sunday, February 15, some of the city's best bartenders will duke it out at North Beach's 15 Romolo. The bartenders will have to make cocktails that combine local brews and booze and there will be a panel of elite judges on hand to pick the best, most-balanced cocktail. Bar goers will also be able to sip on the concoctions. If you're hungry, you're in luck: with dishes like smoked chicken and goat cheese salad, grilled shrimp flatbread with country pate and confit veal breast, and steamed clams with harissa lobster broth, 15 Romolo offers one of the best bar menus around.
Subscribe to discover the best kept secrets in your city