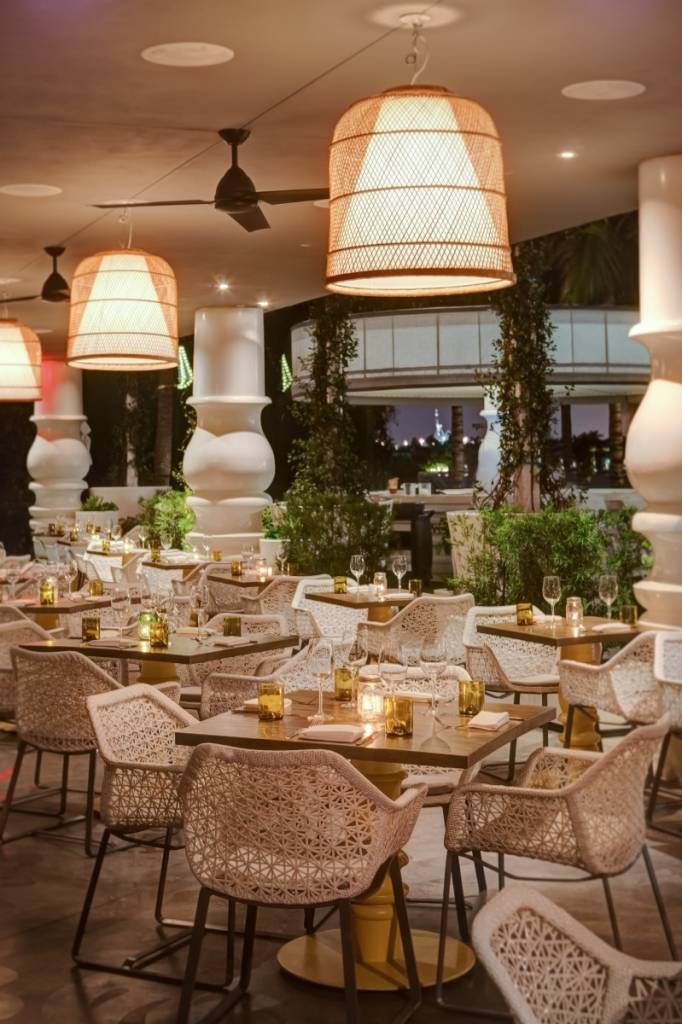 It's been almost seven years since the Mondrian opened and tantalized us with the magical, Marcel Wanders-designed space. Even the restaurant brought a bit of West Coast cool with Asia de Cuba. But in the years since A de C's closing, the food and beverage at the hotel has been solid but unmemorable. Now owner Keith Menin and Morgans Hotel Group have launched a whole new concept, and for the first time since its opening, a whole new look.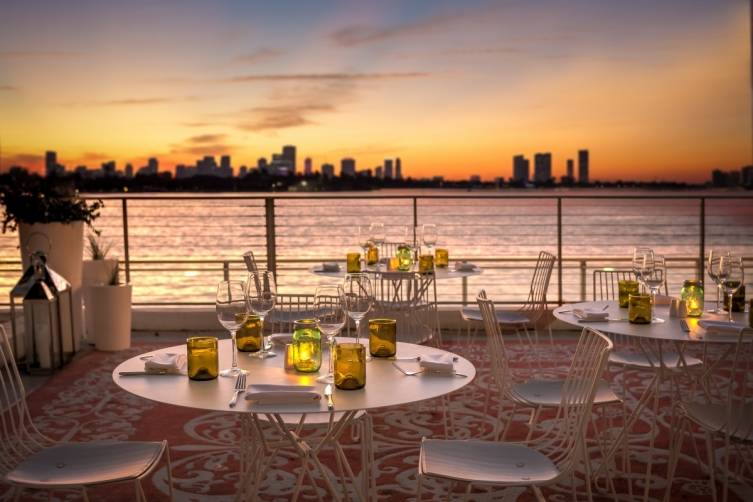 The white palette of the previous restaurants has been replaced with the woods, washed out denims and fishing-village rope that lends a much warmer feel, and gives customers a hint at what's on the menu: Mediterranean cuisine. Chefs include Morgans Corporate Executive Chef Tien Ho (Momofuku, Best New Chef Food & Wine) and La Savina's Chef de Cuisine Gabriel Cruz, who have come up with a cohesive menu of crudos, salads, mains and delectable desserts.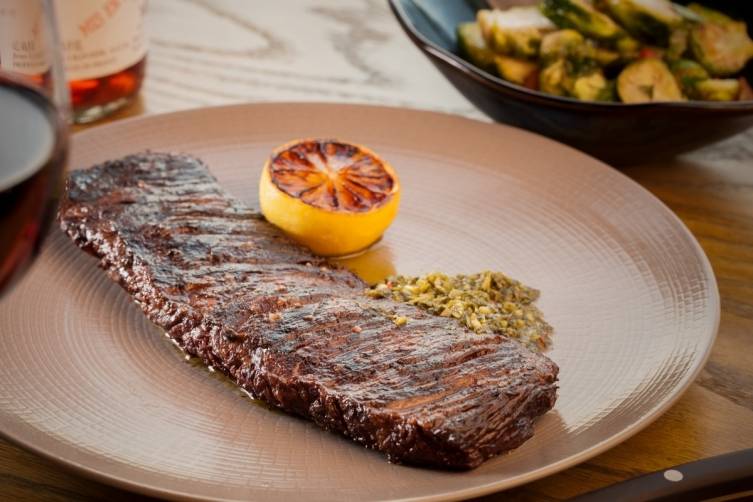 Crudos are light: like the scallop served with yuzu, jicama and pickled onion. The starters are stellar. A beet salad could have served as the textbook example of how a beet salad with greens should be. The Charcuterie Board was on point, with high-quality meats and toast that die-hard Jamon Iberico snobs will love. Ditto the Cheese Board that had a unique and delicious Humbolt Fog goat's milk cheese in the mix.
Mains are served up "steak-house" style, with all side dishes being a la carte. Our favorites include the lamb kabobs and the 24-ounce Neiman Ranch grass-fed ribeye served up with Valencia Rice — essentially a risotto with kale, tomato and a heavy dose of parmesan. All the chargrilled fish served in a classic "a la parilla" style is perfect, especially for eating on the terrace by the salty air of the Biscayne Bay.
The biggest surprise on the menu is a dessert made of puff pastry, with bananas, dates, powdered sugar and vanilla ice cream on top. They had us at "pastry."
Make your at La Savina reservations now. 
Subscribe to discover the best kept secrets in your city