Now that London's first fashion foray of 2015 is over (and whilst we catch our breath ready for the womenswear offerings in February), it's time to reflect back on the best bits of the London Men's Collections that we've enjoyed over the past four days.
Maison Margiela
Perhaps one of LCM's most anticipated shows, Maison Margiela saw the return of John Galliano to the fashion world. Taking place on the last day of the four-day event, the show kept anticipation high and expectations adrift. The couture collection that was presented was meant to be show in Paris later in the month and, perhaps most significant for most, was the move that Galliano made to London territory, his initial stomping ground. In front of a star-studded crowd that included the likes of Kate Moss and Anna Wintour, Galliano presented his first collection for Maison Margiela, featuring intricate detailing and a slight sense of fun that gave a hint of the old designer that we know and loved. The clothes had a life of their own as they sashayed down the catwalk, whilst giant plastic eyelashes were also prevalent—a nod to the fact that Galliano hasn't lost his touch, although he may still have some catching up to do when it comes to marrying his aesthetic to that of Maison Margiela.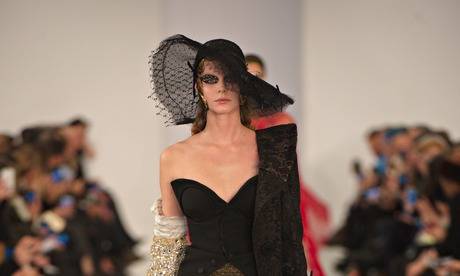 Alexander McQueen
Taking her inspiration from sociology and the British class system (interests that she shared with the late Alexander McQueen himseld), Sarah Burton once again proved her talent with a truly sharp collection, showcased on the third day of the LCM happenings. Strong tailoring evoking a uniform feel was underpinned by the poppy motif on the models' clothes—a poignant reminder of the WWI centenary that was marked last year—whilst words such as "Truth," and "Honour" emphasised the idea of duty that Burton wanted to explore. As well as giving a nod to McQueen's working class roots, this collection truly explored the idea of Britishness to its core, whilst celebrating the genius that is Sarah Burton.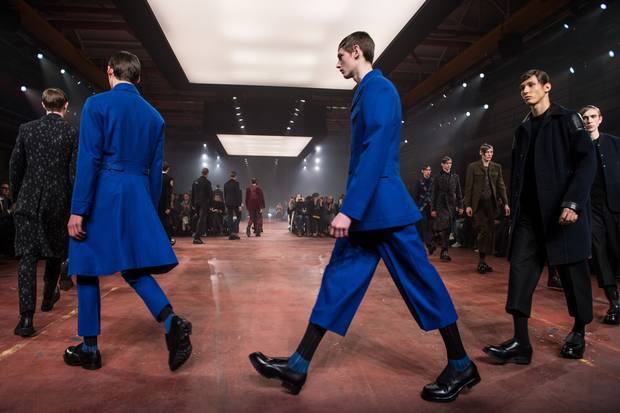 Topman
Leaning strongly towards a '70s revival, Topman came up trumps with a whimsical collection that included the likes of kick-flares, garish tartans and plenty of embellishments. And with retro becoming cool once more, Topshop has bravely gone back in time to a fashion era that many may like to better forget. There can be no doubt, however, that this show was fun—and we wouldn't expect anything less from the brand. Bright colours, clashing prints and nerdy embroidered badges all sought to help the modern man rediscover the coolness of his '70s hipster alter-ego.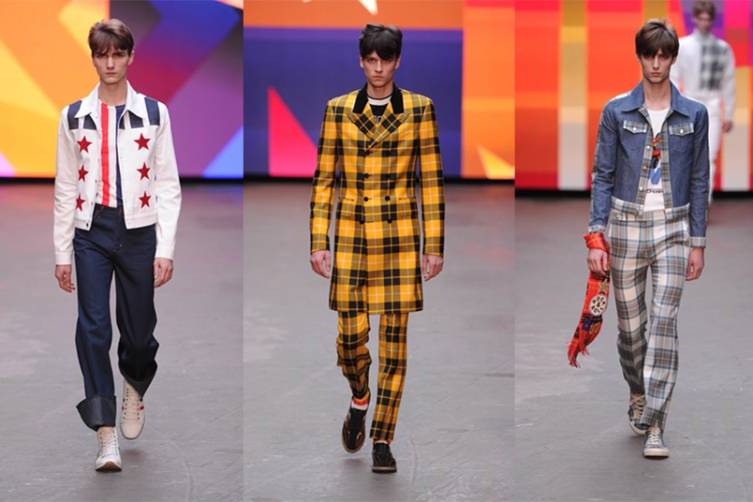 Coach
Presenting their first menswear collection, and on London territory, made the Coach show one of the most highly anticipated of LCM. Stuart Vevers, creative director of the brand, certainly didn't disappoint, by bringing his very own version of Americana to the British capital. For a company that is so quintessentially American, this was certainly a successful tactic that saw collegiate jackets, skinny jeans, sweaters and trainers all take centre stage, albeit with their own unique brand of detailing; think contrast heels and leather patches. This was a strong beginning for Coach, and a collection that is so slick and wearable that it is bound to fly off the shelves.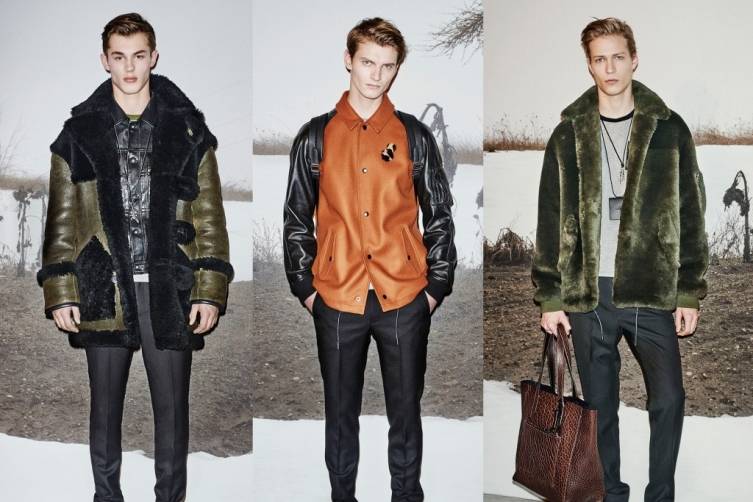 Burberry Prorsum
As ever, Burberry pulled out all the stops to make their menswear offering the glitziest of all. As confetti rained down on the models' finale, Christopher Bailey's "Classically Bohemian" show title was highlighted even further in all its glory. Warm tones, busy patterns and clashing textures rubbed shoulders with more tailored and formal silhouettes to create something that is typically Burberry—classy, chic and bang on-trend. "I like the idea of something that is decorative and transports you away to somewhere else," said Bailey of the collection. And there can be no doubt that the exotic prints and mish-mash of colours certainly went a long way to painting a picture that was a far cry from the dull and subdued weather outside.