We know, it's rough. You've got a nasty, head-throbbing, nausea-inducing, full-throttle hangover. Why? So many reasons… celebratory shots, with people you don't know, mixing a bottle of champagne with eight GREY GOOSE cocktails at LIV… the list is endless. We know. We feel your pain. Here's what to do.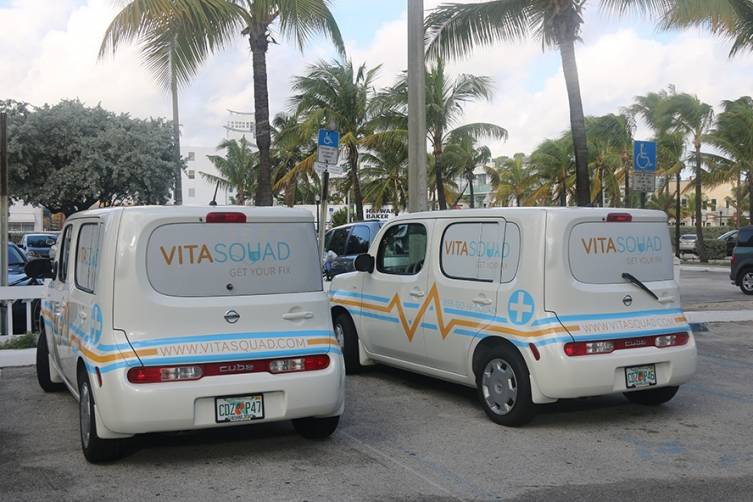 1. Once you are sure you're done sleeping (it's always good to get extra z's with a hangover), the very first thing you should do is pick up the phone and call VitaSquad.
You can head over to their IV Lounge in person, but if you're really hurting, you might as well stay put and pay a little extra so they can come to you with a custom mixed anti-hangover formula administered by a real medic.
Order up a large (1000 ml) bag of VitaHydrate, their custom, hangover-curing saline drip with a blend of zofran, b-vitamins, vitamin c, magnesium and calcium. Ask for a b12 boost for extra energy. If you're a frequent drinker, or just want to give yourself a boost even when you haven't been over served, get a 10-pack for $1,250.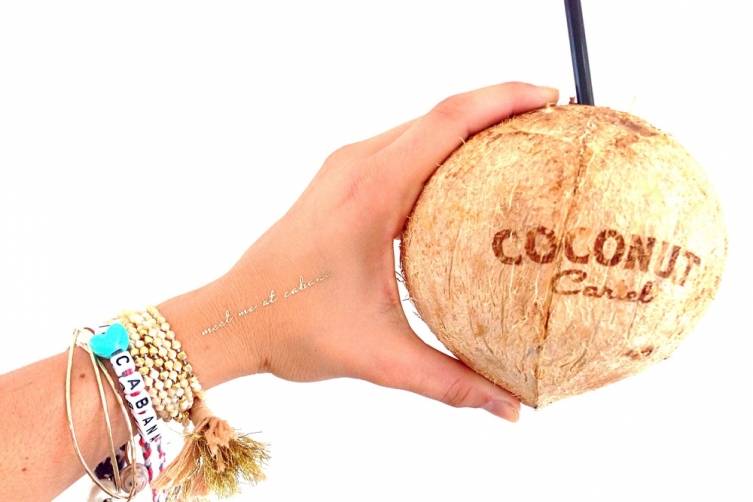 2. While you wait for your IV to arrive, drink a lot of liquids. Forget about Gatorade and other chemical stews, you want fresh coconut water and juice, juice, juice. Send your friend/lover/housekeeper on a JugoFresh run and have her get the following: 1 ginger shot, 1 bottle of coconut milk, 1 bottle of Ashram, 1 bottle cucumber concoction, 1 chocolate milkshake. Drink them all upon her arrival.
If you're feeling adventurous, track down a Coconut Cartel coconut, or, if you've got a machete and access to some coconuts, try to harvest your own.  Just be careful—remember you still might be drunk and you will need all your fingers.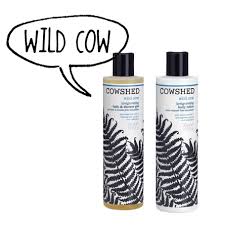 3.  Once your IV is done, and your medic leaves just as quickly as he arrived, drag your butt out of bed and take a shower using Cowshed's Wild Cow Invigorating Bath & Shower Gel. The combination of the aromatherapy and water falling will help revive you, we promise. Follow with Wild Cow moisturizer, because drinking dehydrates you.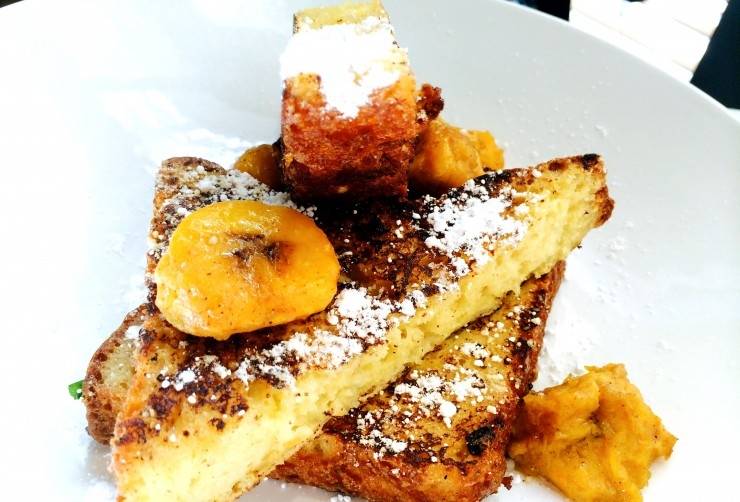 4. Now, you're going to need to get something to eat. Whether or not you do this in public depends on just how blazingly bad this hangover is to begin with. If you're suitable for public participation, our picks for brunch are Kris Wessel's gluetn-free temple Oolite, Cap'n Crunch stoner-heaven, Eating House, and classic American with a delicious hand, The Federal. All provide American comfort food with a twist. If you need to stay home side, call up Pizza Dude for a healthy version of your favorite pizza delivered to your door.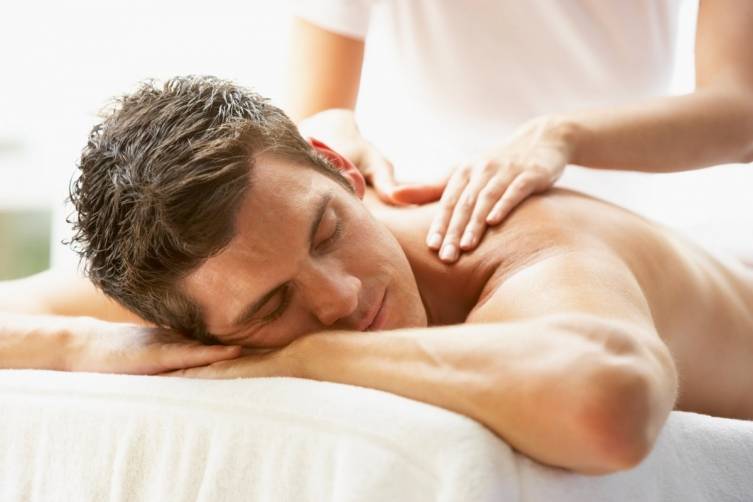 5. Call Soothe and get an amazing in-home massage by an extremely expert therapist. Pay $139 for 90 minutes— no need to tip, it's already included. By now your transformation from bleary-eyed monster to fully functioning human being should be complete.
* I would have mentioned that it's a good idea to get in some quick cardio, but I thought you might be so hungover, it was not really an option. If, in fact, it is, insert a quick workout between steps two and three!