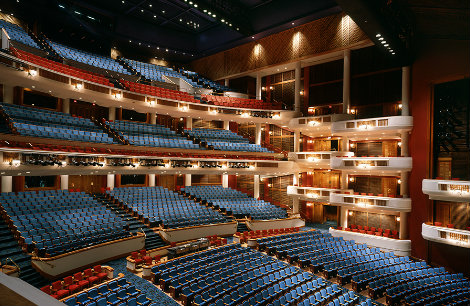 While we know that a lot of young people aren't taking an interest in the opera, and their supporters have been slowly dwindling, we were still surprised when Florida's Grand Opera's director announced earlier this month that the opera would not be able to welcome its 2015-2016 performances to the Broward Center for the Performing Arts unless a fundraising goal was met. The fundraising goal is to raise $600,000 by January 31, 2015.
Luckily for the institution, an anonymous donor has shown interest in ensuring the future of Florida's Grand Opera in Fort Lauderdale at the Broward Center. General Director and CEO, Susan T. Danis stated, ""This amazing person is willing to match every dollar raised between now and the end of January." Danis added, "We are so fortunate to have an individual who wants to ensure that opera is available for the residents of Broward County at the Broward Center for the Performing Arts. What a wonderful opportunity."
Approximately $200,000 have been currently raised, which means the Broward Center still needs $400,000 more in generous donations. Remember that every dollar raised will be matched by the benevolent, anonymous donor. The Broward Center for the Performing Arts has brought the Miami and Fort Lauderdale area some of the most amusing, compelling, and alluring shows, such as Madama Butterfly, which featured costumes so elaborate, they needed their own story. If you appreciate grand opera, this is an excellent opportunity for your dollars to go twice as far. Call or email Broward Center for the Performing Arts, so you can make your donation or pledge today.
If interested, please contact Senior Individual Giving Officer Max Kellogg at 305.403.3289 or mkellogg@fgo.org.