We're just a few days away from New Year's Eve, the night when you go big or go home. Now is the time for you to step out in style, literally. Whether your NYE outfit calls for fringe, glitter or feathers, here are 10 haute party shoes to take a fashionista like you from 2014 to 2015. With an increasing number of stores offering same day-delivery and people willing to run an errand for you at the touch of an app, you can have a new pair of shoes delivered to you well before the clock strikes midnight on Dec. 31.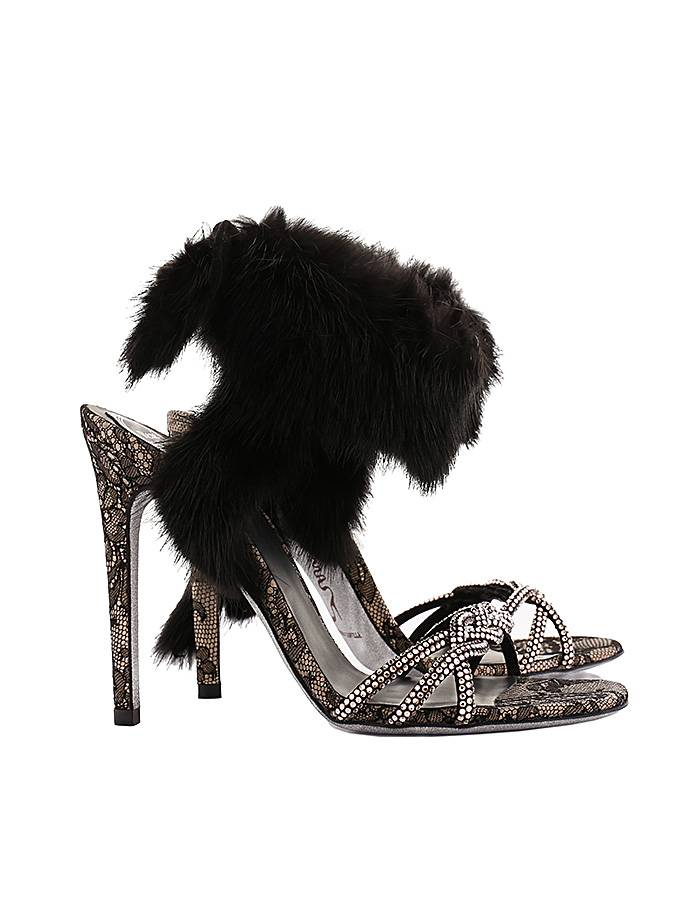 Photo Credit: Rene Caovilla
You'll draw oohs and aahs when you rock Rene Caovilla's mink fur ankle-wrap satin sandals with a lace overlay. The 4¼-inch shoes tie in the back and feature a braided Swarovski crystal toe band as well as Caovilla's signature glittered leather sole.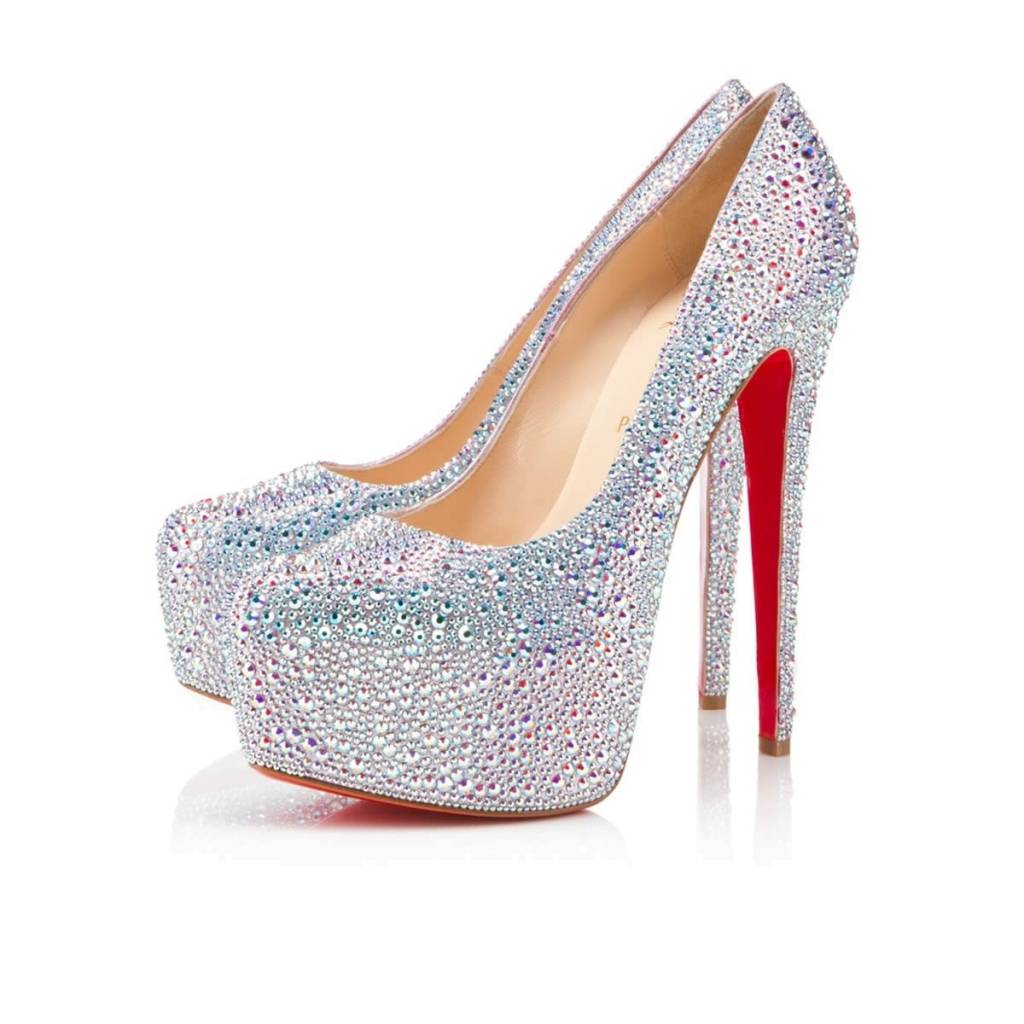 Photo Credit: Christian Louboutin
These show-stopping Christian Louboutin's "Daffodile" are covered in hand placed Swarovski crystals will. The "Daffodile Strass," in "Aurora Boreale," could make a whole room short of breath.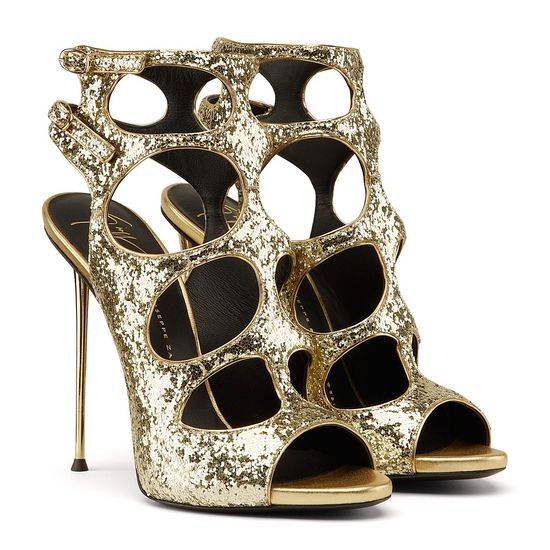 Photo Credit: Giuseppe Zanotti
Now this is a stiletto! Gold patent leather never looked as good as it does on this Giuseppe Zanotti "Lucy" sandal with glitter decoration and 4.9-inch gold metal heel.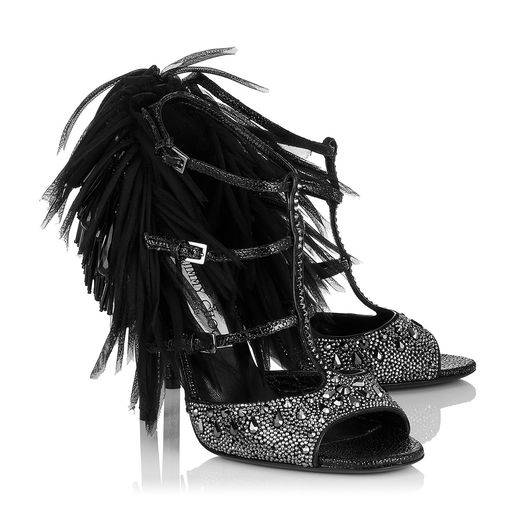 Photo Credit: Jimmy Choo
Birds of a feather do flock together. Silk organza feathers combine with beads and Swarovski crystals to create these dramatic sandals that boast a black printed leather base and 4.3-inch heel.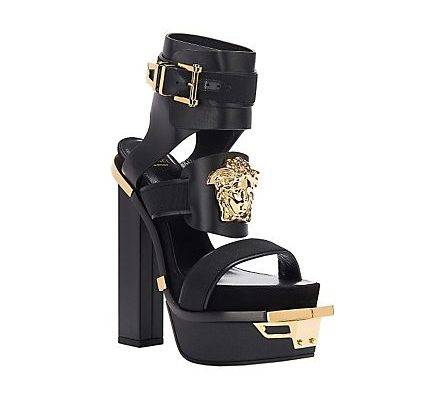 Photo Credit: Versace
Rock the Medusa proudly in these rock-star metallic platform sandals by Versace which are handmade by the finest artisans and exude elegance.
"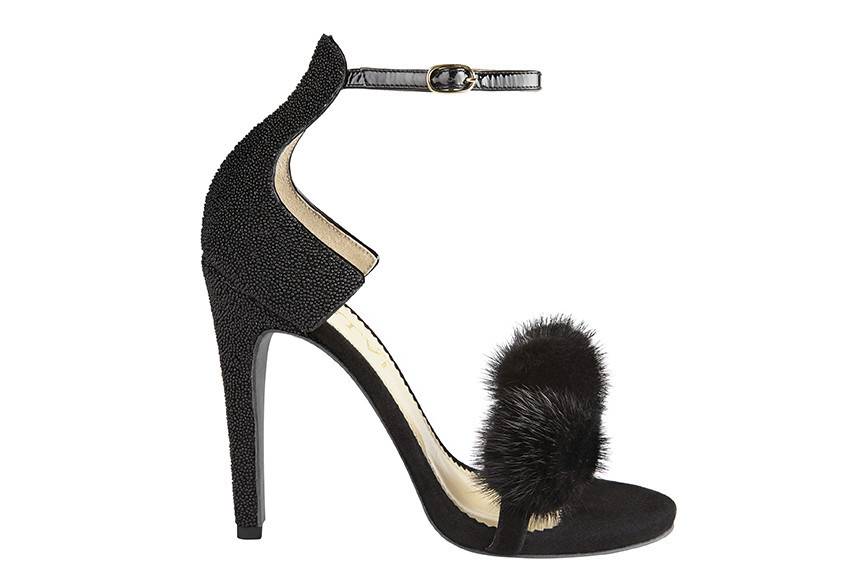 Photo Credit: Aperlai
You'll receive cheers when you sport these mink pom poms give Aperlai's black suede and beaded platforms even more oomph. This barely visible platform is just enough to make these 4.7-inch heels a little more comfortable.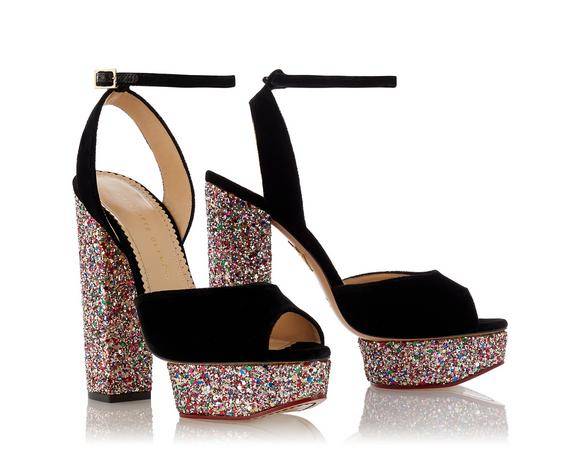 Photo Credit: Charlotte Olympia
You'll turn heads in Charlotte Olympia's "Glenda" multi-colored glitter sandals with a luxurious velvet upper. These platforms, made in Italy, have a 5.7-inch heel and 1.3-inch platform.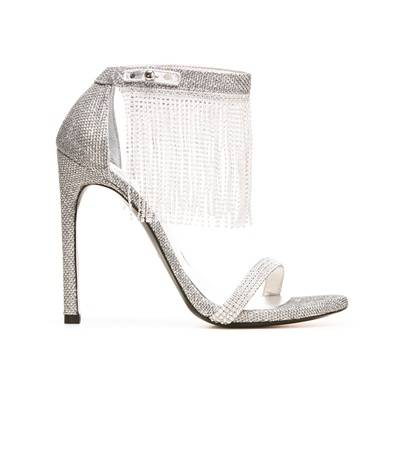 Photo Credit: Stuart Weitzman
Stuart Weitzman upped his game with these darling, 4½-inch silver sandals that are dripping in diamantes and feature a cascading fringe detailing on the ankle strap.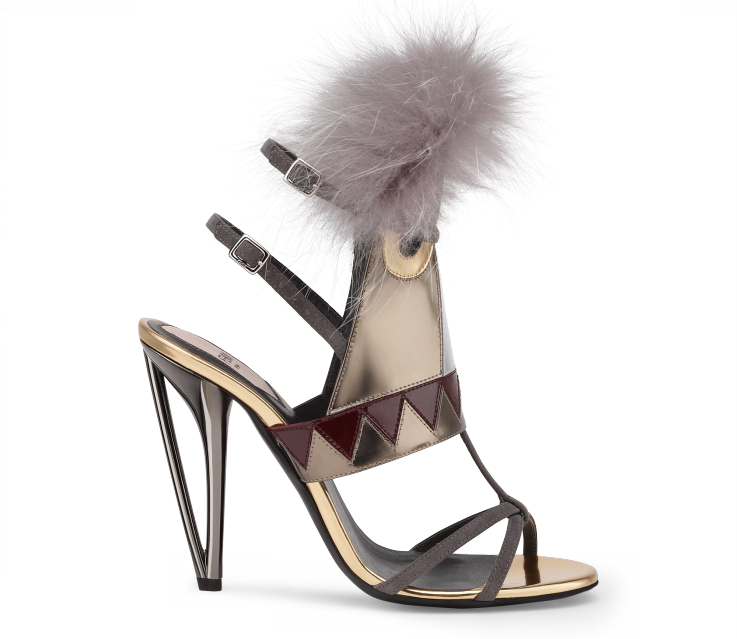 Photo Credit: Fendi
Fendi's glamorous 4½-inch Bugs Sandals feature a doubled heel and lush fox fur inlay. Ooh-la-la!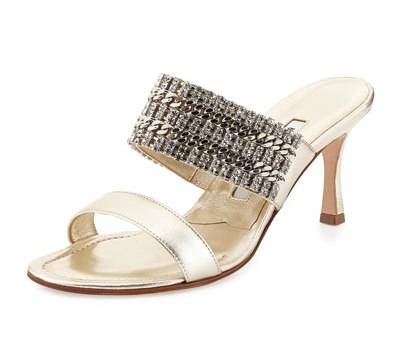 Photo Credit: Manolo Blahnik
Did you think we weren't going to offer you one suggestion with a reasonable heel? Slide into these Manolo Blahnik's "Telo" jeweled sandals in silky Napa leather and finished with curb-chain and crystals. The 2.8-inch covered heel will be your best friend by night's end.