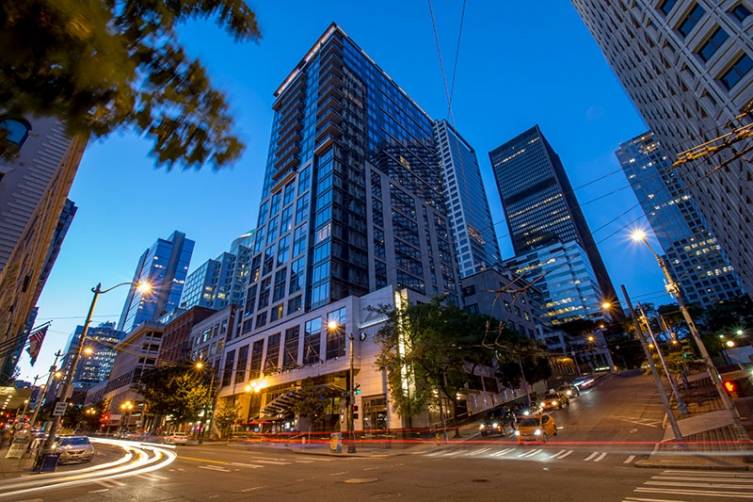 When you think "Seattle," grunge, rain and coffee probably come to mind. But this stunning, versatile city offers so much more than Starbucks and countless reference to Sleepless in Seattle. Here is where you should stay, play, dine and drink during a jaunt in the "Emerald City."
 STAY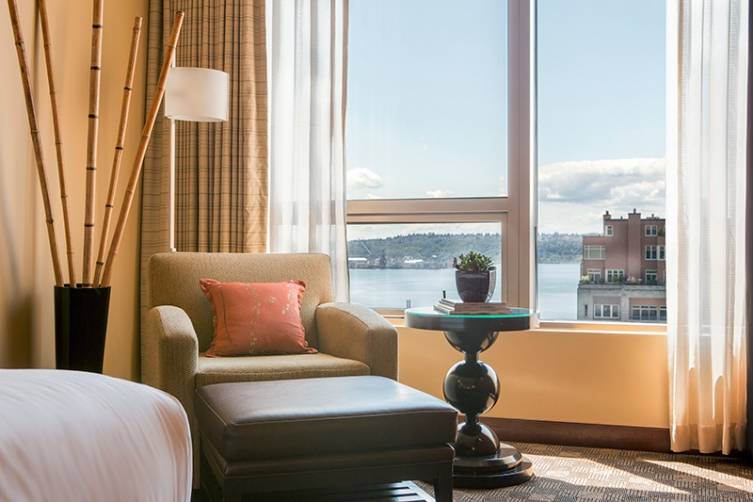 There are few cooler hotels than Hotel 1000, which is a total techie playground. An experience here is highly personalized and incorporates the best of leading-edge technology, from free fiber optic Internet to heat-detecting sensors, which certainly ensure that your afternoon nap won't be interrupted. Guests are also allowed to make local, domestic and international calls free of charge. From the moment you enter the 2,000 square foot grand suite—a private apartment with Hotel 1000 ready and waiting to fulfill any request—you'll see a welcome message on your television…with your name on it. Further inspection reveals panoramic views of downtown Seattle, Elliott Bay and Puget Sound, electronic privacy shades, a door entry into the master bedroom and private bath which leads to an intimate sanctuary with a separate shower for two and a bath with a window overlooking the city, a media room equipped with a 60" plasma TV, a double-sided fireplace and a bathtub you can literally sink into…complete with a rubber ducky. If you're looking for fun and innovation, it doesn't get much better than Hotel 1000.
1000 1st Ave, Seattle, WA 98104 (206) 957-1000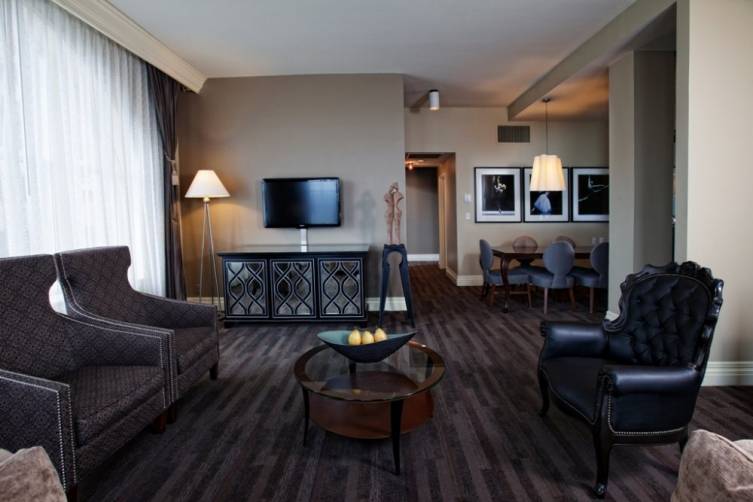 Literally located across the street from Hotel 1000 is The Alexis, an excellent and elegant alternative place to stay. The suites here have a sophisticated, old-world feel thanks to four poster beds, fireplaces, a plethora of books stacked at your disposal, soaking tubs, crown molding, original art and Rococo flourishes. This modern-meets-old-fashioned hotel offers luxe touches like Frette linens and goosedown comforters, a mini bar featuring local and organic treats like Pike Place Brewery beers and Seattle chocolates, yoga mats in every room and hotel bikes available at your disposal. Take advantage of them: this is definitely a biking city. Even cooler, The Alexis also offers a variety of themed suites such as the Canais Glass Suite, with its touches of hand blown glass by local artist Jean-Pierre Canlis, the Seattle Art Museum suite, which showcases pieces from the Seattle Art Museum hand-picked by curator Barbara Shaiman, and the Seattle Symphony Suite, which offers behind-the-scenes photographs of world-renowned musicians.
1007 1st Ave, Seattle, WA 98104, (206) 624-4844
PLAY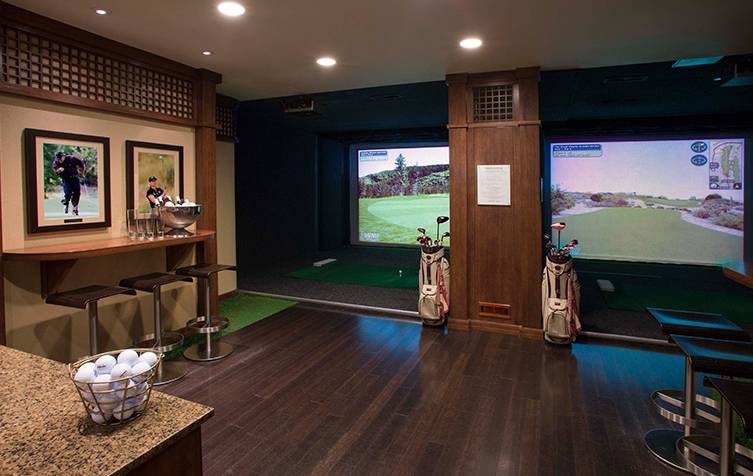 There's oh so much to explore in a city known for its outdoor activities. Pike Place Market is a labyrinth of vendors, coffee, bars and, most importantly, where you'll find the first-ever Starbucks (here you will also find a lind around the block on any given day). Tourists might want to go check out the Space Needle, the 605 foot structure that has become the city's icon, the Seattle Art Museum or go sailing on the Ballard Locks. Hikers should head to Paradise Point State Park to really see why the city is called the "Emerald City."
If you're lucky enough to hit a sunny day, head to the Arnold Palmer-designed Seattle Golf Club to play 18 holes. Conversely, if it's raining, head over to Hotel 1000, where you can play virtual golf, which allows you to play 50 of the world's best courses without ever leaving the hotel. This innovative program, beloved by golf aficionados, uses an infrared tracking system with over 680 sensors to calculate the velocity, spin and trajectory of the ball to simulate real-time ball flight during interactive practice sessions on multiple hitting surfaces. If you really want to up your game, you can arrange for private instruction with a golf pro—with snacks and beverages at the ready.
DINE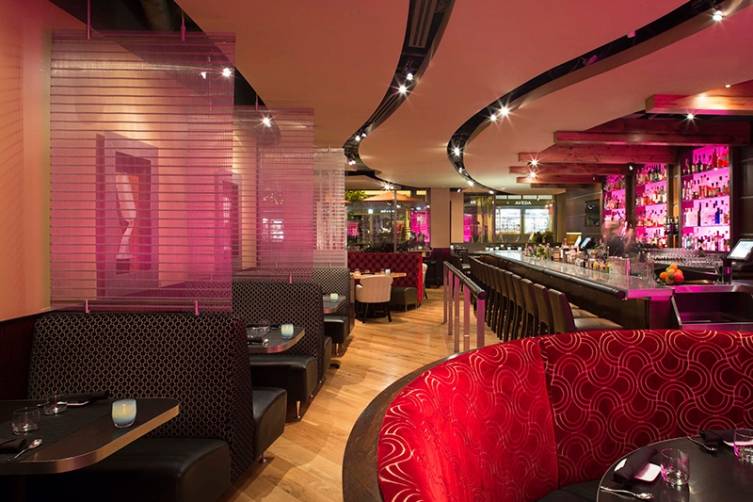 Try one of the trendiest new spots in town and head to Boka in downtown Seattle, which is known for its sleek red and pink decor, Executive Chef Kerri Roach's contemporary, West Coast inspired cuisine and a tempting wine list that draws heavily from the Northwest using locally sourced meats and vegetables. You'll love seasonally inspired items like cinnamon dusted duck breast with celery root purée, savory date pudding, duck liver
terrine and apple gelée  as well as vegetarian friendly items like wheat berries and fall squash with kale, pears, pistachio butter and parmesan cheese. The libations here are just as crazy good, like the maple toddy, a sweet take on the traditional hot toddy with its calvados, hard apple cider, lemon, maple syrup and hot water, and the farmer's armagnac, tariquet armagnac, drambuie, walnut liqueur, lemon, honey and angostura bitters.
1010 1st Ave, Seattle, WA 98104, (206) 357-9000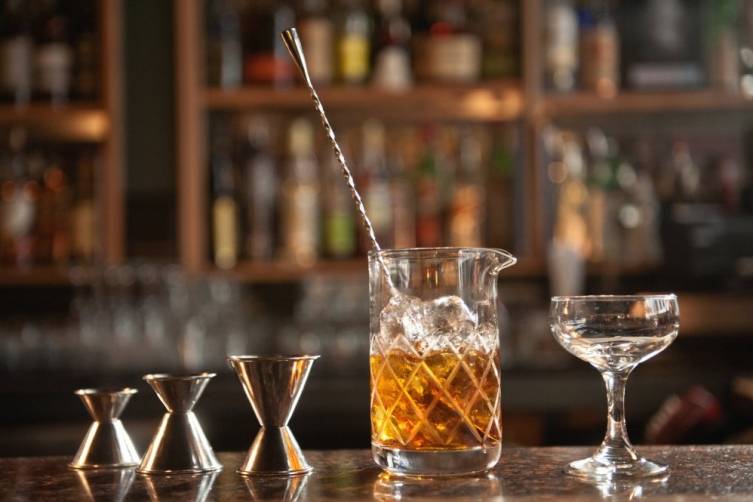 Photo Credit: Nadar Khouri
For an amazing brunch or happy hour, we love the cozy and rainy weather friendly Bookstore Bar & Cafe. We equally love comfort food like the Bookstore's chicken and waffles with a mimosa as we do its extensive selection of Scotch and whiskey—131 plus varieties. You're in great foodie company when you dine here as well, as its chef, Caprial Pence, was the very first winner of the James Beard Award for Best Chef Northwest.
92 Madison St, Seattle, WA 98104, (206) 624-3646
RELAX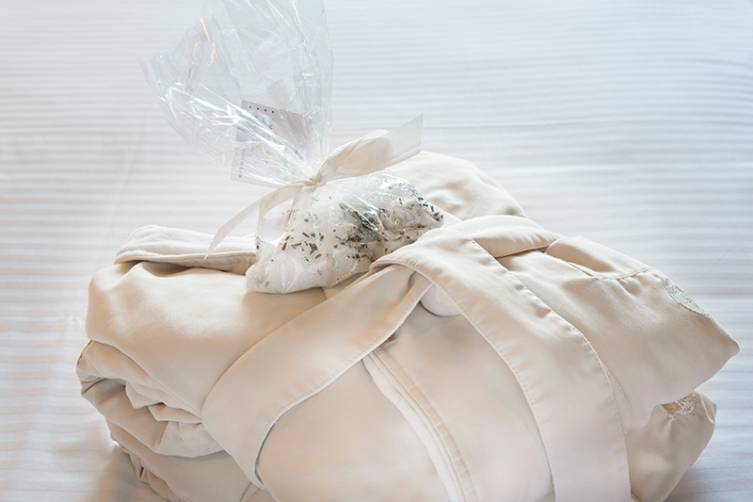 Take a load off and relax at the aptly named Spaahh. We're quite fond of Spaahh's facials, like the Carita Perfect Gold Facial, which uses sculpting massage techniques and high performance products formulated with a real gold powder complex to refine pores and renew firmness and elasticity. We also love the massages, like the Lavender Hot Stone massage, as well as one for jet lagged travelers, and body treatments like the Sunrise Body Glo, which includes a full bodyexfoliation and precise application of luxuriant Decleor body milk, which results in a subtle, natural, radiant glow. There's also something for men here in the form of the Men's Pro Salt Scrub, which is an intense scrub down with sea salt.
Subscribe to discover the best kept secrets in your city