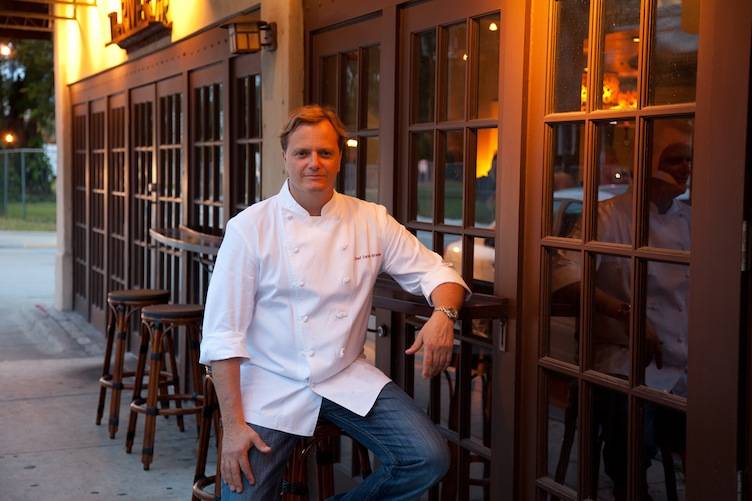 Come February, if you head to the River Seafood & Oyster Bar in Brickell, you'll find locked doors and a desolate space with not a mollusk in sight. That's because after 12 years of shaping the way locals think and eat seafood, chef and owner David Bracha is moving his oceanic gem to the Miami River, making it's nickname of "The River" hold true to its setting.
"We looked in so many spaces in Brickell and never found anything that was suitable for The River," says Bracha. Like Columbus, he headed west and stumbled upon perfectly suitable land — 11,000 square feet to be exact. The River will occupy a large sector of the ground floor of the 32-story luxury residential tower Flagler on the River. "We're going to be in great company with Casablanca's and Garcia's nearby, as well as closer to downtown and the Miami River."
As far as all the menu items you've grown to love throughout the course of the past decade, they'll remain the same. So will the popular happy hour where any of the daily dozen offerings of bivalves are half-off. "We're also trying to replicate the vibe and feel of what The River was although this is not the same type of building." It will still be industrial chic with mixed materials.
The biggest differentiator, however, will be the outdoor seating and terrace overlooking the flowing waters of the Miami River, which come with a side of breeze. "We're going to do a nice little lounge outdoors with comfortable seating for cocktails." There will also be a private dining room for 25 people. "We can now do private parties and host occasions for people." And don't worry about parking — Bracha is reserving a vast amount of spots for River guests.
"It's kind of sad to go but at the same time Brickell is changing so much that it's not the same place. It's getting really congested and different. You stand on the corner and you don't even know where you are, but nothing ever stays the same so you have to embrace that."
Subscribe to discover the best kept secrets in your city