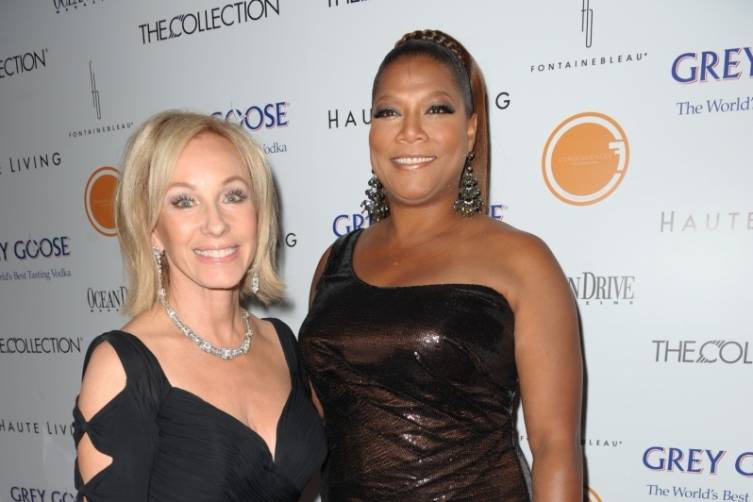 It has been twenty years since I put together the Blacks' Annual Gala, to raise money for at-risk kids. The early events were intimate gatherings I held at my home and backyard. Fast-forward 20 years and my… has our little event we call The Blacks' Annual Gala grown! We have gone from a small event for 400 guests at my house to a full-scale major gala for 800 guests in Sparkle Ballroom at the Fontainebleau Miami Beach.
We have gone from DJs to full-on concert performances. This year we've got the Queen of Soul, Aretha Franklin. We have gone from votive candles and palm fronds cut from my garden to gorgeous centerpieces and décor, kindly donated and underwritten by The Mariano Foundation.
Over the years we have had volunteers become Executive Host Committee Members and had the good fortune of meeting individuals who kindly donated their time and services to help make each gala bigger and better.
We have been blessed and lucky to have had the opportunity to feature outstanding talent and I wish to thank the following – Queen Latifah, Dionne Warwick, Tony Bennett, Flo Rida, Taylor Hicks, Pitbull, Natalie Cole, Pharrell Williams, Deborah Cox, Paulina Rubio, Rick Ross, Alto Reed, Lil Wayne, Patti LaBelle, Craig David, Maria Conchita Alonso, Jencarlos Canela, Heather McDonald, Scott Weiland, Tommy Davidson, Vince Neil, Jon Secada, Adam Gaynor (Matchbox 20 fame) and even Barry Gibb. To this day, I still can't believe Barry Gibb did a private concert inside our home!
There have been many Honorees and Sponsors that have given generously and believed in our efforts to help the youth. There have been many donors that have become close friends and supporters that continue to support the charity – I thank all of you.
As I get ready for my next gala, Saturday, October 25th I want to share with you that I am most thankful to see the difference that we have all helped to make in the lives of these young kids. We have changed thousands of lives, helping offer a better path through education, counseling and most importantly, support.
Please join us and help our fundraising efforts by purchasing tickets through the charity website www.theblacksannualgala.com
Spread the love and keep the peace — and be an advocate for second chances.
Let's stay connected,
Lea.
Subscribe to discover the best kept secrets in your city