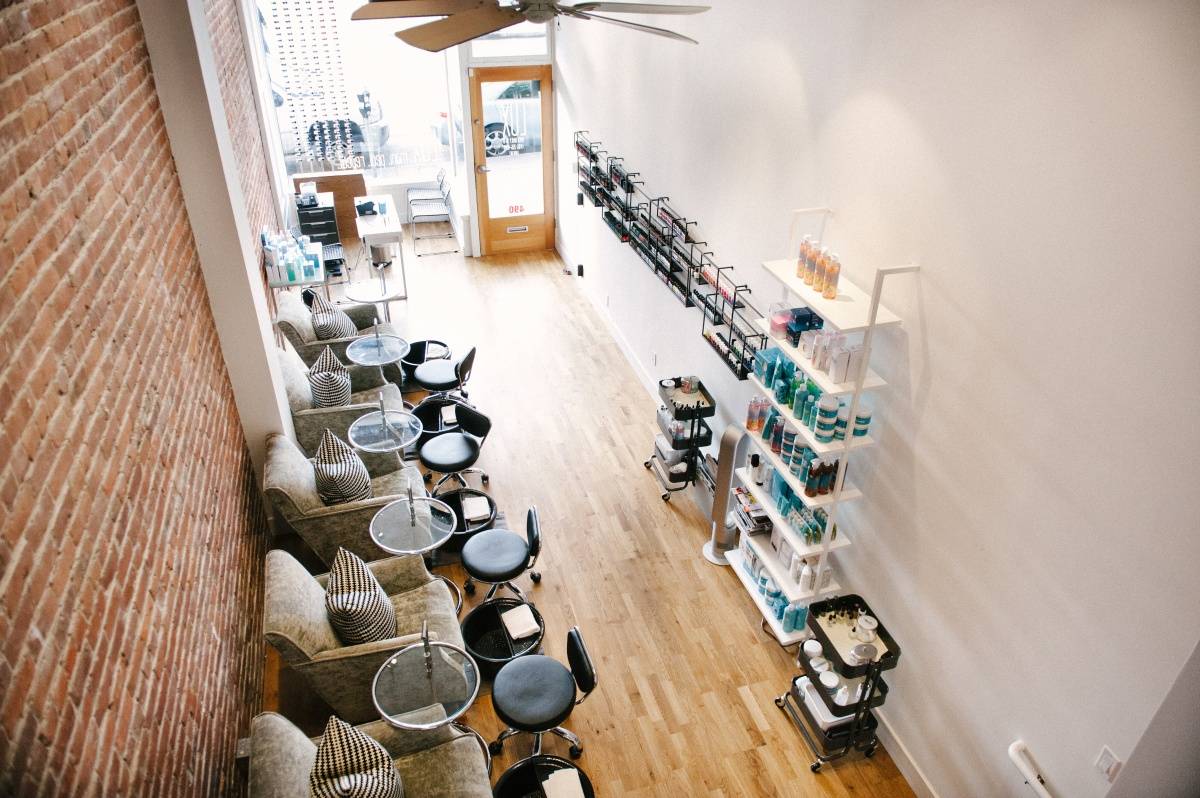 We're always looking for luxurious and relaxing retreats in the middle of bustling San Francisco, so imagine our delight when we stumbled upon Lux nail salon in Hayes Valley. This gem of a manicure and pedicure spot is located across the street from Patricia Park. It's a sliver of a space, so small that you may miss it, as it's nestled between a hair salon and sports bar. However, once you make your way inside, you'll never forget this mani-pedi destination. With six high-back velvet chairs and plush pillows, Lux offers an unparalleled nail experience and has quickly become our go to salon for manicures and pedicures. Here are five reasons why you need to book your next appointment at Lux.
1. All polishes are 100% Vegan and 5-free. Pregnant woman rejoice! Finally, a salon where it's safe to visit for a weekly mani-pedi; all of Lux's polishes are 5-free — which means they lack five of the common toxic chemicals that are found in many nail polishes. Another plus? None of the polishes are made with any animal ingredients.
2. Complimentary bubbly. We love any place that offers us a glass of sparkling wine upon arrival. The fact that they continue to fill your glass throughout the treatment makes it that much more deluxe.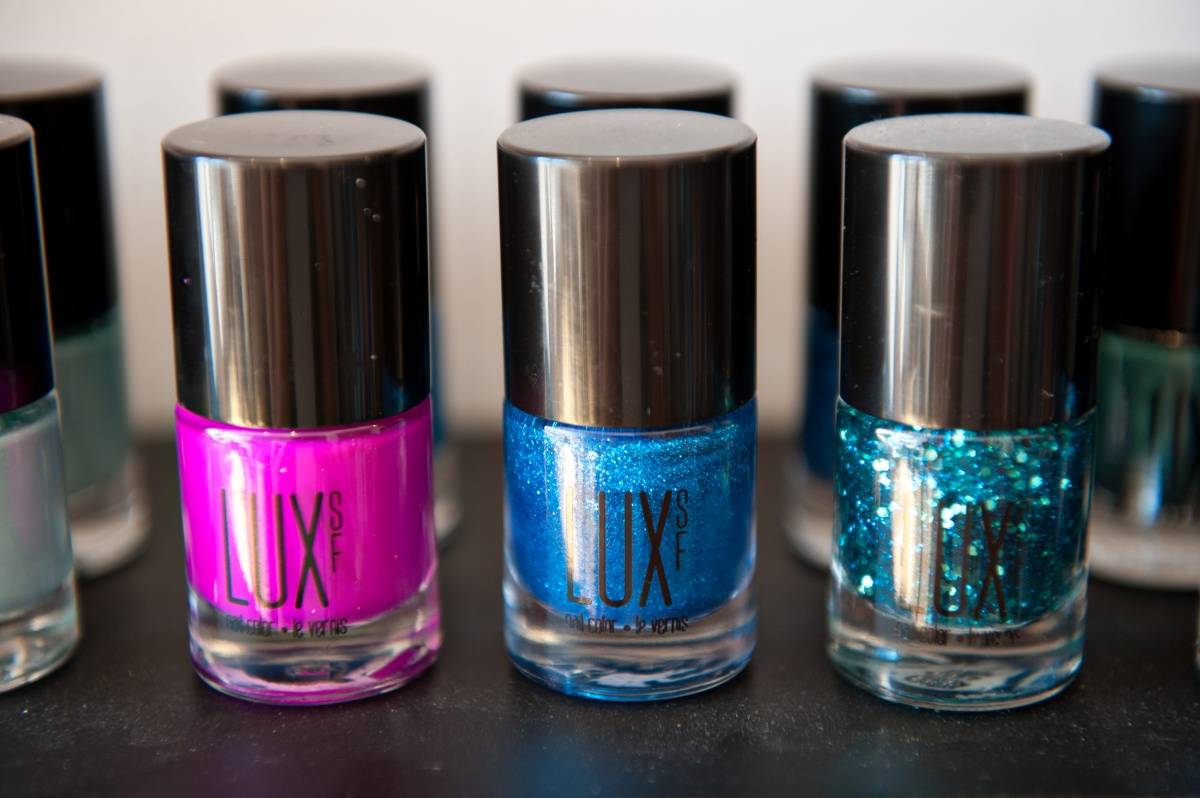 3. Heated and hydrating soyaffin wraps. If you're not pressed for time, we recommend the longer manicure that involves a heated wrap and extended massage. After scrubbing your hands and feet with Bliss' aromatherapy and fragrance-free products, the expert technician will wrap your hands and feet in a plastic bag filled with magical warming potions. The treatment lasts less then ten minutes, but your hands and feet will come out feeling soft and supple.
4. Long lasting polish. For every manicure and pedicure, Lux uses Deborah Lippman's Gel Lab as base and top coats. This healthy alternative to gel nails (that does no damage to your nails) can be used with any of the salon's five polish brands. Not only does the Gel Lab extend the life of your manicure (my most recent manicure lasted more than seven days with no chippage!), but it also provides a high-glossy finish to any color.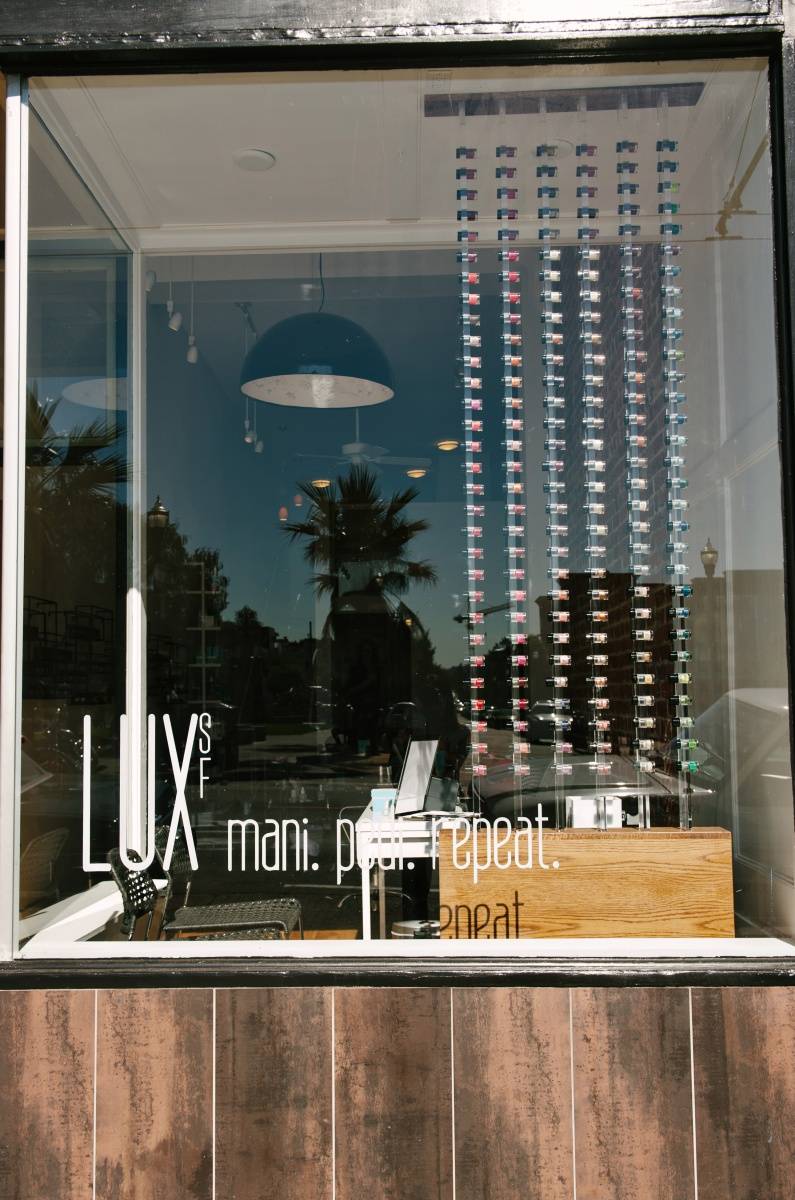 5. They are open late. A nail salon that is open every week night until 9 pm is ideal for the busy modern woman. Schedule an appointment after work or before a dinner date. We recommend you come early to your appointment — Lux has so many beautiful colors of polish it could take awhile to decide which one you want to use.
All Photos Credit: Lux Nail Salon