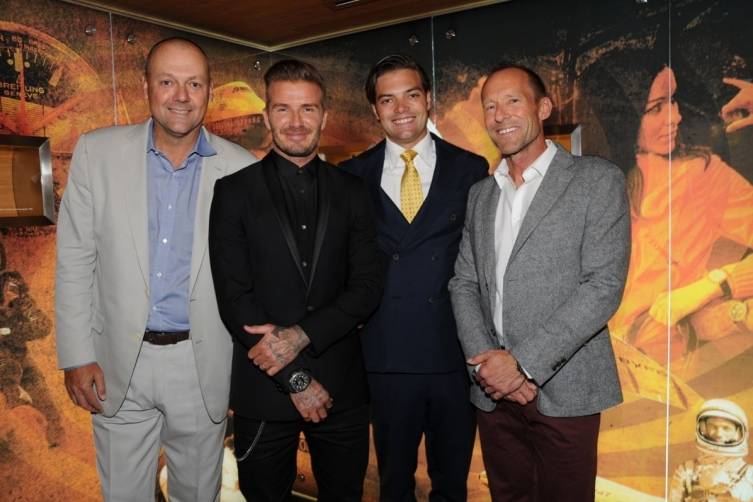 In between runway fashion shows and A-list soirees, international athlete and style icon David Beckham celebrated New York Fashion Week with a special fête at Breitling's flagship boutique in Manhattan. Following cocktails and canapés, guests—including Breitling USA President Thierry Prissert—mingled throughout the expansive store, perusing exclusive pieces from both the Breitling for Bentley and Breitling collections.
"I'm so glad I finally had the chance to visit the Breitling Boutique in Manhattan," revealed the 39-year-old soccer star. "Breitling has been making high-precision timepieces for 130 years and the Boutique reflects their dedication to quality and heritage—it is very elegant and feels very welcoming. I especially liked seeing the museum within the store because it tells the history of Breitling through a display of their most significant and iconic watches from various periods of time."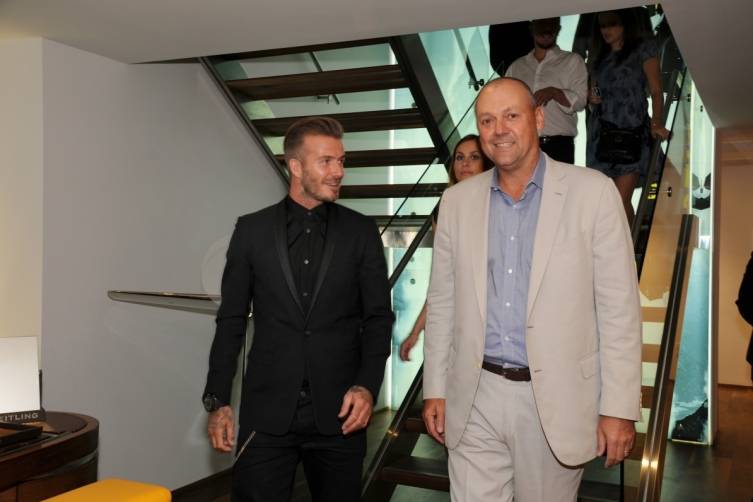 Situated near Fifth Avenue at 5 East 57th Street, the 4,500-square-foot flagship is considered the global brand's largest boutique, boasting more than 900 luxury timepieces. It also features an on-site watchmaker, as well as an army of highly trained sales and service associates that can repair and service Breitling watches on location.
"It is a pleasure to welcome David to the flagship Boutique," Prissert said. "Not only does he embody the spirit of Breitling because of his finesse on the soccer field but he is also a global style icon, and Breitling timepieces do just the same."