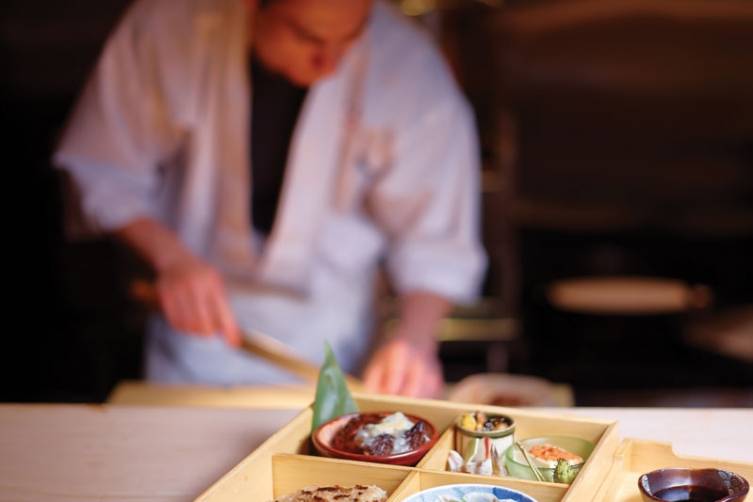 Naoe
661 Brickell Key Drive,
Miami, FL 33131
(305) 947-6263
Ambiance
Minimalist Japanese is the best way to describe the hallowed ground that houses this culinary experience.
What to Eat
The menu is Omakase, meaning the chef/ owner Kevin Cory designs your meal for you. You can expect a customized bento box and eight pieces of nigiri sushi.
What to Drink
Your beverage is the only thing you can choose at Naoe. We suggest sake from Nakamura Brewery, the chef's family brewery in Japan, established in the 1800s.
Sweet Tooth
The dessert is Omakase as well, but most likely you'll be getting some of the delicious sponge cake and a mystery ice cream.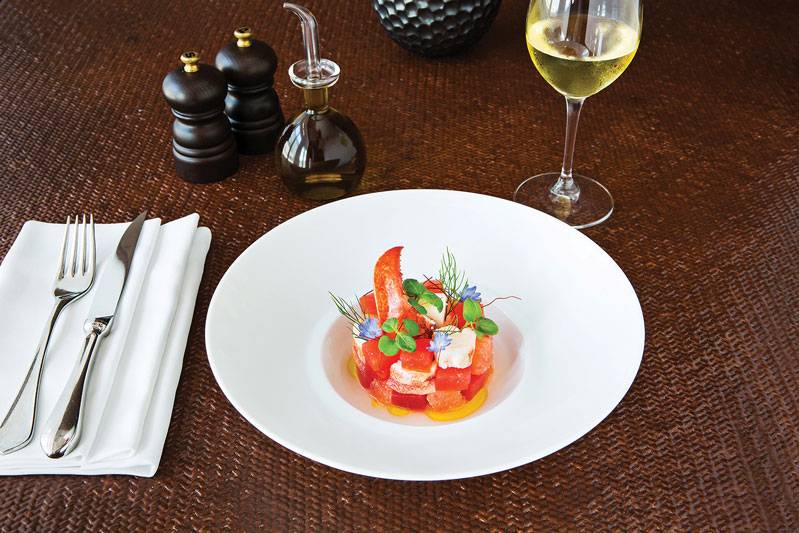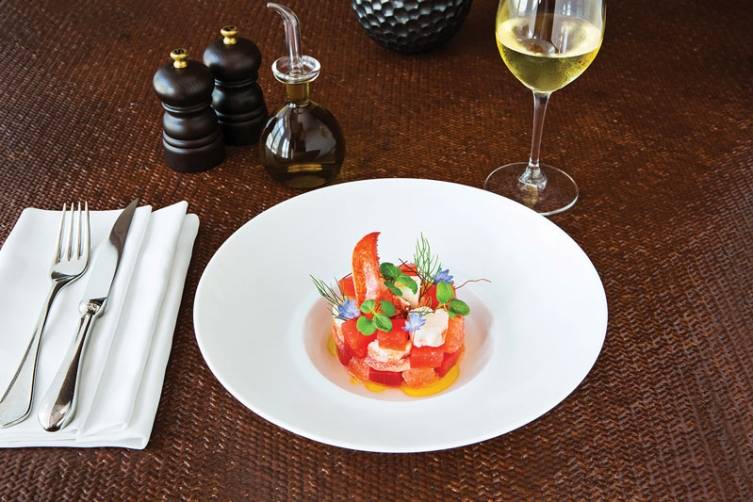 The Restaurant at the Setai
2001 Collins avenue
Miami Beach, fl 33139
(305) 520-6000
Ambiance
Along with the new menu by Beard-winning chef Mattias Gervais, the interiors also got a refresh, but the design is still classic Setai, with an open kitchen to watch the chef work his magic.
What to Eat
Zucchini Blossoms or the poached Maine Lobster Salad, with grapefruit and citrus dressing and edible flowers.
What to Drink
Order a bottle of Krug; only the best Champagne goes with this level of fine Mediterranean cuisine.
Sweet Tooth
Bavarois Cake or the Neapolitan Cake.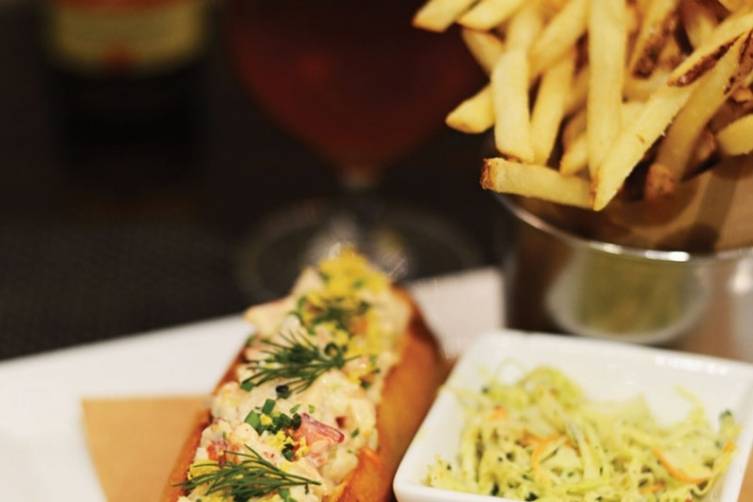 BLT Prime Doral
4400 nw 87th avenue
Doral, FL 33178
(305) 591-6606
Ambiance
Designed by Peter Niemitz and Eric Trump, the restaurants boast a sleek circular bar, and lavish Corinthian columns, and a great view on the terrace of the famous Blue Monster.
What to Eat
No matter what, you'll start with its famous popovers and a charcuterie plate. Of course steaks are superb, but don't miss the double cut bacon or the hen of the wood mushrooms side dish.
What to Drink
Head High Sonoma Coast Pinot Noir from its extensive cellar.
Sweet Tooth
Try the peanut butter chocolate mousse.
Porfirio's
850 Commerce street
Miami Beach, fl 33139
(786) 216-7675
Ambiance
A precious, lofty dining room with red glass accents and a concrete and stone indoor-outdoor space, with slatted wood ceiling features a muy modern fountain, and sweeping views of SoFi's skyline.
What to Eat
Camarón Gigante al Carbon, U-10 shrimp grilled on charcoal with house spices or the Turf Cast Iron Grill with steak, Spanish sausage, napal and grilled cheese.
What to Drink
Porfirio's has 100 different tequilas to choose from. We suggest going with one of their Josefina's. Our choice? Josefina de Tamarindo a craft cocktail with Pierde Almas Mezcal, tamarind pulp, and Tajin chili-lime salt.
Sweet Tooth
Strawberries with cream and meringue or some churros.
Subscribe to discover the best kept secrets in your city