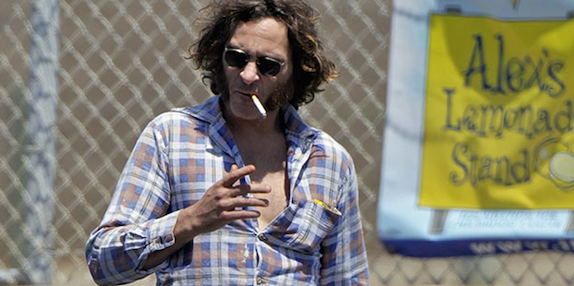 The changing of the seasons generally ushers in a change of scenery, weather, and onscreen entertainment. With summer coming to a close and fall just around the corner, a fresh batch of movies are set to hit the big screen. Here are the top five films to look forward too this fall, along with the top five returning television shows and the top five anticipated new television events. Keep checking in this week and next as we roll out more fall culture previews!
Five Fall Movies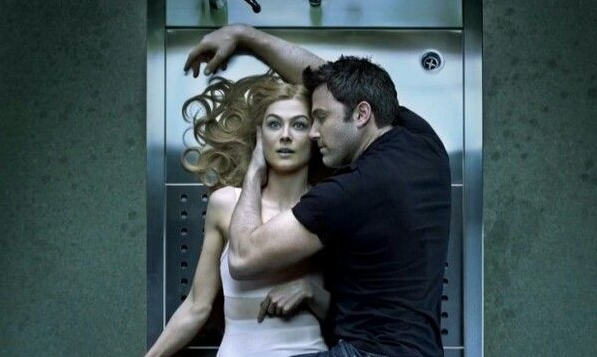 1. Gone Girl
October 3
Ben Affleck, Rosamund Pike, Neil Patrick Harris and Tyler Perry star in David Fincher's adaptation of Gillian Flynn's thriller-novel of the same name. Pitting Affleck as the top suspect in his wife's murder, this story features numerous twists and viewers are likely to be left stunned at each turn in the plot. Following Fincher's success with The Social Network a few years ago, we look forward to seeing what the director has in store with this masterfully written thriller.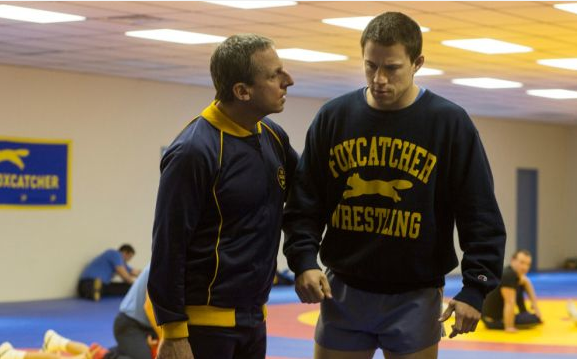 2. Foxcatcher
November 14
Directed by Bennett Miller (Moneyball, Capote) and starring Steve Carell, Channing Tatum and Mark Ruffalo, this movie tells the story of the Olympic wrestling champion Mark Schultz (Tatum) and how his coach, the paranoid-schizophrenic John du Pont (Carell), shot and killed the wrestler's brother and Olympic champion Dave Schultz (Ruffalo). Steve Carell is already receiving Oscar-buzz for his role, and Tatum might evolve from one of Hollywood's hardest working actors into one of Hollywood's best actors.
3. Interstellar
November 7
Christopher Nolan's latest feature film and first since The Dark Knight Rises pits the Oscar-winning duo of Matthew McConaughey and Anne Hathaway together as wormhole traveling astronauts on a mission to save planet Earth from an unknown calamity. Spanning time and space, this film is sure to add to Nolan's long line of blockbusters as it features an ensemble cast including Jessica Chastain, Bill Irwin, Michael Caine, Casey Affleck, Topher Grace, John Lithgow and Matt Damon.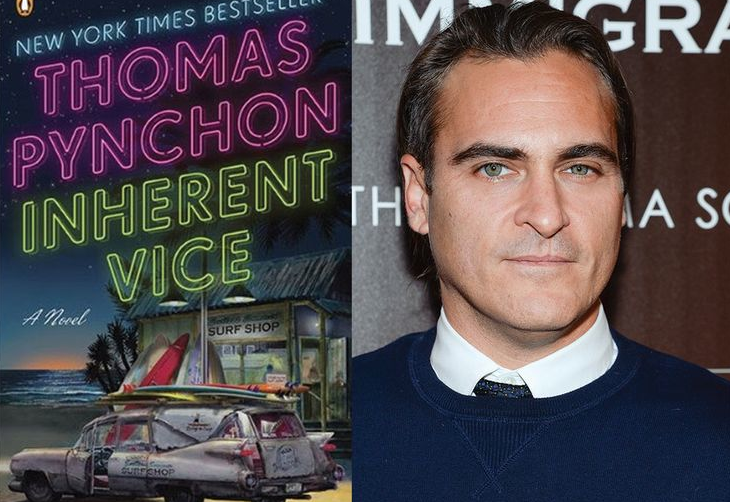 4. Inherent Vice
December 12
Directed by Paul Thomas Anderson, he of There Will Be Blood fame, and based on Thomas Pynchon's novel of the same name, Inherent Vice delivers an ensemble cast including Joaquin Phoenix, Josh Brolin, Owen Wilson, Katherine Waterson, Reese Witherspoon, Jena Malone, Joanna Newsom and Benicio del Toro. Set in Los Angeles in 1970 and featuring the arrest and trial of the infamous Manson Family, the film stars Phoenix as Larry "Doc" Sportello, a private investigator dissecting the disappearance of his ex-girlfriend's boyfriend.
5. Untitled Terrance Malick Project
Release Date Unannounced 
Starring Ryan Gosling, Christian Bale, Natalie Portman, Rooney Mara, Cate Blanchett and Val Kilmer, this film is set to draw crowds. According to Indiewire, the film follows: "Two intersecting love triangles and is a story of sexual obsession and betrayal set against Austin's vibrant and colorful music scene." The film does not have a release date yet, so stay tuned for more information as the film develops.
Five Returning TV Shows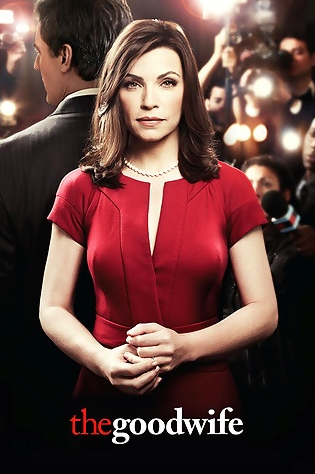 1. The Good Wife
September 21
Following lawyer Will Gardner's stunning death (played by Josh Charles) in a courtroom shootout, The Good Wife returns for a highly anticipated sixth season. Picking up where it left off, the show is set to continue to keep viewers guessing. Is Alicia (Julianna Marguiles) really going to follow in the footsteps of her estranged husband and run for State's Attorney? Will Kalinda (Archie Panjabi) abandon her free-spirit lifestyle for domestic bliss with Cary (Matt Chzuchry)? Tune in to CBS this fall to find out.
2. Scandal
September 25
Kerry Washington stars as the head of a crisis management firm protecting members of the country's political elite in Scandal. As season four gets underway, look for Portia de Rossi to join the massively popular show in a multiple episode guest arc this season.
3. Boardwalk Empire
September 7
One of HBO's hit shows returns for its fifth and final season. Steve Buscemi headlines the cast once again for the prohibition era drama. Many critics agreed that the show hit a new stride in season four, and for some last year's finale was a series highpoint. According to series creator Terrence Winter, this season is set to be a memorable one, as numerous actors have requested that their characters be killed off.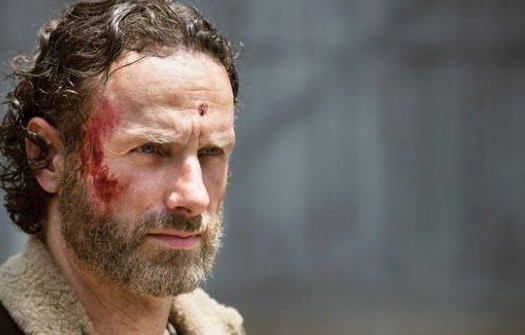 4. The Walking Dead
Release Date Unannounced 
AMC's zombie-drama returns to television this fall. Executive producer Gale Ann Hurd recently told fans to expect several deaths and tear-jerking moments. But there is some good news, as Hurd also told fans to look forward to some newfound romance between characters Beth and Daryl, played by Emily Kinney and Norman Reedus, respectively.
5. American Horror Story
October 12
America's favorite horror series returns to television on FX for a fourth season. Set in the 1950s at a carnival, the time period and premise both raise an eyebrow. The show, as it has in the past, will tackle a new time period as the ensemble cast of Jessica Lange, Kathy Bates, Sarah Paulson, Evan Peters, Frances Conroy, Emma Roberts, Denis O'Hare, Angela Bassett, Gabourey Sidibe and Jamie Brewer all return for the upcoming season.
Five Anticipated New TV Shows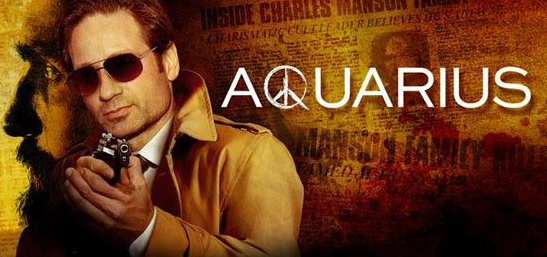 1. Aquarius
Release date unannounced 
Written by John McNamara and starring David Duchovny as an undercover cop tracking Charles Manson and the Manson family in the late 1960s before their infamous murdering spree, NBC's Aquarius brings the X-Files star back to the detective role. Game of Thrones actor Gethin Anthony will be playing the patriarch of the Manson family, and Grey Damon of Twisted will be playing alongside Duchovny as the two track down Manson. Tune in as drama unfolds across an era of free love and drug experimentation.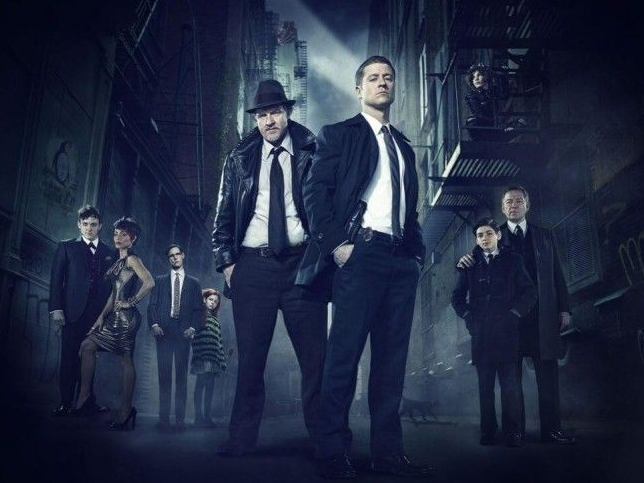 2. Gotham
September 22
Created by Bruno Heller, Gotham stars Bob McKenzie as a young detective James Gordon. Though the show will focus primarily on the character of Gordon, the origin stories of classic Batman villains will unfold, including those of the Penguin, the Riddler, Catwoman, the Joker, Poison Ivy, Scarecrow, Hugo Strange, Harvey Dent and Mr. Freeze. The series begins with Detective Gordon attempting to solve the mysterious murder of Thomas and Martha Wayne, parents of a young Bruce Wayne. As the investigation progresses, Gordon forms a relationship with the future Batman as the detective and his team confront Gotham's dark side.
3. Houdini
September 1, 2
Adrien Brody stars at the titular Houdini as the story of the famed magician comes to the History Channel as a two part miniseries. According to the Hollywood Reporter, the show will explore Houdini's life and career as he finds fame, engages in espionage, battles spiritualists and encounters notable figures of his day. Kristen Connolly of House of Cards will play Bess, Houdini's wife, as Tom Benedict Knight and Eszter Onodi star as well.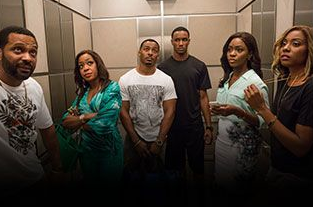 4.Survivors Remorse
October 4
Survivors Remorse, premiering on Starz, follows Cam Calloway (played by Jesse T. Usher) a basketball prodigy in his early 20s who is suddenly thrust into the spotlight after signing a multi-million dollar contract with a professional basketball team in Atlanta. Written by Mike O'Malley, a consulting producer and writer on Showtime's Shameless, the show explores the suddenness of fame with a touch of humor. The show has some serious star power behind the scenes, as four-time NBA MVP LeBron James is one of the show's executive producers.
5. Intruders
August 23
Premiering on BBC America, Intruders follows a secret society devoted to chasing immortality by seeking refuge in the bodies of others. Set in Los Angeles, the show stars John Simm as a cop charged with headlining the investigation into the mysterious secret society. Eduardo Sanchez and Daniel Stamm share directing duties as the 8-episode first season kicks off next weekend.
Subscribe to discover the best kept secrets in your city