With seemingly endless restaurant options to choose from, New York makes it tempting to eat indoors and miss out on the summer weather. But for those breezy summer days when you feel guilty about brunching in the AC, opt for an old-school picnic and enjoy the great outdoors. Thankfully, the concrete jungle has a formidable selection of stunning parks, including Central Park and Washington Square Park, so finding a shady spot won't be difficult. To make your alfresco dining a breeze, Haute Living has crafted the ultimate guide for a stylish and stress-free summer picnic. Rely on these essentials for a memorable picnic that's sure to make any restaurant pale in comparison.
The Picnic Basket: Wicker Picnic Basket from Williams-Sonoma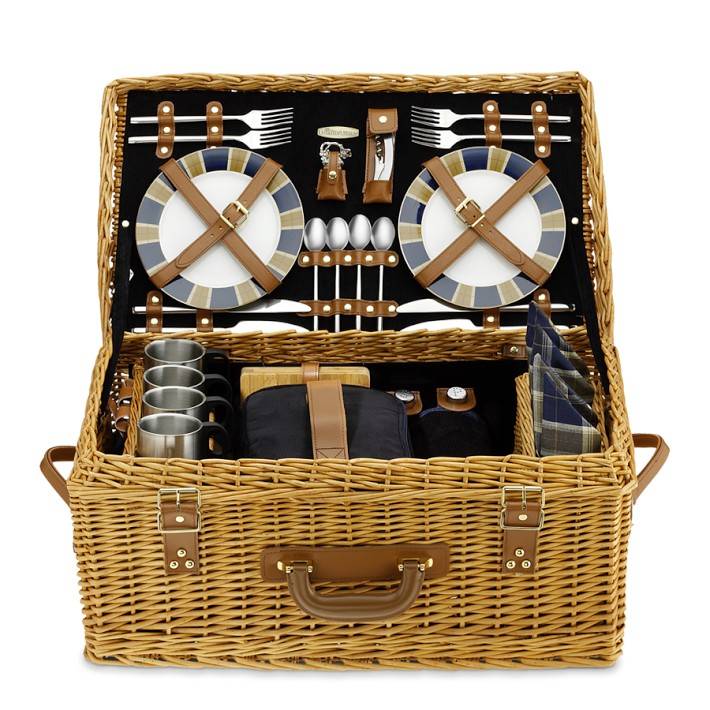 The Essentials for a Perfect Summer Picnic
Photo Credit: Williams-Sonoma
Remember the days when picnic baskets were just empty baskets that required you to fill them with all of the contents? Thankfully, those days are gone and modern picnic baskets come complete with cutlery, place settings, blankets, etc. Williams-Sonoma offers a top of the line, sleek wicker basket that comes as pictured with the essentials for an elegant summer picnic for four ($349.95). Including a cutting board and knife, napkins, wine opener, thermos and more, this wicker basket makes packing for a picnic a one-step process: just add food! Summer picnics have never been easier or sleeker.
The Blanket: Armand Diradourian Cashmere Travel Blanket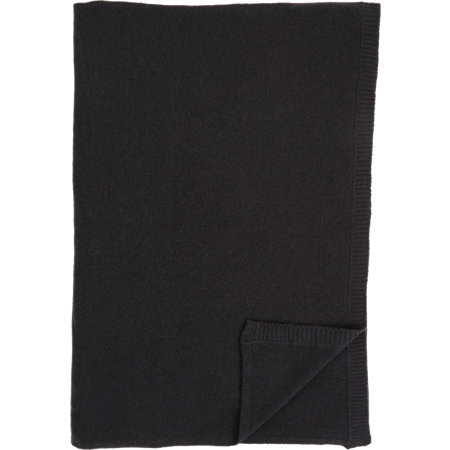 Photo Credit: Barneys
Lay out under a shaded patch of grass and relax in luxury with this graphite cashmere blanket from Armand Diradourian ($795). Perfect for traveling in style, this large blanket comes complete with a brown croc-leather zip pouch and takes up barely any room once it's folded up. Few things sound better than laying on a cashmere blanket on a breezy summer day and picnicing with gourmet food.
The Music: Bose SoundLink Mini Bluetooth Speaker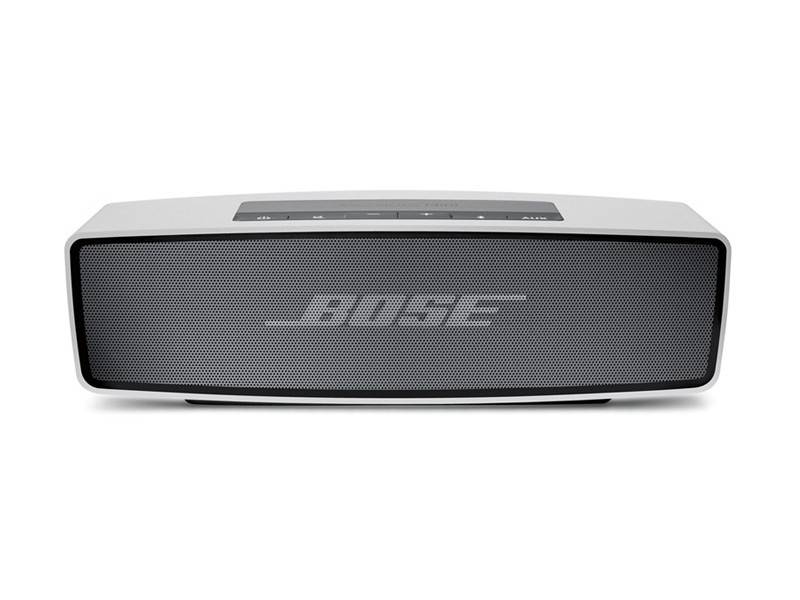 514605
Photo Credit: Engadget
When the sounds of birds chirping gets old, plug in your music (wirelessly, of course) to Bose's high-tech (and very portable) SoundLink Mini Bluetooth Speakers ($199.95). Sync your own iTunes library straight from your iPhone, connect to Spotify, open up Pandora, or craft a personalized playlist on 8Tracks to set the background music to your blissful picnic. After all, no party (or picnic) is complete without some good tunes.
The Food: Dean & Deluca, Whole Foods, Eataly, Despaña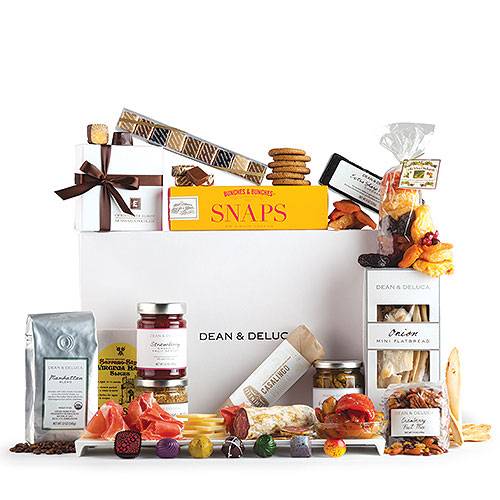 Photo Credit: Dean & Deluca
When planning a picnic, food is the most important element—naturally, gourmet is the only option. Unless you prefer to individually select a hodgepodge of ingredients, gourmet markets offer the perfect solution to food shopping for picnics: gift baskets. Dean & Deluca, along with Eataly, is known for its one-of-a-kind and delicious food baskets, that include everything from crackers to chocolates. Whole Foods boasts an entire section of fresh and packaged snack boxes, salads, hot meals, and more. And of course, Despaña brings authentic Spanish food, everything from chorizo to manchego to wine, straight to Manhattan. Stop by these gourmet markets for a quick and easy shopping experience for your summer picnic. Bon appétit!
Weather Protection: Sunscreen and Bug Spray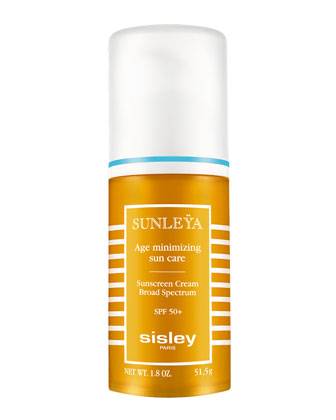 Photo Credit: Neiman Marcus
Let's face it: sunburns and bug bites aren't haute. Even though you'll eat in the shade, the sneaky rays and pesky mosquitoes will find a way to invite themselves to your picnic. Thanks to Sisley-Paris's high coverage sunscreen, you can picnic all day long without worrying about burns or sunspots ($295). And Avon's ultra-effective bug guard pump spray lets you eat without worrying about critters flying on your food ($14).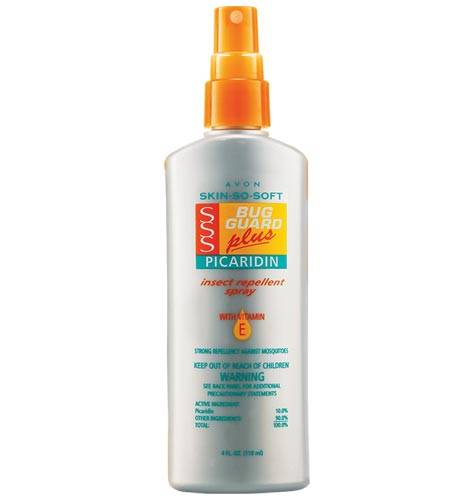 Photo Credit: Avon