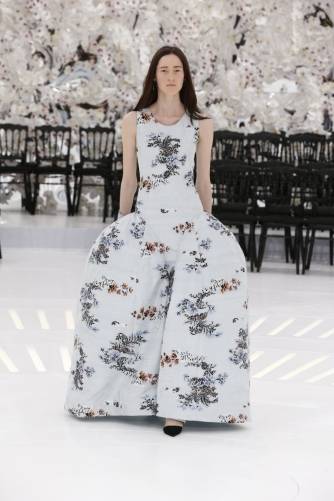 When I hear the words haute couture used to describe a denim line or some other H&M type of "maison," the little hairs on my arm start to stand. It's akin to the other overly-used (and pretentious) word: curated. As if one needed to have a master's degree to "curate" all the little enjoyable things that comprise one's life. So I thought a tutorial on Haute Couture would dispel any confusion and be useful to all the haute ladies out there.
In my toddler years as an assistant at a fashion magazine, I was taught about the sanctity of haute couture, which is a presentation of clothing that adhered to the strictest of French standards, made by hand by a team of at least 50 seamstresses in a Parisian studio. It's the ultimate made-to-order experience and literally translates to "high dressmaking." A piece would first be made in muslin to determine fit—every curve of the client's body would then be addressed into the resulting bespoke vestment of museum quality. And there are rules, which are monitored by the Chambre De Commerce et d'industre de Paris. You can rest assured that this governing body does not mess around.
Fashion shows have evolved into vehicles for brands to exhibit design and theatrical prowess—the runway goes beyond the pieces into a powerful marketing tool to promote handbags and fragrance. And in Paris, the haute couture shows are a twice-yearly spectacle of opulence that only a small group of press and clients can attend. But for the one percent, this is a means to an end where clients attend these lofty events to place orders for their favorite looks. The shows in Paris ended a few weeks ago and below are the highlights.
At Schiaparelli—designed by Marco Zanini—models strutted down the runway with looks that would make Salvador Dalí proud. Big '40s shoulders, pill box hats with leaf-like protrusions, and the use of fox fur set against the shocking pink background, gave due respect to the heritage of the house: whimsical and surrealist with the lady-like quality of Elsa Schiaparelli's era.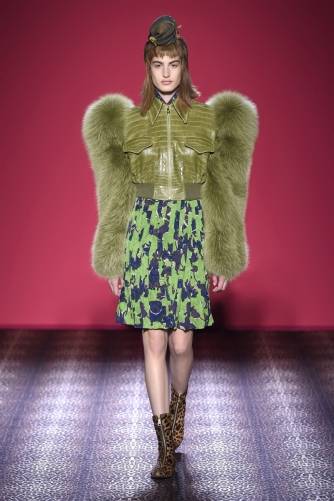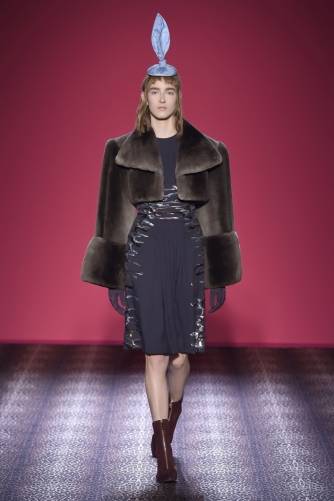 Giambattista Valli went decade surfing too with 1950s skirts in full bloom. Models wore Lucille Ball-type head wraps and eyes were disguised by round shades. There were gardens of embroidered and hand-painted flowers tumbling down dresses, while the finale had long confections with immeasurable layers of tulle billowing on each skirt.
Christian Dior's Raf Simons kept things modern. His 1950s take included the voluminous skirt, an ode to Mr. Dior. But Simons kept ornamentation to a minimum. According to style.com, Raf wanted women to wear their looks every day. With that in mind, he paired pants with floor-length mink to keep women warm during the brutal Northeast winters. It was reported in the press that Dolce and Gabbana presented their Alta Moda collection on the island of Capri. Alta Moda is the Italian equivalent to haute couture expressly started by Dolce and Gabbana. Clients and press enjoyed a weekend of dinners, parties, and of course the show. Dresses and gowns were grandiose, while gem stones were used on traditional Capri hand made sandals.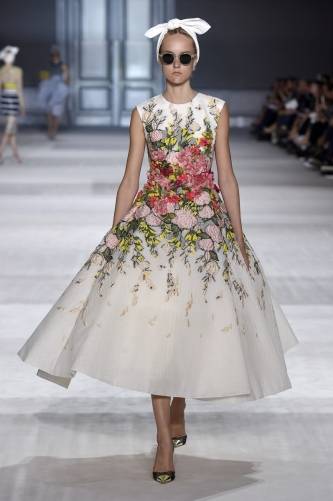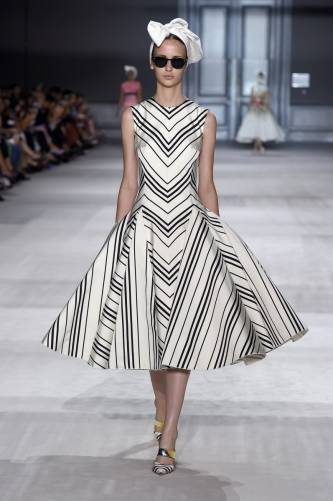 Subscribe to discover the best kept secrets in your city