Living healthfully isn't just about what you put into your body—it's also about what you put onto it. Using natural beauty products is just as important as juicing or eating local-grown food. Luckily for conscious and health-minded consumers, a slew of organic beauty brands has popped up in recent years to help nourish our skin and steer us away from toxic, chemical-infused beauty products. Haute Living has compiled a select list of high-end organic beauty brands that prohibit parabens, fillers, chemicals and additives.
Photo Credit: Beautylish
Gisele Bundchen and Miranda Kerr are faithful fans of this organic, gluten-free and gmo-free makeup brand that doesn't test on animals and promises that iconic Victoria's Secret glow. Stock up on mascara, cream eye shadow, bronzer, blush, the signature 'un cover up' and more without worrying about the typical chemicals in makeup.
Photo Credit: Vanity Fair
Tracie Martyn, the celebrity facialist to Kate Winslet, Kesha, Madonna and more, sells multiple organic skincare lines to target every concern, from breakouts to stretch marks. Tory Burch, Kelly Ripa and Gwyneth Paltrow swear by her firming serum that's made from powerful antioxidants, essential vitamins and plant proteins.
Photo Credit: Exhibitors 
Rely on the American apothecary brand that's been making natural products since 1868. Shop for specialized skincare products while you browse through fresh cooking ingredients, home care products and natural remedies.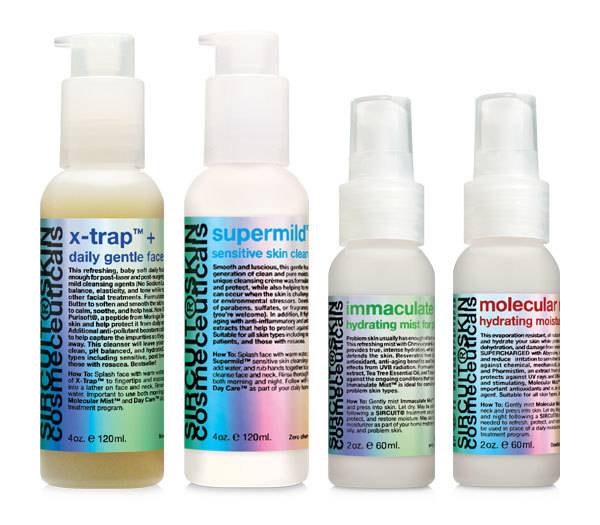 Photo Credit: Kristina Sinutko
This LA-based organic, chemical-free skincare company has been around for 12 years and been the secret behind countless celebrities' porcelain skin. From Zooey Deschanel to Natalie Portman, A-listers are obsessed with this clean and green brand.
Photo Credit: Spontaneous Chick
Known for their product purity and safety—even pregnant women and nursing mothers can use it without worries—Suki skincare offers the crème de la crème of organic beauty products. Target any skin concern or improve your current skin status with a wide variety of specialized products, all with the help of a live Suki support agent.
Photo Credit: Canadian Beauty
Known for their self-manufacturing, one-of-a-kind formulas, environmentally sustainable practices and 100% non-toxic ingredients, Tata Harper beauty products are a true commitment to cruelty-free and synthetics-free skincare. Browse through their renowned lip therapy line, aromatherapy collections, and more.
Photo Credit: Bellasugar
Created by none other than supermodel and health nut Miranda Kerr, Kora Organics sticks to the Australian beauty's principles of life: balance and purity. Made with key ingredients like noni, rosehip oil, chamomile, lavender and aloe vera, the organic beauty products keep it simple and healthy.