New York boasts the crème de la crème of gourmet restaurants—but with the right tools and ingredients, cooking at home can be more delicious and enjoyable than dining out. With so many luxury brands to choose from, picking the right kitchen gadgets can seem overwhelming, but we've got you covered. Haute Living has rounded up six must-have kitchen gadgets for the ultimate kitchen, whether you're an eager beginner or experienced chef.
Vitamix 5200 Deluxe Complete Kitchen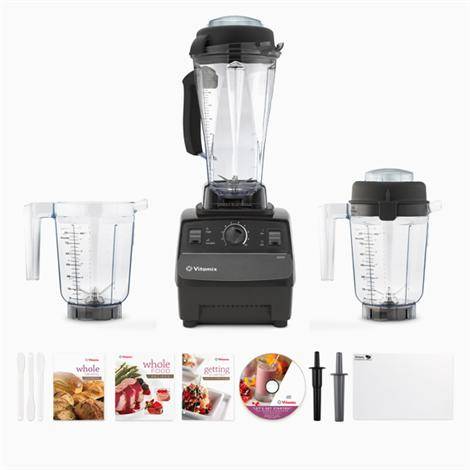 Photo Credit: Vitamix
Forget Liquiteria and Juice Press—you can make fresh and organic juices right from your own kitchen. Thanks to this professional and sleek Vitamix, juicing has never been quicker, easier or fresher ($649). Complete with three containers, two cookbooks, spatulas and cutting boards, this blender set really offers the full package.
Williams-Sonoma Goldtouch Nonstick Half Sheet Pans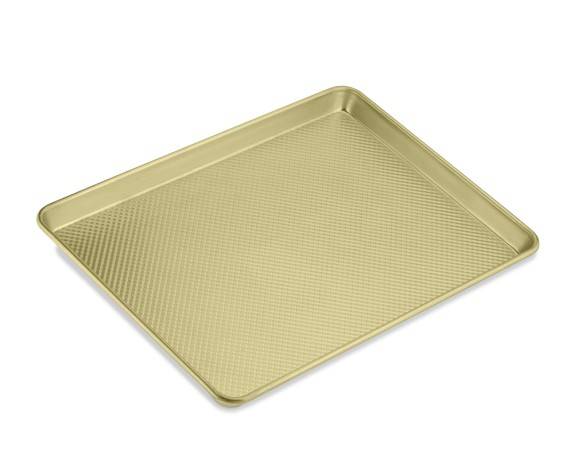 Photo Credit: Williams-Sonoma
Say goodbye to ordinary pans and regular baking sheets, because Williams-Sonoma offers the ultimate nonstick pans ($29.95-99.95). Made from heavy-gauge aluminum-coated steel, these pans make cooking a breeze (and easy to clean up). Consider this just another reason to bake.
Cuisinart 14-cup Food Processor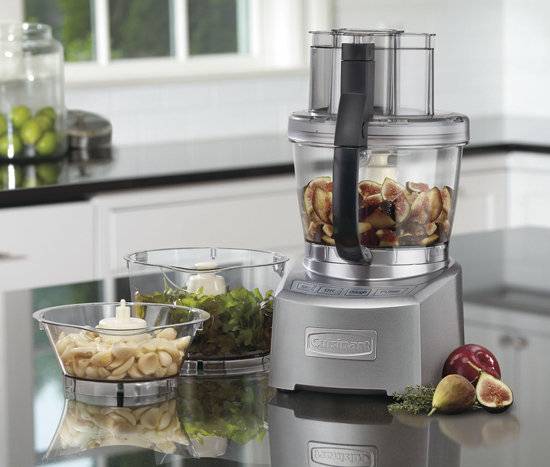 Photo Credit: Amazon
Look no further for a professional and luxurious food processor: Cuisinart's 14-cup processor includes multiple work bowls of different capacities, an adjustable slicing disc, and reversible shredding disc ($299). Oh, and don't forget the storage case with lock spatula, blue LED lights on the buttons, and recipe book.
Le Creuset Stainless Steel Classic Whistling Kettle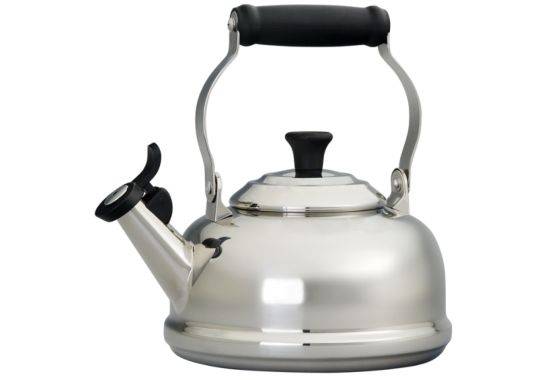 Photo Credit: Le Creuset
The French kitchen powerhouse always delivers—especially with this stainless steel kettle ($100). Blending contemporary style with classic design, Le Creuset's kettle makes brewing tea simple and quick. Tea time, anyone?
Bodum Double-Walled Chambord French Press, 32 oz.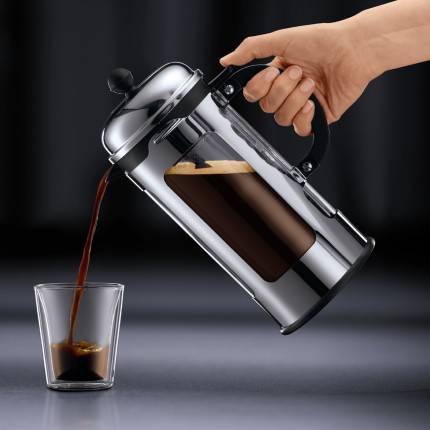 Photo Credit: Sur la Table
Calling all caffeine addicts! Fresh pressed coffee is just a push of a lever away with this stainless steel French press ($99.95). All you need are gourmet coffee beans and your favorite mug.
Williams-Sonoma Porcelain Mortar & Pestle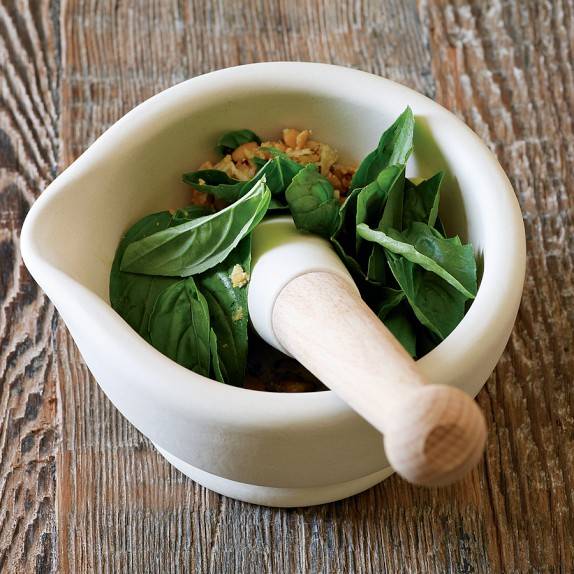 Photo Credit: Williams-Sonoma
Cooking gourmet is easy and fun with this stylish and efficient mortar & pestle ($49.95). Gather up your favorite spices, herbs, and seasonings in this deep bowl for maximum flavor and freshness in your next home-cooked meal.