In many ways, styling a room is just like styling an outfit—and what greater accessory is there than a statement piece? Whether you're moving into a new space or revamping a room, we've got you covered for the ultimate accents. Haute Living has chosen six luxury accent pieces to spruce up a stylish home.
Neiman Marcus Antique Tall Cabinet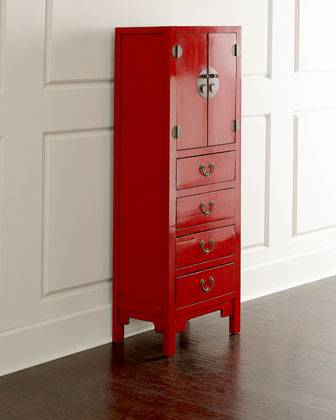 Photo Credit: Neiman Marcus
A pop of color and an accent piece? Count us in! Neiman's Marcus' antique cabinet definitely stands out with its hand-painted, cherry red finish and solid brass hardware ($1,055). Handcrafted of elm and Chinese oak, this narrow cabinet boasts plenty of storage space and style points.
Brunello Cucinelli Camel Cashmere Blanket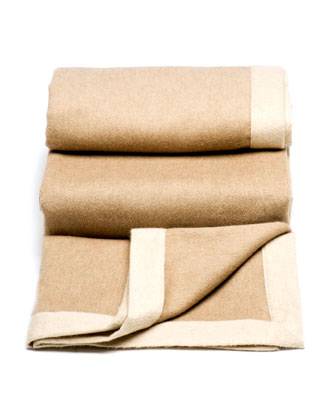 Photo Credit: Bergdorf Goodman
Curl up in Brunello Cucinelli's ultimate blanket—or use it as a decoration ($3,135). Handcrafted of cashmere and available in a neutral camel tone, this throw makes for the perfect solution to cold weather and a casual accessory. Drape this tan blanket over an armchair or the end of your bed for a touch of subtle style.
Photo Credit: Baccarat
No home is complete without some Baccarat. The French brand's crystal eye vase features a wavelike design with horizontal and bevel cuts for the ultimate addition of texture to a living space ($1,300). Available in midnight and clear, the crystal vase blends practicality with style.
Fornasetti Brass-Framed Collier Mirror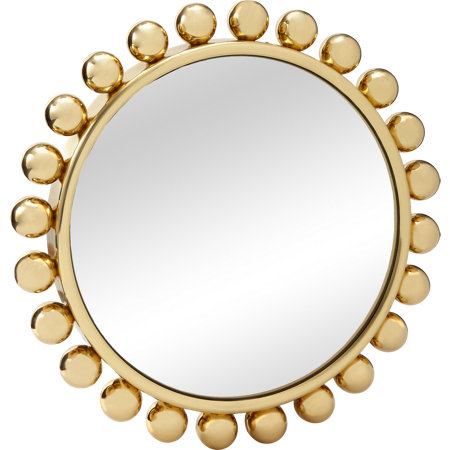 Photo Credit: Barneys
Add some glamour and shine to your wall with this playful, brass-framed mirror from Fornasetti ($2,495). With its unique spherical design and shape-distorting feature, the fun mirror gives an unexpected twist to wall art and reflections.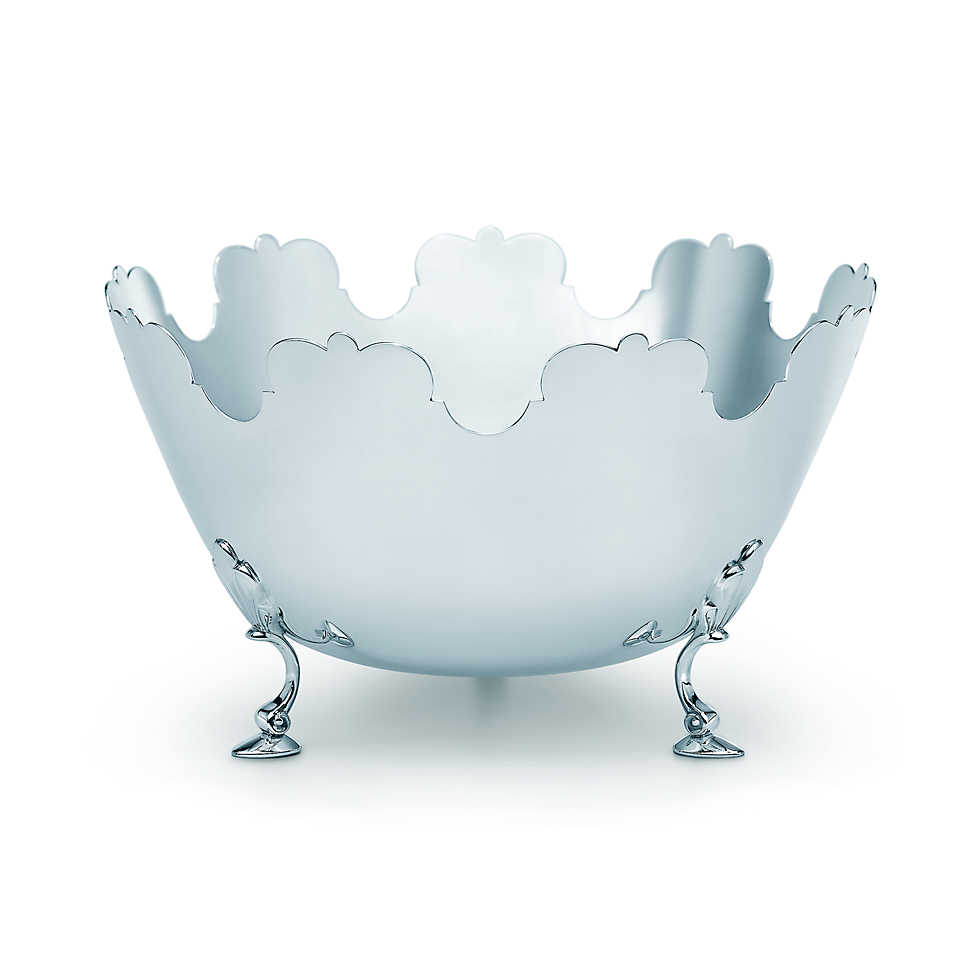 Photo Credit: Tiffany's
Make a statement with Tiffany's sterling silver scalloped bowl on a dining room table, coffee table, or cabinet ($2,700). Perfect for potpourri or decorative pieces, this polished and spacious bowl features a refined and one-of-a-kind design.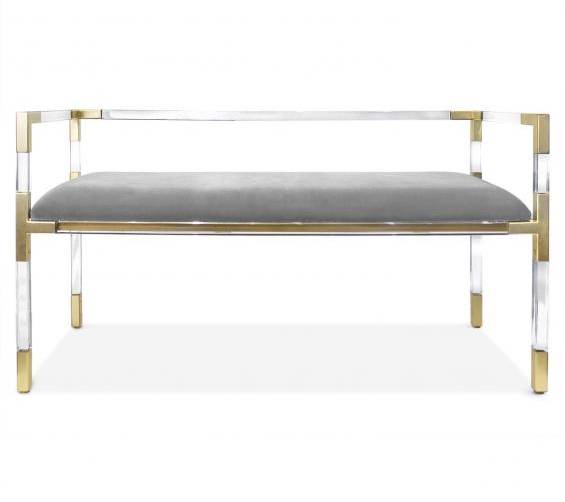 Photo Credit: Jonathan Adler
Perfect for modern art aficionados, Jonathan Adler's Jacques bench includes a clear framework with brass accents for the ultimate accent piece ($1,800). Ideal for an open space or the foot of a bed, the sleek bench makes for a versatile addition to any room.