Whether you are spending the weekend barbecuing in Manhattan or beaching in Montauk, there's no better way to celebrate Independence Day than with cocktails. Instead of popping open a bottle of bubbly, wow your guests by whipping up one of these festive 4th of July cocktail recipes inspired by the colors of our nations flag.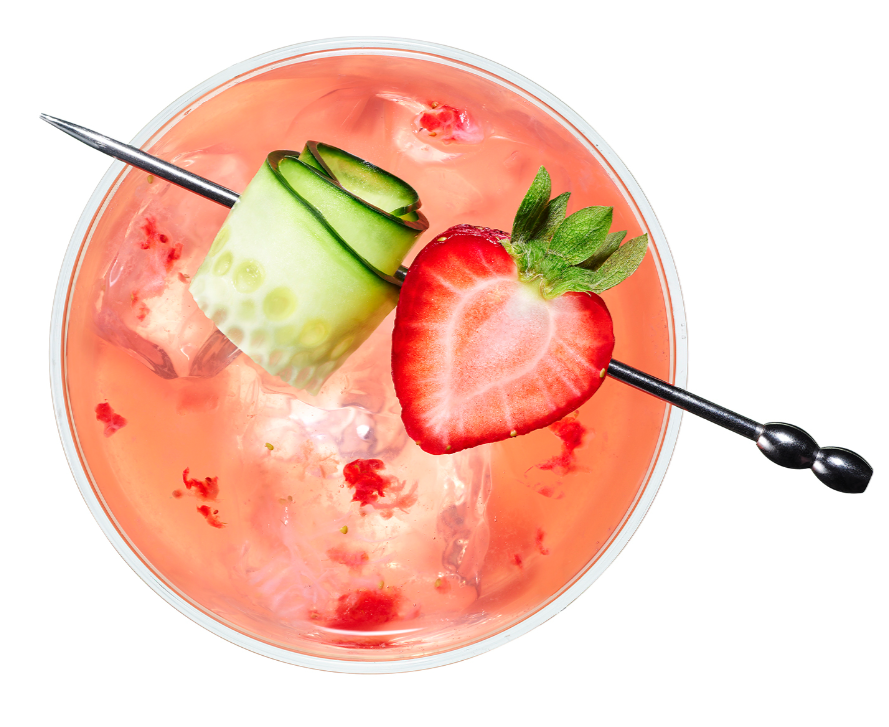 Looking for something light and refreshing to sip while you lounge poolside? Check out this fruity fusion of strawberries, lemons, and vodka co-created by none other than Robert De Niro.
STRAWBERRY SKY
Ingredients:
2 parts VDKA 6100
3/4 part lemon juice
3/4 part simple syrup
soda water
3 strawberries
2 cucumber slices
Directions:
Muddle strawberries and cucumbers with simple syrup. Combine lemon juice and VDKA 6100 in a shaker with ice and shake until extremely cold. Strain into a collins glass over fresh ice. Top with soda water, stir, and garnish with a fresh strawberry and cucumber.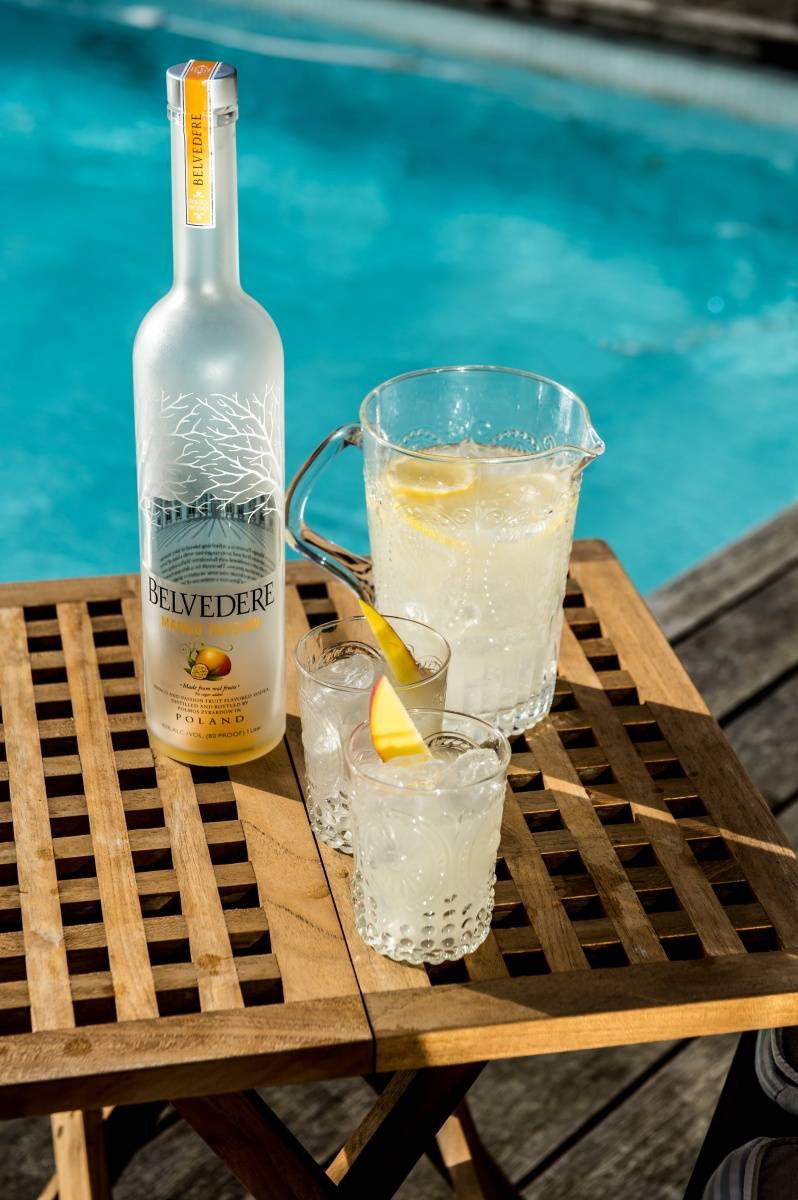 Intricate cocktails may delish, but who wants to spend all day shaking, stirring and straining at the bar when the sun in shining?! Spend more time working on your tan and less time muddling mint with this quick and easy citrus cocktail that's a fan-favorite at STK.
POOLSIDE PASSION PITCHER
Ingredients:
6 oz Belvedere Mango Passion
Top with fresh-pressed lemonade
Directions:
Combine ingredients with ice in a large pitcher and serve with slices of fresh mango.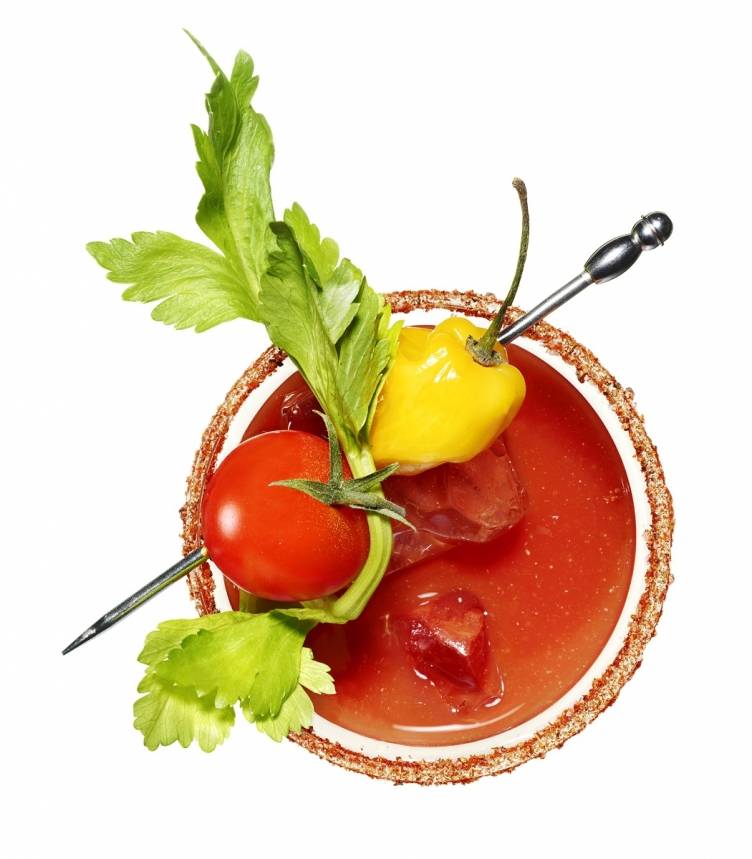 Though most people associate Bloody Marys with brunch at Bagatelle, this classic tomato cocktail is just as tasty when sipped during sunset. Plus, vegetables = healthy, right?! To truly impress your guests, make sure to pick up a box of spicy seasoning to rim the glass—and give your drinks that extra kick.
6100 BLOODY MARY
Ingredients:
2 Parts VDKA 6100
4 Parts Tomato Juice
1Ž4 Lemon
Dash of Worcestershire Sauce
Dash of Soy Sauce
Dash of Oyster Sauce 1 tsp. of Dijon Mustard
Pinch of Fresh Black Pepper and Cayenne Pepper
Dash of Stout Beer
Dash of Hot Sauce
Directions:
Combine all ingredients and roll gently in a shaker without ice. Pour in to a collins glass rimmed with celery salt/pepper/Old Bay Seasoning, and garnish with celery, a cherry tomato, and a mini pepper.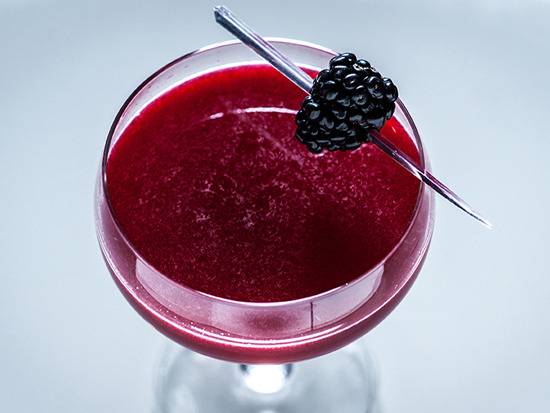 Show off your mixology skills by re-creating one of Kingside's signature cocktails. Follow the recipe to a T or add your own personal flair by swapping in different types of berries or adjusting the amount of sweetener. But a word to the wise: shake carefully. The rich purple hue may be beautiful, but it will stain your white clothes.
MIDNIGHT TRYST
Ingredients:
Muddled b​lackberries
​.75 oz l​emon
.75 oz v​anilla syrup
.75 oz Cocchi Americano
1.5 oz Bombay Sapphire Gin
Directions:
​Muddle blackberries and add lemon, vanilla syrup, Cocchi Americano and Bombay Sapphire gin. Serve in a martini coupe with 1 blackberry on a bamboo pic laid on top of a glass.