Also Written by Emily Wilson
PITBULL WRITES 2014 FIFA WORLD CUP SONG
More than 3.2 billion people from across the globe will be watching when Pitbull, Brazillian singer Claudia Leitte and Jennifer Lopez perform We Are One (Ole Ola), the 2014 FIFA World Cup's official song. Just as Shakira's famed FIFA 2010 song Waka Waka did, this song is expected to bring everyone together and "show the world we are one" with it's cross-cultural influences and Latin flare. Pitbull, writer and co-producer of the piece, perfectly embodies the vivacious nature of Brazil, this year's host of the games.
MICHAEL BAY DIRECTS NEW TELEVISION SHOW
TNT's latest hit television show, The Last Ship, is directed by none other than Haute 100's Michael Bay. Pearl Harbor, Transformers, and Bad Boys are known for Bay's signatures: intense visuals and action-packed sequences, two things that viewers of The Last Ship will see plenty of. This cutting-edge apocalyptic series, based on William Brinkley's 1988 novel, will not disappoint.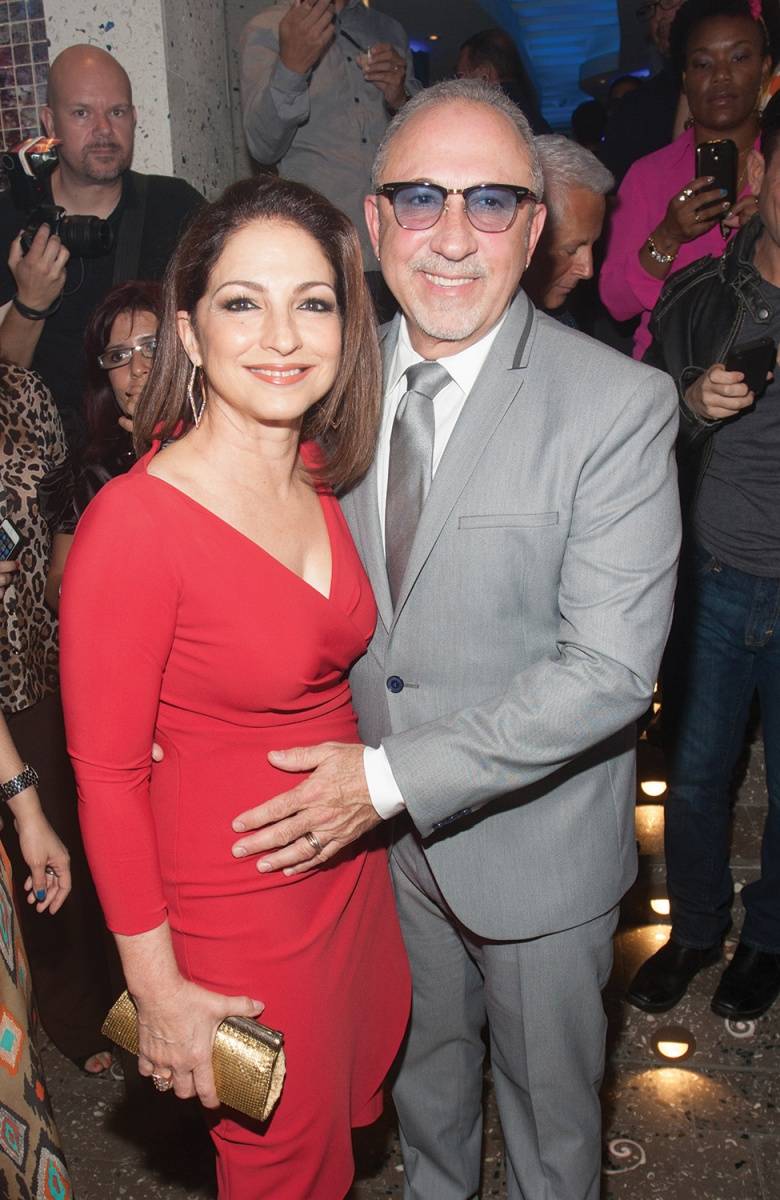 EMILIO AND GLORIA ESTEFAN REVAMP LARIOS ON THE BEACH
Larios on the Beach, Emilio and Gloria Estefan's famous Ocean Drive eatery, recently debuted its new look after months of renovation. The interiors are now gleaming with beautiful mosaics and an incredible sculpture by acclaimed Miami artist Carlos Betancourt in collaboration with Alberto Latorre. The food is Cuban and the music is too – every evening from Wednesday to Sunday. Groupo Tiempo al Tiempo will be playing live. Music is at the heart of everything in this restaurant, which is only appropriate when considering the power couple that started it all.
GIL DEZER GEARS UP FOR GUMBALL'S MIAMI KICK-OFF
Haute 100 member Gil Dezer will be competing in this years Gumball3000 rally, a 3,000-mile intercontinental British motor rally that kicks off June 4th on Ocean Drive and finishes its American run in NYC before the cars and their drivers board planes and head to Scottland, and cross the finish line in Ibiza. Dezer is not only an accomplished businessman and the largest ocean front property owner in Florida, but he also holds the title of 2009 Gumball3000 champion.
JORGE PÈREZ BREAKS GROUND IN SAO PAOLO
This real estate visionary of The Related Group is currently working on Related Brasil's second Sao Paolo project: V:House, which will be the first "residential boutiques" at Faria Lima. Pèrez is excited to be working alongside Stephen Ross of The Related Companies and "transforming the face of Sao Paolo" by applying their business and luxury expertise to the already vibrant Brazilian market. The groundbreaking will occur October 2014, and the residences are set to be complete in November of 2017.
LEE BRIAN SCHRAGER RELEASES  FRIED & TRUE Cookbook
June has been a big month for Lee Brian Schrager, the Founder and Director of The Food Network South Beach Wine & Food Festival.  He was promoted to Southern Wine & Spirits Vice President of Corporate Communications and National Events and released Fried & True, released a new cookbook, written alongside Adeena Sussman, that features over 50 recipes for his latest favorite food- fried chicken. The recipes in Fried & True come from a cross-country selection of the best southern chefs and restaurants. The cookbook is already ranked #1 for both poultry and soul food by Amazon.