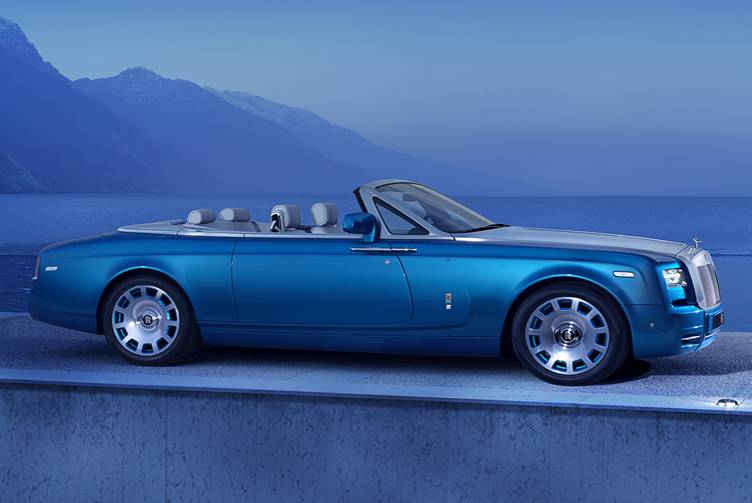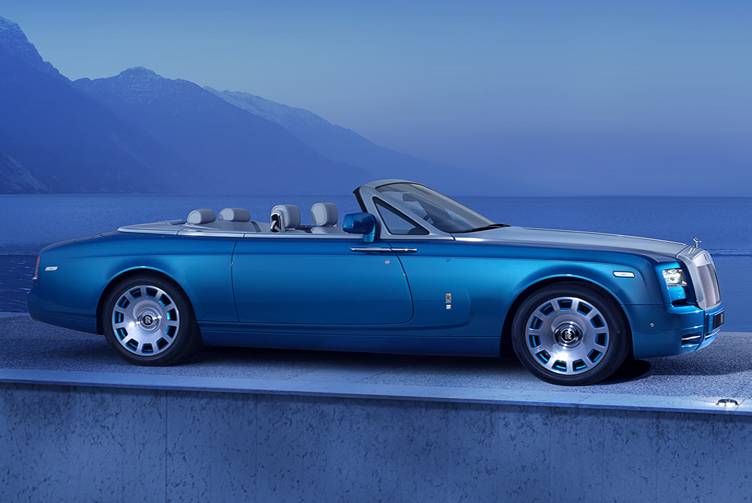 Created in honor of Sir Malcolm Campbell, who set the world waterspeed record in his Rolls-Royce-powered Bluebird K3 boat in 1937, Rolls Royce's special edition of its priciest auto—the Phantom Drophead Coupe Waterspeed Collection—was unveiled at a private affair held at Bluebird Restaurant along King's Road in London, on the site of the original Bluebird Motor Company.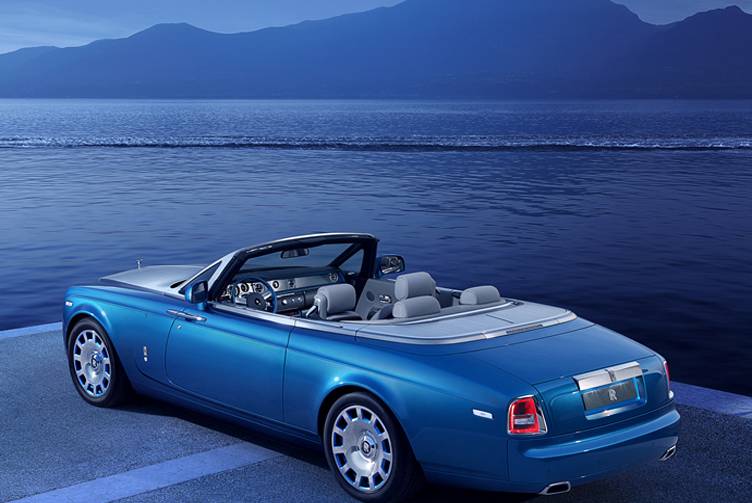 The car touts an exterior colored with the specially formulated shade "Maggiore Blue"—a hue inspired by the lake in which the record was set and Bluebird's color scheme. In order to achieve its flawless sheen, the car is coated with nine layers of paint, meticulously hand-sanded, and then powdered off with a special lacquer.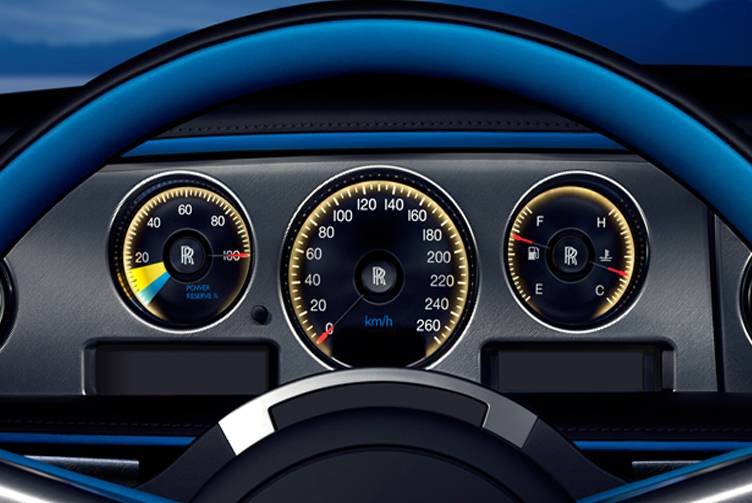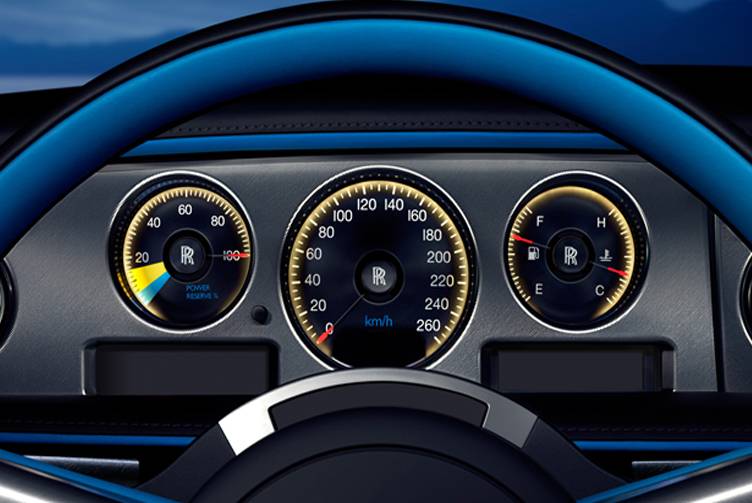 The special Phantom signifies the first time in the history of the UK-based auto brand that a car's exterior paint has also been used to coat its rims and steering wheel. In addition, the car's dashboard also features brushed metal and blue accents, meant to complement the auto's "Windchill Grey" leather interior.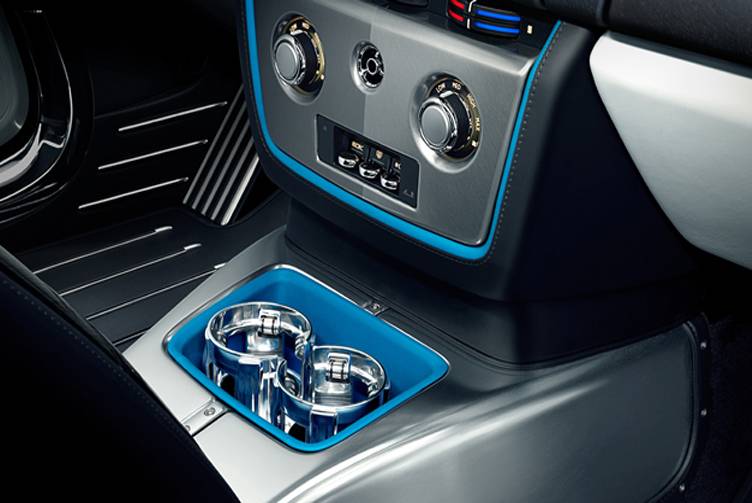 The unique design also boasts hand-engraved door sills and armrest accents; Abachi wood dash highlights; and a hand-embroidered panel for the glove box detailing the records Campbell accomplished.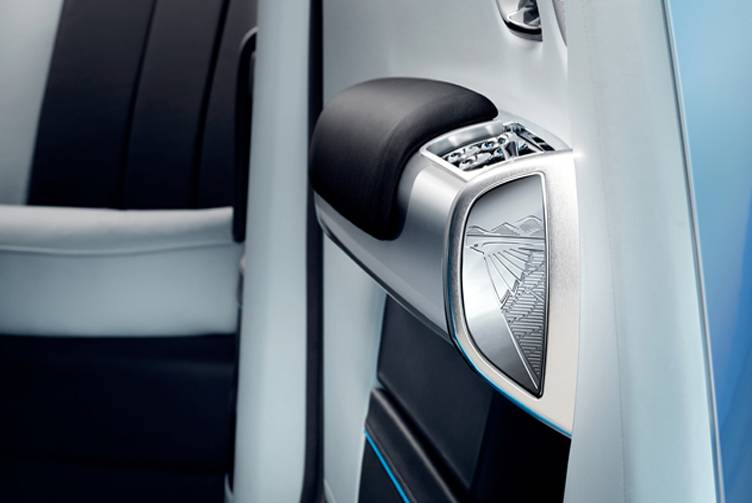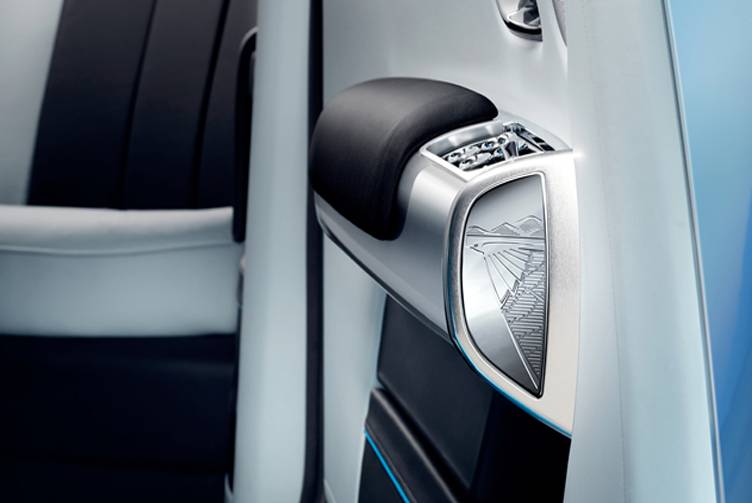 Recently approved by the record-breaker's grandson, Donald, and great-grandson, Joe, the Waterspeed Collection will tout a starting price of £450,000 (around $760,000).