Get ready for a multi-day celebration of Russian River Valley's internationally acclaimed Pinot Noir, taking place over Memorial Day weekend from May 24 – May 26.  The highly anticipated weekend of events explores the rugged beauty
of this largely undiscovered destination and it's hidden gems – including world-class wines, local food and unmatched hospitality.  The Pinot Classic comprises multiple events including the annual Passport to Pinot barrel tasting, and the second annual Pinot Classic Paulée Dinner.  In addition, a seminar on the AVA's neighborhoods initiative will take place on Saturday, May 24 from 10 a.m. to 11:30 a.m. at the Fountaingrove Inn.
Passport to Pinot offers Barrel Tasting from more than 30 Russian River wineries and producers while showcasing the vineyards and people that comprise the exceptional beauty of the Russian River Valley. Guests will enjoy preferred access to pre-release wines, barrel, library and limited edition winery-only wines, artist demonstrations, entertainment, delicious food and so much more. Tickets are $65 for both days and are available on PinotClassic.com.
An exclusive evening celebrating the wine, winemakers and growers of the famed Russian River Valley will inspire guests of the annual Paulée Dinner, this year hosted by Jean Charles Boisset at DeLoach Vineyards on Saturday May 24, beginning at 6 p.m. The tradition of the original Paulées in Burgundy celebrated the conclusion of harvest where vintners would gather for a communal meal, bringing special bottles of wine to share.  In the spirit of this tradition, vintners from the Russian River Valley will dig deep into their personal and private wine cellars to present their favorite Pinots and Chardonnays from the Russian River and beyond. Guests are also encouraged to bring a special bottle to share.
The Annual Paulée dinner begins with a winemaker reception, followed by a delicious three-course, Pinot-inspired menu prepared by Michou Cornu, Director of Cuisine and Hospitality at Boisset Family Estates. Attendees will experience a truly unique Russian River Valley evening under the stars. Host wineries include Arista Winery, Bacigalupi Vineyards, Benovia Winery, Bucher Vineyard, C. Donatiello Winery, David Family Wines, DeLoach Vineyards, Hartford Family Winery, Iron Horse Vineyards, La Crema, La Follette, J. Vineyards & Winery, Joseph Swan Vineyards, Kosta Browne, Merry Edwards Winery, Russian Hill Estate Winery, Siduri Wines, Trione Vineyards and Winery, Williams Selyem. Tickets are $250/person and available at PinotClassic.com.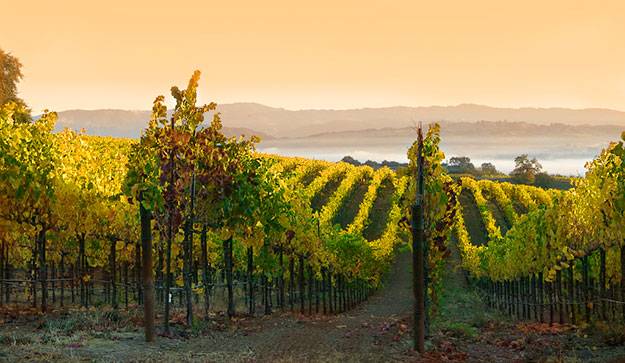 Subscribe to discover the best kept secrets in your city