"The Venetian raised the bar for Maîtres Cuisiniers de France gatherings. This by far was the congress of the century," said Chef Olivier Dubreuil.
The 59th General Assembly of French Master Chefs – "Maitres Cuisiners de France" has left Las Vegas after meeting in the United States for the first time since the MCF's inception.
"We could not be more grateful for the opportunity to host the world's most prestigious union of French culinary professionals as they come together to celebrate the 50th Anniversary of the American and Canadian delegations and the U.S. Chapter of "l'Academie Culinaire De France" (ACF)," said John Caparella, president and chief operating officer of The Venetian, The Palazzo, and Sands Expo.
From March 5-10, the six-day event was held at the celebrated culinary venue of the Las Vegas Strip, The Venetian and The Palazzo, home to more James Beard Award-winning chefs than any other destination.
Executive chef of the Venetian and the Palazzo Olivier Dubreuil is also a Master Chef of France. It was through his hard work and dedication to the organization that his invitation to bring the meetings to the United States was accepted.
Nearly 150 of these Master Chefs stayed at The Venetian Las Vegas where the worldwide meetings were held.
An exclusive induction ceremony was held on Friday, March 7, 2014, adding 21 chefs to the prestigious assembly of Master Chefs.
The "l'Academie Culinaire de France" also hosted a special dinner electing the woman of the year, Las Vegas Restaurateur Elizabeth Blau, and rewarded Master Pastry Chef, Andre Renard with the "Fauteuil de l' Academie" for lifetime achievement.
On Saturday, March 8, twelve "Maitres Cuisiners" and twelve wineries had a great time showcasing their culinary specialties and techniques from different regions of France in an exciting public event known as the Master Tour de France.
Accompanying prestigious culinary talent from around the world, five celebrated Las Vegas chefs also featured their signature dishes in this special culinary tasting, including Olivier Dubreuil of The Venetian and The Palazzo, Claude Le Tohic of Joel Robuchon,  Benjamin of L'Atelier de Joel Robuchon, Jean Joho of Eiffel Tower, and David Werly of Mandarin Oriental.
Click on the photos below to enlarge.
Like Haute Living Las Vegas? Join our Facebook page or follow us on Twitter. Want Haute Living Las Vegas delivered to your in box once a week? Sign up for our newsletter.
Jean-Louis Dumonet, President United States, Canada Delegation, Woman of The Year Elizabeth Blau, MCF Olivier Dubreuil
California cheese and chatcuterie display
Jean-Louis Dumonet tries on the Toque D'Argent
French wine producer Jean-Luc Columbo shares wines from his collection
Fine french wine from producer Paul Jaboule Aine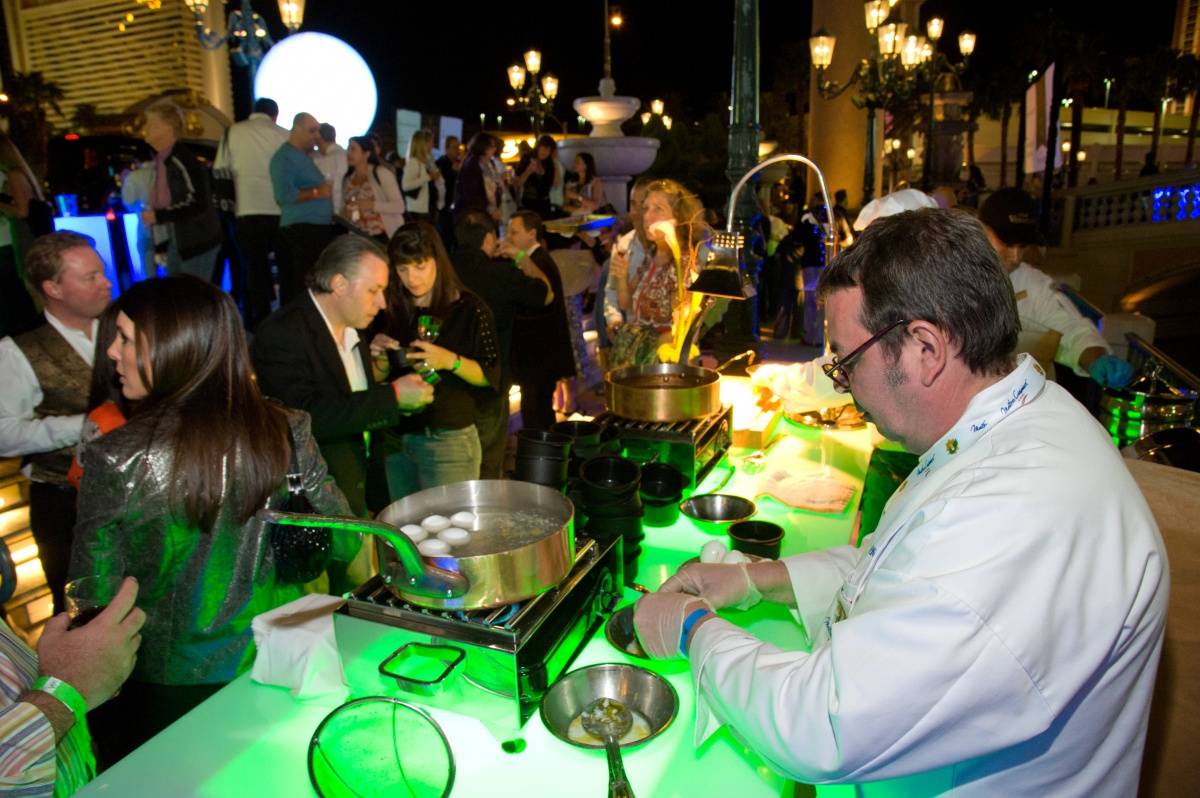 Chef Philippe Godard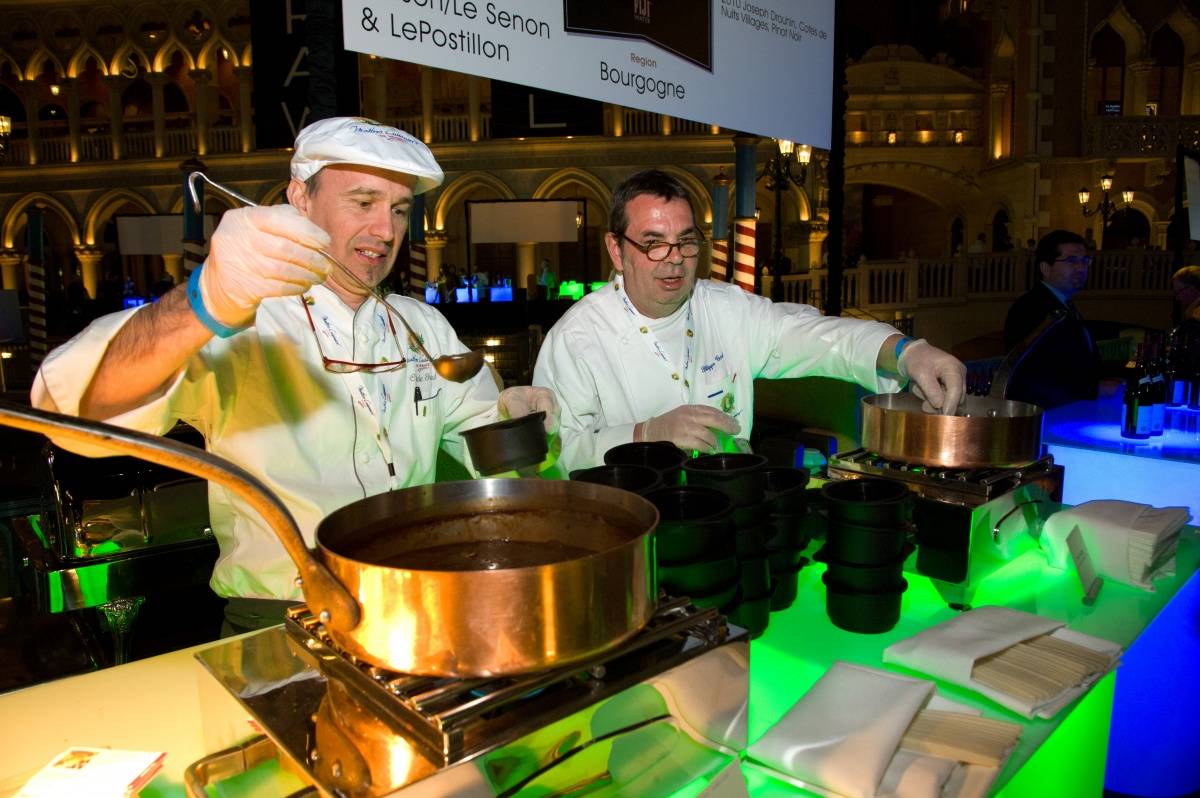 Chef Claude Godard and Chef Philippe Godard
CCP_2718
Toque D'Argent
Steve Beyer Band
MCF Inductee Chef David Werly and wife Isabelle Husser
Maitres Cuisiniers de France Inductees 2014
Maitres Cuisiniers de France Inductees 2014 (2)