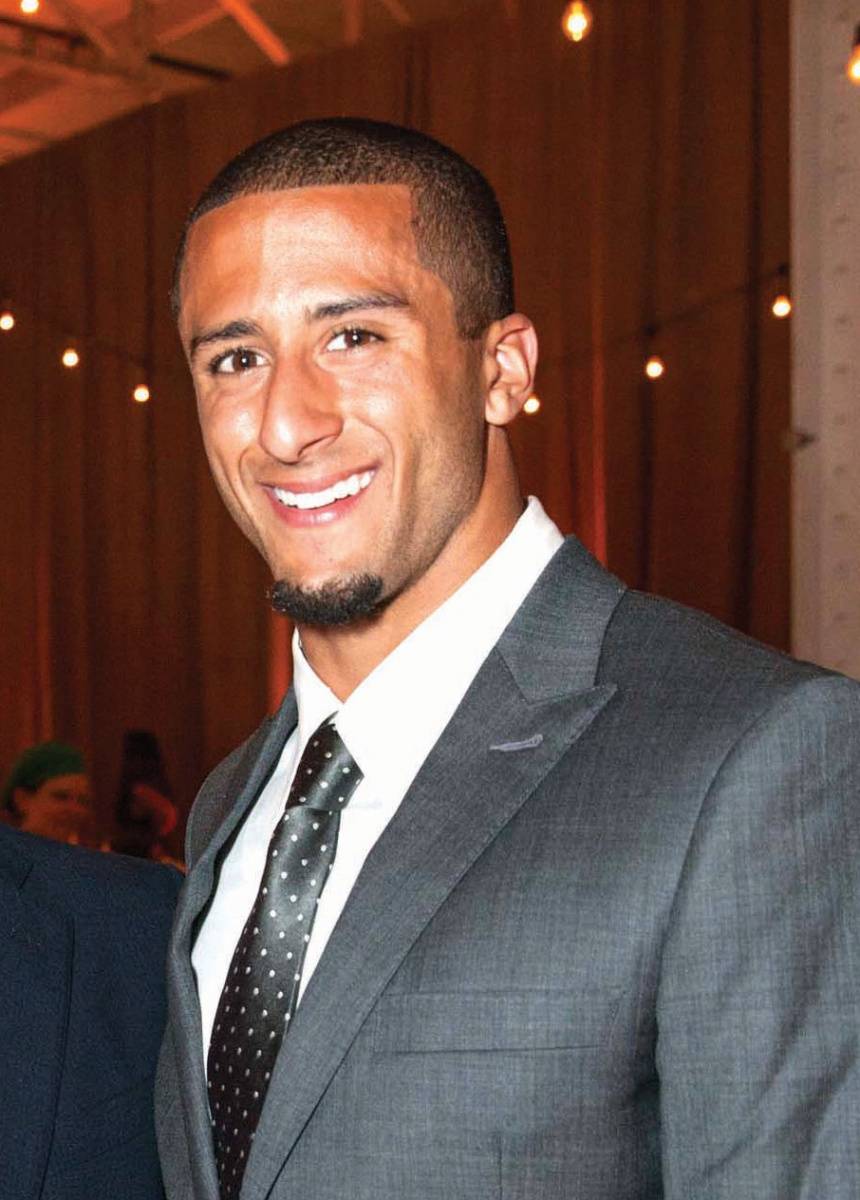 Colin Kaepernick Hosts the Hall of Game Awards
After an exciting NFL season, Colin Kaepernick took a well-deserved break from his role as starting quarterback of the San Francisco 49ers and played a different sort of entertainer entirely. On February 17th, Kaepernick and Carolina Panthers quarterback Cam Newton joined forces to co-host this year's Hall of Game Awards on the Cartoon Network. The competitive quarterbacks created a lively and memorable evening of family fun with their unique sense of humor and low-key banter. The duo kept the show upbeat and entertaining while welcoming attendees such as Lindsey Vonn, Taylor Lautner and the Harlem Globetrotters.
Western Span of Bay Bridge Named After Willie Brown
The western span of the San Francisco-Oakland Bay Bridge has officially taken the name of former San Francisco Mayor Willie L. Brown Jr.  Around 500 people, including dignitaries from San Francisco and the state of California, congregated outside Treasure Island for the official re-naming ceremony on February 11.  Notable dignitaries that took the stage included Lt. Governor Gavin Newsom, Dr. Clarence B. Jones and political advisor Isadore Hall, the Assemblyman from Los Angeles who sponsored the re-naming legislation. Brown told reporters that he was honored to have the bridge span named after him, and he was also delighted that everyone came out to help celebrate the occasion.
Facebook CEO Mark Zuckerberg Purchases WhatsApp for $19 Billion
On February 19, Mark Zuckerberg made a major acquisition. The Facebook CEO announced his $19 billion purchase of cross-platform messaging app WhatsApp. The popular app is a mobile messaging service for iPhone, BlackBerry, Android, Windows Phone and Nokia, and allows users to send messages without paying for SMS. Zuckerberg told reporters during a talk at the Mobile World Congress in Barcelona, Spain that he believes WhatsApp will ultimately be worth more than the $19 billion price tag, as the acquisition fits into a larger goal of connecting more people around the world to the Internet. Per the CEO's statement, WhatsApp will complement Facebook's existing chat and messaging service to provide new tools for the Facebook community.
Jennifer Puccio's Cavalier Nominated for James Beard Award
Jennifer Puccio is making quite a name for herself in the San Francisco culinary community. The Executive Chef and Partner of three of the Bay Area's hottest restaurants has received a coveted James Beard nomination for The Cavalier, her most recent venture. The eatery was nominated for the 2014 Best New Restaurant in its semifinals round. The upscale British bistro, which Puccio opened with partners Anna Weinberg and husband James Nicholas, has quickly gained popularity for it's hip atmosphere and British-Inspired menu since its 2013 opening. The 2014 James Beard Awards will take place on May 2nd and May 5th.
Randi Zuckerberg to Make Broadway Debut
Randi Zuckerberg officially stepped out from behind her brother's shadow when she left Facebook to become CEO of Zuckerberg Media in 2011.  Now, the author of "Dot Complicated" is taking on a new platform – Broadway. From March 14  – March 28, she will play the role of community leader Regina in the musical "Rock of Ages" at the Helen Hayes Theatre on the Great White Way. The Tony Award-nominated musical celebrates the glam-metal rock of the 1980s. Zuckerberg is a huge fan of music herself, as she sang in an acapella group at Harvard, and currently sings in Feedbomb, a band made up of current and former Facebook employees.  Zuckerberg says that she is realizing a lifelong dream to perform on Broadway.