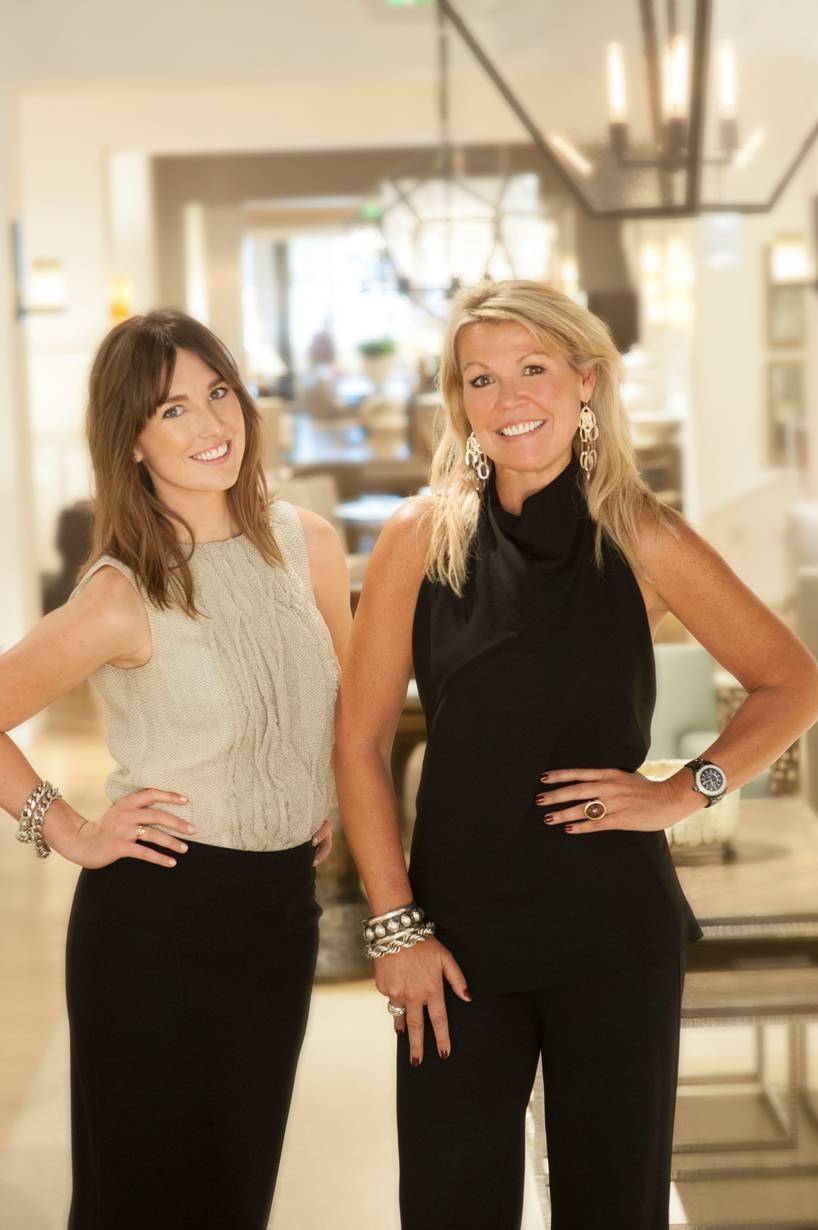 Newly minted millionaires and billionaires are growing like wildfire in Northern California, making elite design a necessity for most NoCal dwellers from San Francisco to Lake Tahoe. Catherine Macfee Interior Design, founded by principle Catherine Macfee over 25 years ago, is considered to be amongst the best in the business. Created with the goal of bringing layered, transitional, and organic luxury to the forefront of design, the full service design firm has earned the trust of some of the most elite names in the world. From the mountain-chic cabins of Truckee to the hill-top mansions of San Francisco, Catherine Macfee (Principle & Founder) and Justine Macfee (Associate Designer & Creative Director) are the mother-daughter dynamic duo who bring the world of luxury design to life.  Here's what they keep nearby to get it all done.
Tape Measure: We will always have a tape measure at our desk and everywhere we go. This is the lifeline of what we do.
Magazines: We're always looking for new sources for inspiration. So you'll usually find a pile of magazines, old and current, on our desks. But we also have know to clutter my desk with interesting rocks, beautifully textured wood we picked up on a hike, or random jewelry or object we find inspiring for a project. 
Catherine Macfee Interior Design Gridded Notepad: We created these great 8.5" x 11"gridded notepads for the company about 10 years ago and it is the only thing we use now. From notes, to pillow, furniture and lighting design, we do everything on this notepad!
Finished Samples of Fabrics: What we're currently working on. Finish samples and fabrics are always on our desks as we sketch and create whatever it is we are working on. We like to surround ourselves with the material and live with it a bit to make sure we are using it in the best way possible.
The Perfect Desk lamp:  With so many late nights, we find it important to have great lighting available. We like a lamp that both does its job as well as inspires, so we make sure that whichever lamp we use keeps our design-creativity bulb illuminated!
Like Haute Living San Francisco? Join our Facebook page or follow us on Twitter @HauteLivingSF. Want Haute Living San Francisco delivered to your inbox once a week? Sign up for our newsletter.
Subscribe to discover the best kept secrets in your city