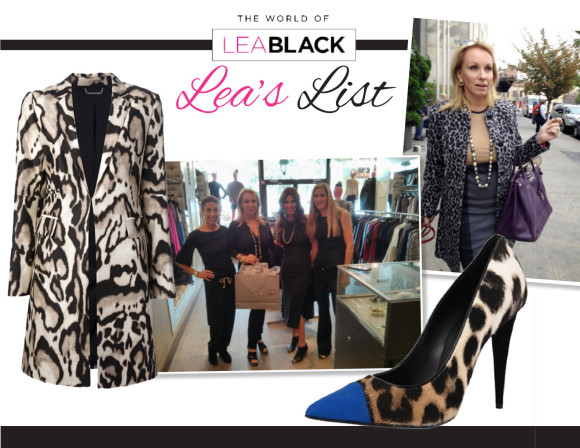 Happy Halloween everyone! Let's all be careful this year not to overindulge – we can't forget about Thanksgiving and Christmas right around the corner – we can save our calories now and enjoy them later ; ).
With the spirit of the holiday in the air, my amazing friend and bestselling author Dianne Collins gave me some words of wisdom that is all too appropriate given this masquerading time of year: What and who we choose to project in our daily lives, whether that is goddess or goblin, is ultimately what we become and who we are. Our dress, our words, our actions, our attitude, and our general demeanor are all controlled by you.
No one gets this more than performers of course. But we can also tap into this for something as simple as say, our Halloween costumes ; ), or even our daily wardrobe. My Stylist and go-to fashion consultant Chad Tucker always has the hottest news on the latest fashion trends, and I am thrilled to give you his amazing advice for the Fall 2013 season: Leopard is back! But when hasn't it been the perfect time to sport a beautiful leopard coat or heels? Here I am in my Betsy Johnson Jacket – approved by Chad of course. Chad also recommends this masterpiece jacket by Dianne Von Furstenberg. Please get in my closet ;).
If you aren't feeling adventurous for as large of a statement piece, these gorgeous Giuseppe Zanotti heels are a great way to work your way up and be comfortable in your new spotted attire. Not too hot on Leopard? No worries! Black is always in! Here I am at a trunk show for my new handbag line at Arlene Too with their lovely associates in Boca Raton. All black everything.
Be sure to visit soon to shop around their amazing inventory of different designers, styles, and diverse couture. 3013 Yamato Road, #20, Boca Raton, FL 33434 Tel: 561-394-0899
Have a fun and safe holiday everyone!
Subscribe to discover the best kept secrets in your city