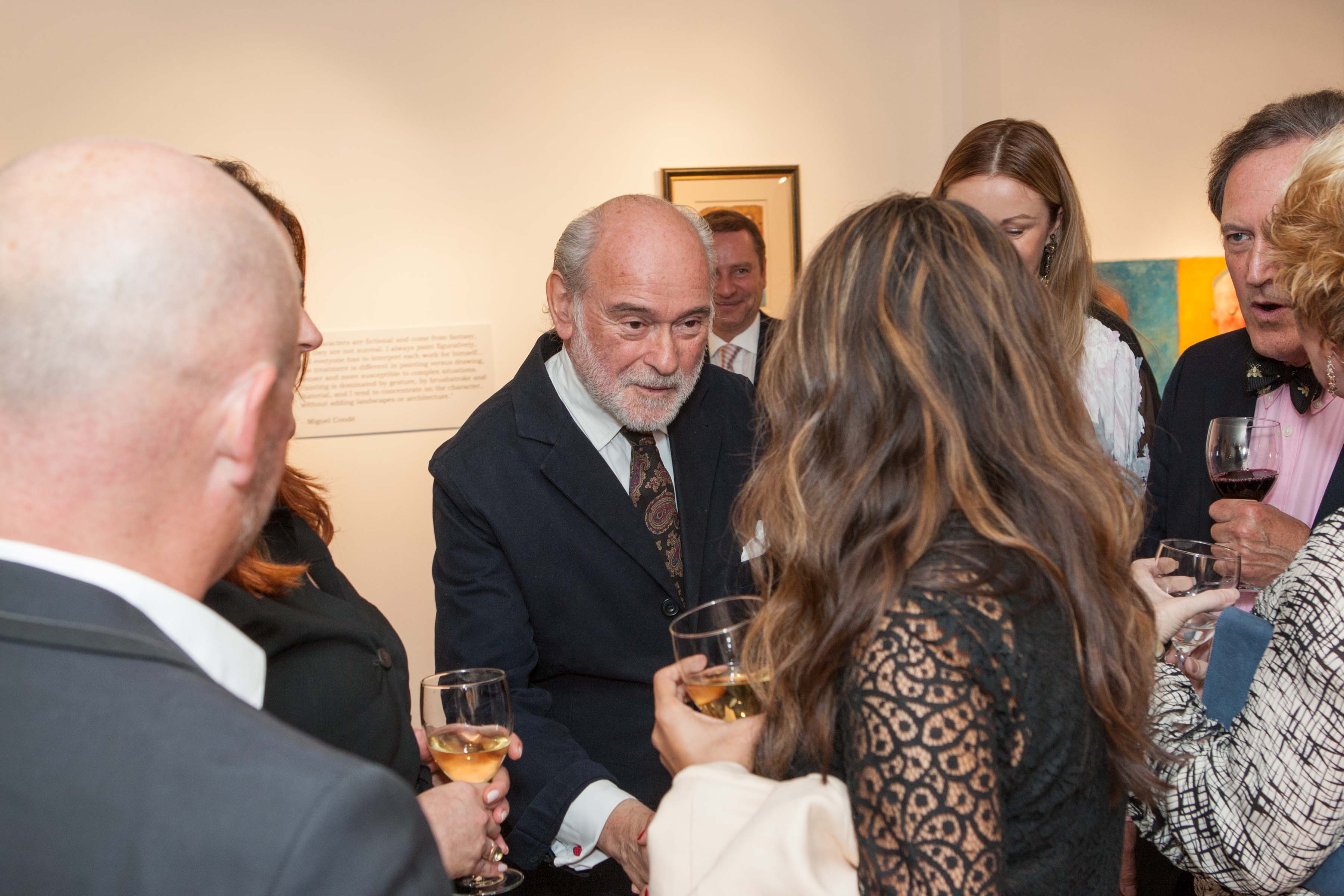 The Serge Sorokko Gallery exhibition, Miguel Condé : A Retrospective, officially opened on September 20th, unveiling selections of Condé's finest work that spans over 40 years.
The launch event brought San Francisco's socialites and art lovers, including gallery curator and owners Tatiana and Serge Sorokko, Natalia Urrutia, Fati Farmanfarmaian, Damion Matthews, Fabiola Gascon, Joel Goodrich and Claudia Ross.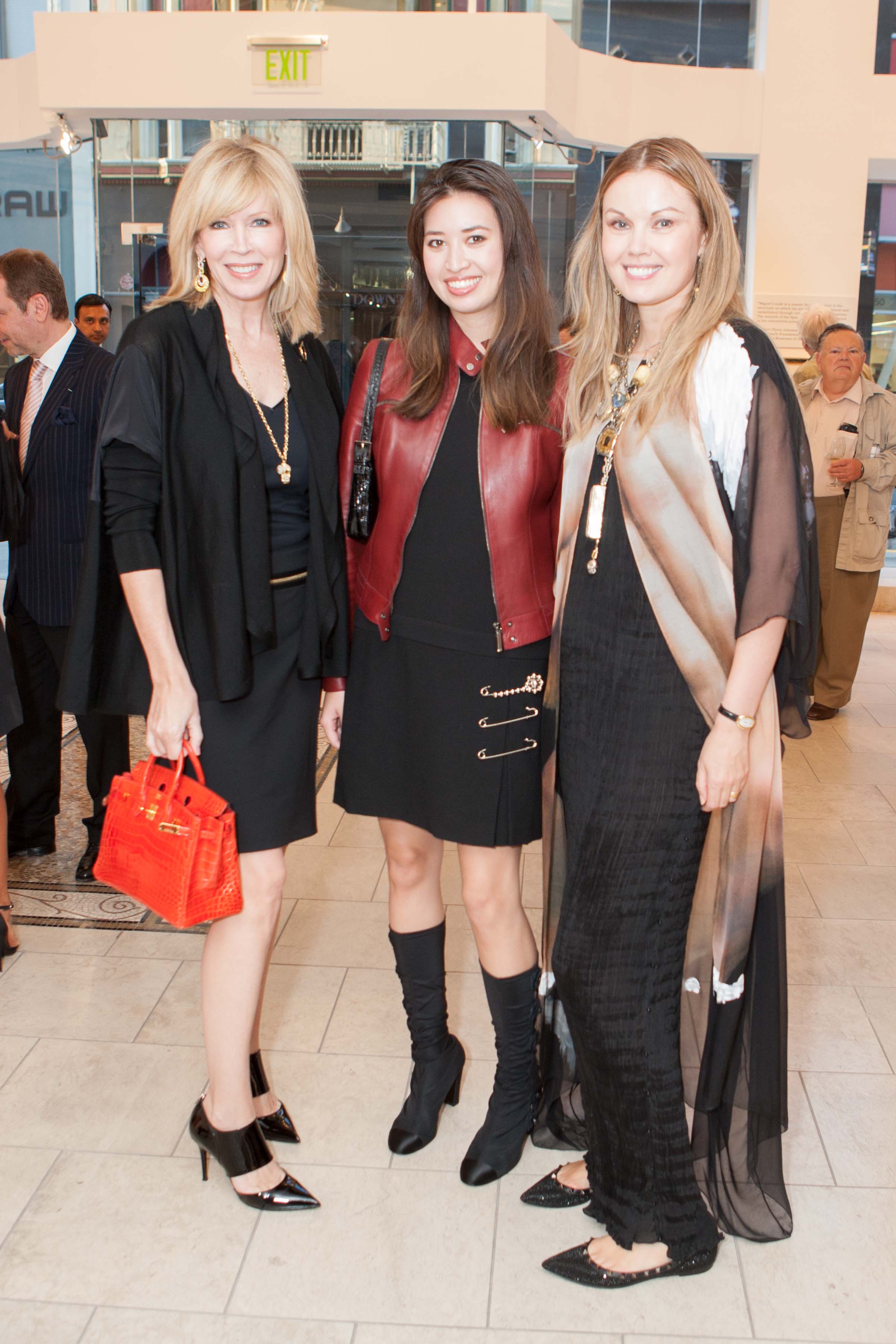 This American-born Mexican painter is highly recognized for his astonishing printmaking, drawings and figurative watercolor paintings through his use of vibrant watercolors and other unique approaches.
Condé's use of watercolors on his homemade paper is truly magnificent providing numerous stand-out pieces in the display. It is remarkable to believe that this incredible artist is self-taught.
His artistic career has allowed him to be able to live and work in the USA and Spain, where he still currently resides splitting his time between Madrid and Sitges.  Having the opportunity to live in such international artistic locations allowed for a multitude of diverse experiences; which are noticeably represented in his thought-provoking work of over 25 paintings, watercolors, and drawings that are currently on display.
Condé also lived in Paris where in 1963 the French Government awarded him the Guggenheim Latin American Fellowship Award, which he adds to his list of many important international prizes.
The exhibition runs through to October 19, 2013 at the Serge Sorokko Gallery.
IMG_6667
Miguel Condé's work
IMG_6696
Miguel Condé's work
IMG_6699
Miguel Condé's work
Sorokko
Claudia Ross, Graciela Suarez Photo: drewaltizer.com
Sorokko
Natalia Urrutia and Fati Farmanfarmaian Photo: drewaltizer.com
Sorokko
Roberta Sherman and Tatiana Sorokko Photo: drewaltizer.com
Sorokko
Susan Casden, Alyssa Fung, Tand atiana Sorokko Photo: drewaltizer.com
Brenda Zarate, Claudia Ross, Victor Vargas
Brenda Zarate, Claudia Ross and Victor Vargas Photo: drewaltizer.com
Like Haute Living San Francisco? Join our Facebook page or follow us on Twitter @HauteLivingSF. Want Haute Living San Francisco delivered to your inbox once a week? Sing up for our newsletter.
Subscribe to discover the best kept secrets in your city