With summer just around the corner, love is undoubtedly in the air. Haute Living spoke with mother/daughter team extraordinaire Jill Kelleher and Amber Kelleher-Andrews of Kelleher International, the world's leading matchmaking firm, who shot to worldwide attention after starring as matchmaking experts on Eva Longoria's show Ready For Love. Here is my conversation with this dynamic duo:
Sonia: Where were you born?
Jill: Berkeley, Ca. at Alta Bates Hospital.
Amber: San Francisco.
Sonia: What is your cultural background?
Jill: Caucasian: My grandparents from father's side came from Ireland. Mother's side: Her grandparents from Sweden and Northern Italy.
Amber: Caucasian.
Sonia: Has this influenced your style?
Jill: My personality seems to spark an Irish flavor, yet my best friend is Swedish and lives in beautiful Stockholm. My favorite wines come from Italy….and Sonoma….Amber's father was half Irish and half Dutch… so a great mix. He and I both had an Irish Catholic background….a coincidence?
Amber: I have a relaxed style ranch home with horses and dogs so my style at home is country; cowboy boots, skirts with comfortable shirts and hats. When I am conducting business or on TV, I like to dress up in my designer clothes and put on some high heels. I feel at home in both worlds and have fun with my wardrobe.
Sonia: What inspires you?
Jill: Meaningful personal stories… I enjoy reading about inspirational people, matching two people who invite me to their wedding and John Lennon's "Imagine" song. Every time I hear that song I cry….and each year it becomes more & more meaningful.
Amber: LIFE! People, relationships.
Sonia: What do you feel is the most important message to communicate when one is looking for a life partner? What is the best advice you can give to our readers in terms of finding the perfect match and the love that they seek?
Jill: Some people are very fortunate and meet the love of their life by chance, but I don't think this is the norm. I think people are making a mistake if they think 'it will just happen one day'. Many of my clients love their job, they are extremely successful and known in their fields, they have great friends, and they stay very busy and don't realize the years going by. They wake up one day and think; I am missing the most important aspect of my live and that is, someone special to share it with. They don't have any trouble dating, but they can't seem to find the right one. I feel you need to be proactive in the department of love. You need to prepare yourself much like getting ready to find your dream job. Clear the decks and hold your breath and jump in. There are so many ways to get out there. Join single charity groups and do go to their party's. Take a cooking class, go to outdoor athletic single functions, singles ski trip, try an on-line service. Ask all your friends who they think would be a good match for you, now that you are making your love life a priority. But, what if you are extremely picky and you are too busy to join anything? You would never be seen on-line or you tried it and found many people misrepresent themselves. Your friends all seem to be in relationships or married with kids. Here is my advice to you successful picky Haute readers. If you are successful in other aspects of your life then it might be the time to bite the bullet and call and pay for help. My company Kelleher International is the best well known matchmaking company in the country and we have the highest success rate of matching people for long term relationships and/or marriage.
Sonia: What is the most important thing in the world to both of you?
Jill: My children and my grandchildren, my siblings and their children and my friends. In the world, Love is all you need…..to make the world a better place.
Amber: Family. I am blessed to have such a wonderful husband and 3 children of my own. I also have 2 amazing step kids who I love very much. My mom and I are extremely close and I love working with her. Family comes first and it's a challenge to keep a balance in life but I never take anything for granted and appreciate all the love and support I have in my life and try my best to be a good example for my children.
Sonia: Who is your favorite fashion designer?
Jill: My St. John outfits stay in style and look the best on me. Plus their little secret…a size 8 is really a 10.
Amber: I have a lot of fashion designers that I like. It's always changing. Honestly I just find clothes that feel comfortable and fit my body type regardless of the label.
Sonia: If you could have breakfast, lunch and/or dinner with anyone in the world, then who would it be? If you could go anywhere in the world, then where would you go? And why?
Jill: After hearing about my daughter's meetings with Sir Richard Branson and all the wonderful people on Necker Island Amber and I realized that his is the charity we want to get involved in. I would like to meet Sir Richard for breakfast on his Island as I had stayed on St. Thomas and didn't get a chance to meet with him. He is making a big difference in the world and we want to be a part of it. I have always wanted to visit India and recently found out about a 59 year old Indian guru Mata Amritanandamayi known simply as Amma, or "mother" known as "the hugging saint" who is making a big difference in helping the poor in India. I just read a heartbreaking book by Katherine Boo called "Behind the Beautiful Forevers"…about the horrible plight of children in the slums of Mumbai. When I read about Amma I was so happy that there is someone making a change in India and I need to know more about this hugging saint.
Amber: Someone that I have always admired in the philanthropic world is Sir Richard Branson. Had you asked me this question a couple of weeks ago, I would have given you his name. However, I am fortunate enough to have just spent 5 days with him (and a group from Virgin Unite) on Necker Island in the British Virgin Islands, and had quite a few breakfasts, lunches and dinners together. A remarkable man who is now about to take civilians into outpace in his new Virgin Galactic space ship! The philanthropic list that Branson is involved in is longer than most and the impact that he is having is enormous. If I could have more time with him I would grab it in a heartbeat. He is a brilliant man who is working every day to make this planet better; from political to environmental, from the oceans to humanity. I'm inspired that he is a true entrepreneur with a gigantic mission and a brilliant strategy to use his many businesses, fortune and fame as a force for good.
Sonia: What is your favorite color? Why?
Jill: Blue. It reminds me of heaven and the beautiful beaches on earth surrounded by different hues of blue. Or maybe my daughter's grey blue eyes or her father's green/blue mesmerizing eyes. While visiting St. Thomas we took a boat ride to a place called the Bitter end Yacht Club on a British Island called Virgin Gorda. I have never seen such gorgeous Turquoise waters surrounding the beaches coming from a cobalt blue ocean.
Amber: I think my mom and I will likely answer this questions the same. Having just been in the Virgin Islands together and spending a lot of time in Hawaii with family, I think we feel best around the colors of the ocean. Blues and turquoises have a soothing sensation, give me energy and it just feels right. Colors are filled with emotion and my emotion feels at home in crystal waters.
Sonia: Who inspires you?
Jill: People who realize that money isn't the end all and that helping others even in small ways can make you and the world a better. I think Helen Caldicott has done and is doing incredible things to make the world better. People should know more about her.
Amber: My mom inspires me all the time. She always has and continues to do so today. My new list to add to my mother is Sir Richard Branson, Jimmy Carter and Jose Maria Figueres.
Sonia: Do you think that humanity is living in a peaceful time? If yes, then why? If no, then what would you do to bring more peace to humanity?
Jill: No…I think the world has become a more dangerous place. This has to change. Just listen to the words of "Imagine" again……Love is the answer….with love comes compassion and selflessness. I believe intelligent people are at "the tipping point". Educated people have had it with the greed and egocentric attitudes, the all about me generation. We have to come together right now. We have to help our neighbors. But, we cannot help people unless we help them to help themselves. This is where the money should go and not to wars and stepping up hatred towards America. Compassion, education, training, and making a better life for those less fortunate. Companies are waking up and many are changing the world and this has to go faster. I believe we are in the best of times to make a difference and hopefully the world will change. If this is ignored I think we will have missed the boat for good.
Amber: I do not think that Humanity is living in peaceful times at all. As a mother and a woman, I feel for humanity and am concerned for my children's future. I am going to try to do everything that I can to educate my children as well as try to make a significant contribution to the planet while I am still here to do so!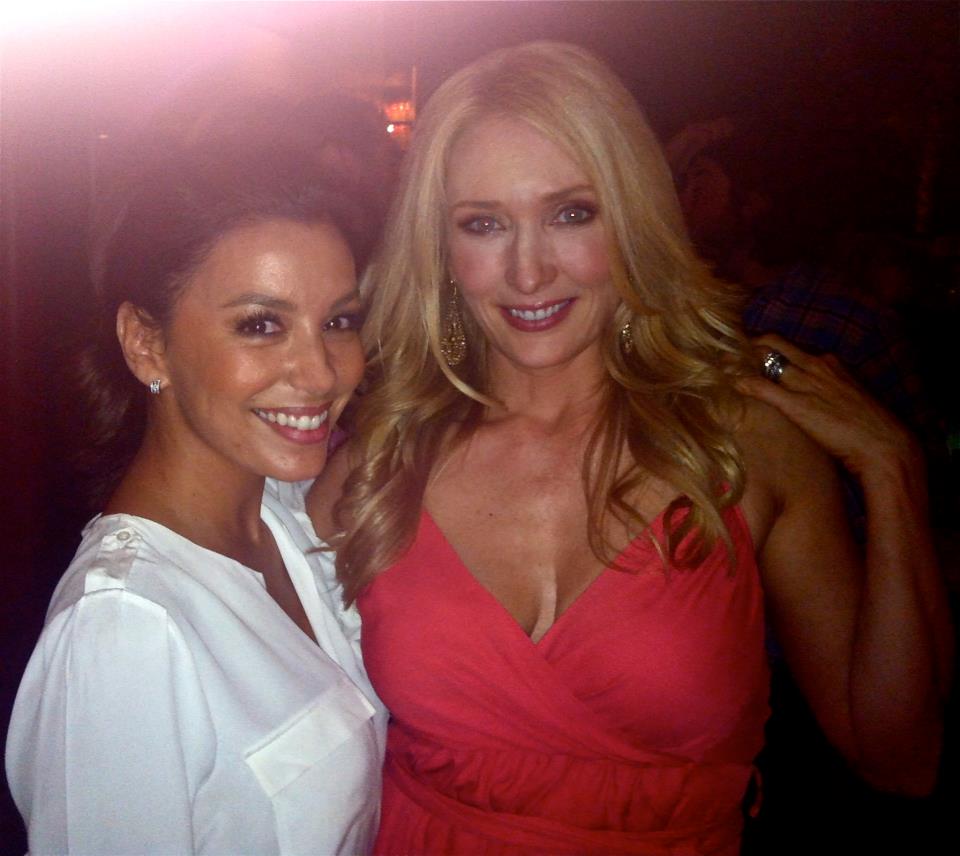 Sonia: What is your 1 year goal? What is your 5 year goal? What is your 10 year goal?
Jill: To bring my business in some way to make a difference in the world. To become more successful and be responsible for many more marriages…..love and happiness…isn't that what it is all about? Full retirement with the next 10 years.
Amber: My 1 year goal is to figure out a way to bring KI into a business model where (under Branson's tutelage) my mother and I can use our business as a force for good. We really do represent the most powerful and influential people worldwide. It is a great honor to be selected as the one who these amazing people entrust in finding them a loving relationship. They ask us to find them that special someone to spend the rest of their lives with and I take this very seriously, but having said that, I know that we can do more together. We have strong relationships with our clients and I see potential for coming together as a much larger force for good. I'm excited about seeing where these ideas take us as a company. A 5 year goal is use the Kelleher brand to branch out into other fun and interesting divisions. 10 years plan is to use the revenue model that we continue to build as a catalyst for charity and giving back…
Sonia: You are an exceptional mother/daughter team. My mother and I were known as the best mother/daughter fundraising team in Boston, but she perished on 9/11 – she was on American Airlines Flight 11, the first plane that went into the north tower of the World Trade Center. Amazingly they recovered my mother's ring under more than 1.6 million tons of rubble and debris at Ground Zero, which I wrote a book about called Sonia's Ring: 11 Ways To Heal Your Heart. I'm sharing this because I appreciate your mother/daughter team with all my heart and feel it is phenomenal. What advice can you give to young people today about how best to nurture their relationships with their Mom?
Jill: I am so sorry for your loss. I will read your book and I can't believe they found her ring!!!…. I don't believe in coincidences. How wonderful to write such a book…and the cover is blue…Seems we are on similar spiritual paths. When you work so close together…I am sure your tragic loss was so, so hard. My daughter has the energy of 10 people and has made our company what it is today. We talk daily and we see things mostly the same. We laugh a lot and….she gets my jokes. I think I am like George Burns wife Gracie most of the time and for some people this would really bother them, but not my daughter. If we don't agree we talk it out and don't hold grudges. I am "Nana" at her home and we try not to talk about work all the time at her home or mine, but it is so natural and so much fun. Nico, her husband is great as he sits down with us with a glass of wine and tunes out when we start talking about mixing and matching. I do find men are much easier to work with, but then again no one has our incredible database of the best women in the world. For men joining Kelleher is a no brainer! I will guarantee success.
Amber: It's like a marriage when you think about it. A happy marriage is when the husband tells you his wife is always right. Well, it's the same here, my mom is always right! But the truth of the matter is, she is a very wise woman and she has a big heart. My mom is the cheerleader that also gives you the play by play breakdown. Not many people can do both. She is everything to me and I am proud to call her my business partner and even more proud to call her my mom. She also makes fabulous mother in law and awesome grandma to all our kids!
Sonia: What is the most important message you want me to communicate to my audience?
Jill: I believe that two is better than one….Don't you? What are single people waiting for? If you are single and want a significant relationship then give us a call….Or do something about it.
Amber: I think that no matter what profession you do in life, just make sure it feeds your soul. Life is short and you need to check in with yourself from time to time to make sure that you are not chasing the buck and in doing so hurting your health along the way. Money is great and you can do a lot of good things with wealth but it isn't the end all. Successful people should also be grateful for what they have and by proud for what they accomplished but also stay humble and help others.
Sonia: What is the greatest accomplishment in your life?
Jill: My children, Joseph named after my father and my daughter, Amber who I named after my mother. I was very fortunate to work hard and find my dream job. Every day my COO John Galloway says, "We are living the dream".
Amber: My 23 year relationship with my loving husband and my 3 compassionate children.
Sonia: Where is your favorite place to be in the world?
Jill: I love Paris and the South of France. The more I travel, the more I appreciate my home which is 10 miles north of the golden gate bridge, Mill Valley. San Francisco is one of the most beautiful cities in the world. I also have a home in La Quinta, California to warm up in the winter and a cabin at Lake Tahoe in Incline Village to snow ski or take the kids paddle boarding in the summer. Around December, I like to get over to Hawaii and see old friends there as that is where I met Amber's father on a vacation at age 18. We married 3 years later. Hawaii is where we scattered his ashes to lie near Diamond Head in the beautiful blue waters of Hawaii.
Sonia: As you mentioned earlier, you just returned from Necker Island with Sir Richard Branson, where you were helping with his charity called Virgin Unite. Are there any other charitable causes/organizations that are dear to your heart?
Jill: I have been a sponsor of two children with Save the Children for many years and I also like to donate to Doctors without Borders. Amber and I are so excited to be working with Virgin Unite as they are doing what we only dreamed of…..Sir Richard Branson is changing the way Companies and people think… Amber saw this first hand and already is on board and we will find ways to get more involved and get many others involved….this is the tipping point and Richard is ahead of the game.
Sonia: What inspired you to start your matchmaking firm?
Jill: My parents were happily married so when I divorced in 1975 it was before I knew of anyone else who was divorced. Shocking, but it was the right thing to do and my ex-husband and I stayed best friends until he died 3 years ago. I have not been so lucky as my parents in love and that may be why I started a matchmaking business. I know what it is like to be single and putting yourself out there and the expectations and the work it takes to date. I have been married and divorced. When I was in my late 20's and 30's I spent my time with married friends who had children the same age as my daughter. Time went by and I dated very seldom as I was busy working and we all had such fun together, that I didn't think I needed to do something about finding love. I thought it would just happen, and it didn't for quite a while. When I did think about it I didn't know where to go. I think now if Kelleher or any matching service was available then, I know I would have met the one for me. At that time dating services did not exist. Most people met in bars. I lived in Hollywood and the better bars were in Beverly Hills or Malibu, so it wasn't until I was in my late 30's that I found love again…..in a restaurant at the bar called Flynn's Landing by chance one Sunday raining afternoon. As I said chance can happen, but the wait can be long and no guarantees. My girlfriend said she wouldn't call me again if I didn't meet her at Flynn's and I almost didn't go…..Better to go…you never know what may happen. My son named after my father Joseph, but his nickname is Flynn. Joseph Flynn Kelleher, JFK.
Sonia: What are the 3 most important ingredients to look for in a partner? Should this be unique for each and every person or are there 3 basic ingredients that help create and establish a lasting love relationship?
Jill: Values are most important. Values: in education, health and fitness, intellectual, spiritual, religion, etc. Character, and Chemistry….sometimes the chemistry is not love at first sight.
Sonia: Amber, Why did you decide to participate in the TV show Ready For Love?
Amber: I wanted to do a feel good show about love and relationships that didn't use people as a source of entertainment. I liked that I was able to hand select the quality young women that were truly ready for love girls as opposed to linking up for a casting call to be the next reality star. And most of all, I knew that this show would have "take aways" for viewer at home who could actually learn unique skills and fun tools for successful dating.
Thank you Jill and Amber of Kelleher International for sharing what matters most and for helping spread love as love is all we need…all we need is love.
For more information about this mother/daughter matchmaking team extraordinaire, please visit their website. For more information about Sonia Tita Puopolo's book Sonia's Ring: 11 Ways To Heal Your Heart, please visit her website.