Images: 2. forbes.com,  4. forbes.com, 7. Kirby Lee/Image of Sport-US PRESSWIRE, 10. therealdeal.com
According to Credit Suisse's Los Angeles head of private banking, numerous billionaires call Los Angeles their part-time home. Haute Living looks at ten of these billionaires who make Southern California their second home.
1. Charles Cohen – Primary residence is New York and his L.A. second home is located in West Hollywood. Cohen is the owner of Pacific Design Center and founder of Cohen Media Group. "Los Angeles is a great place. It's attractive for a lot of reasons," said Cohen. "The weather is wonderful, the physical beauty of the place is spectacular, the lifestyle is attractive and the business opportunities are as good as anywhere else, if not better."
2. Larry Ellison – Primary residence is in Northern California and he owns multiple properties in Malibu and multiple homes on Carbon Beach. Ellison is the founder of technology company Oracle Corp. and the owner of a hotel and two restaurants in Malibu.
3. Stanley Kroenke – His primary residence is located in Missouri and he is the owner of Malibu Colony Shopping Center.
4. Paul Allen – As the co-founder of Microsoft and has a hand in Hawthorne-based SpaceX, Allen's primary residence is located in the Pacific Northwest but owns a property on Carbon Beach in Malibu and one in Beverly Hills.
5. Michael Dell – Founder of Dell Inc., and owner of Santa Monica's Fairmont Miramar Hotel, Dell's primary residence is in Austin, Texas but also resides part-time in Los Angeles.
6. Timothy Headington – As head of Headington Oil and co-owners of GK Films, which produced "Hugo," Headington' primary residence is in Dallas but he also spends a significant amount of time in Los Angeles.
7. Mark Walter – As the new owner of the Dodgers and head of Guggenheim Partners, Walter's primary home is in Chicago but he has plans to purchase a home in Los Angeles.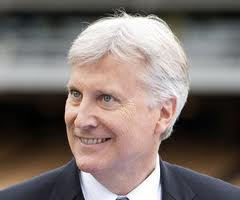 8. Nicolas Berggruen – A billionaire investor, Berggruen is known as the "homeless billionaire" as he has no primary residence known and his "second home" in Los Angeles is the Beverly Hills Peninsula Hotel. With a passion for art and a $2.3 billion fortune, Berggruen is a trustee of the Los Angeles County Museum of Art.
9. Yan Cheung – As the founder of America Chung Nam Inc., Cheung's primary residence is in China, however he spends plenty of time in the Los Angeles area as well.
10. Jeff Greene – After making a lot of money by betting against subprime mortgage-backed securities, Greene's primary residence is in Palm Beach, Florida but he also owns a home on Sunset Plaza that features a dance club and a second 3,000-square-foot home in Malibu.
Source: Los Angeles Curbed
Like Haute Living Los Angeles? Join our Facebook page or follow us on Twitter @HauteLivingLA. Want Haute Living Los Angeles delivered to your inbox once a week? Sign up for our newsletter.
Subscribe to discover the best kept secrets in your city