On Tuesday June 5, fine jewelry designer, Rebekah Schwartz hosted a special preview party on the rooftop of the Gramercy Park Hotel celebrating the launch of her newest collection for Rebekah Lea Designs.
Named "The Forbidden Forest," Rebekah's new collection invokes a dark fantasy vibe pulling inspiration from nature and modern elegance. As guests sipped champagne, they got a sneak peek at her new pieces including the "Forbidden Fruit Cuff" made of of a mix or sterling silver, 18k White gold, 14k Yellow gold, white diamonds, pink tourmaline, iolite, green tourmaline, rubellite and black rhodium and the men's 14k gold "Raven Claw" with white and black diamonds, citrine and black rhodium.
But the whimsical piece that really got everyone talking was the "Queen's Crown." Made of sterling silver, 10k yellow gold and adorned in diamonds, rubies, tsavorite, garnet and black rhodium, this stunning headpiece looks as if it came straight off the film set of "Snow White And The Huntsmen."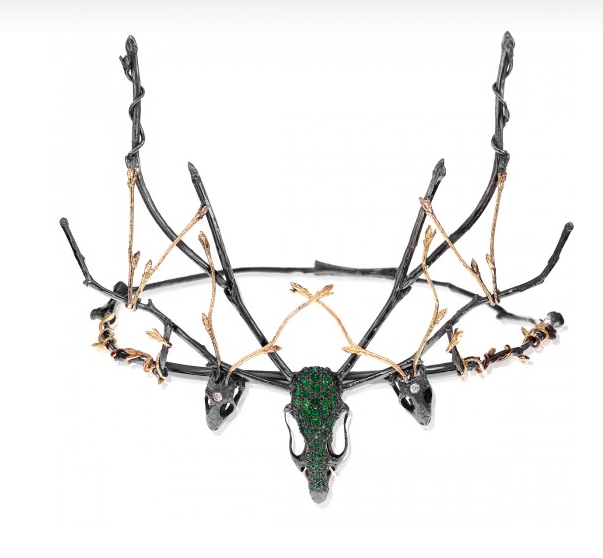 Rebekeah also had a few of her "special order" pieces on display including an one-eye sterling silver mask adorned with Swarovski crystals and a brass gladiator inspired shoulder cuff.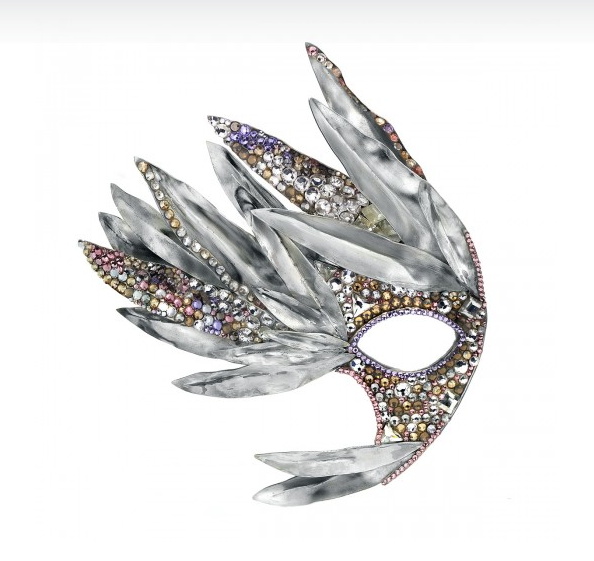 Rebekah's pieces range from $400-$10,000 and can been seen on her website Rebekah Lea Designs.
Like Haute Living New York? Join our Facebook page or follow us on Twitter @HauteLivingNY. Want Haute Living New York delivered to your inbox once a week? Sign up for our newsletter.
Preview Party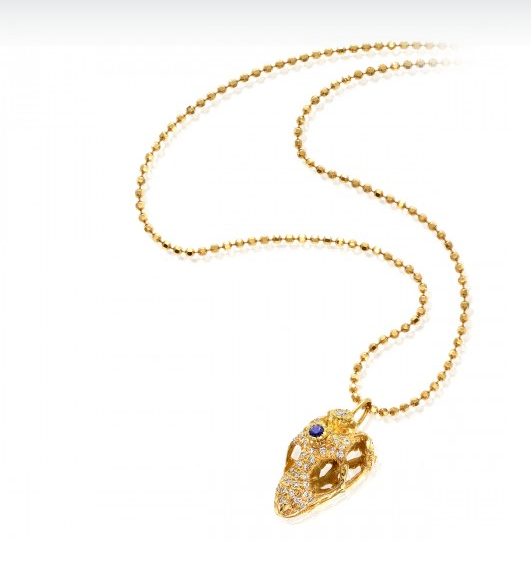 Lizard Kind Necklace
Lizard Kind Necklace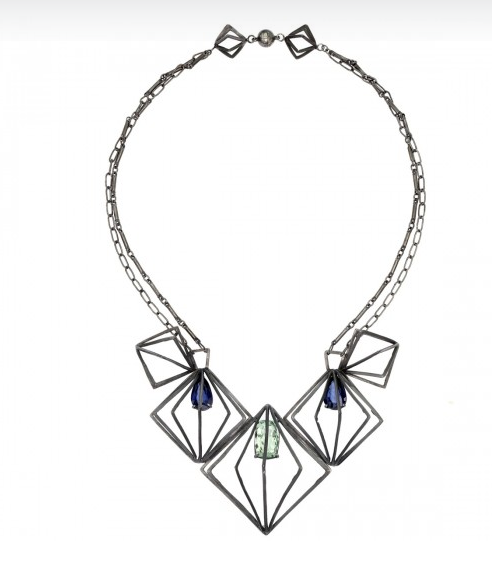 Caged Necklace
Caged Necklace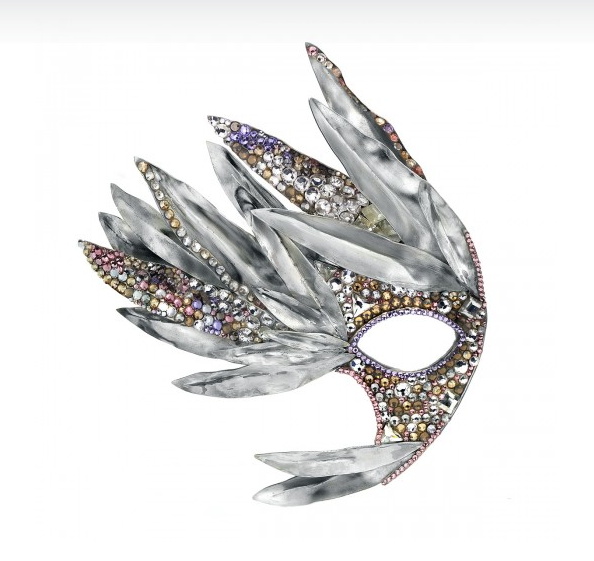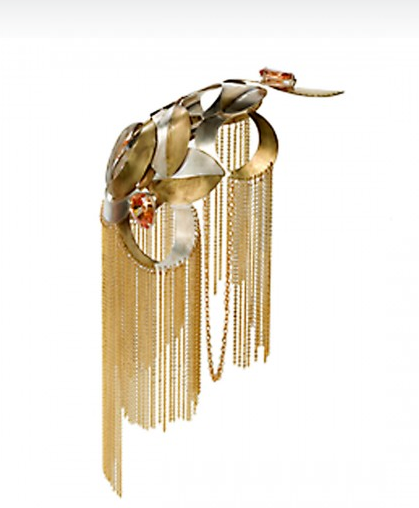 Shoulder Cuff
Shoulder Cuff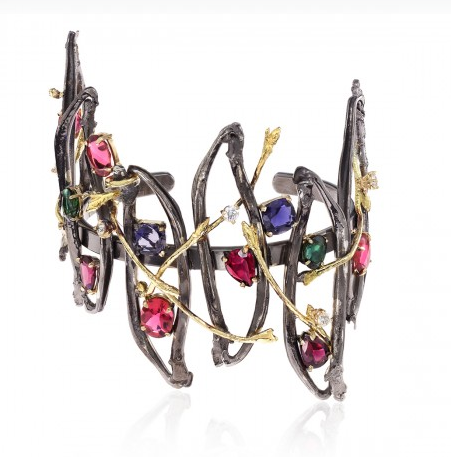 Forbidden Fruit Cuff
Forbidden Fruit Cuff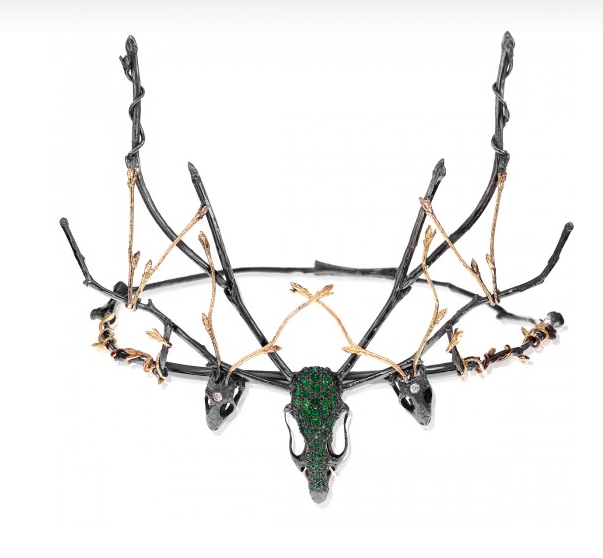 Queen's Crown
Queen's Crown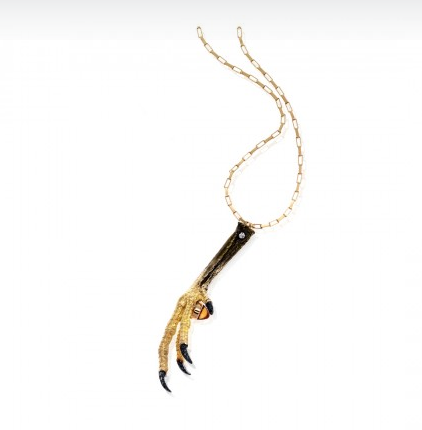 Raven's Claw Male Version
Raven's Claw Male Version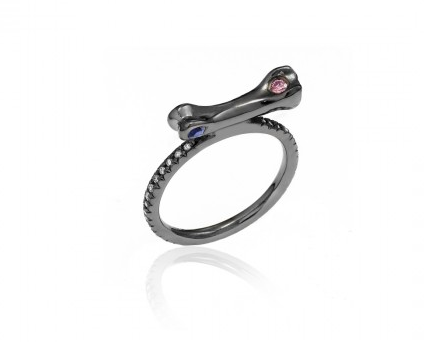 Lonely Bone Ring
Lonely Bone Ring
The Love of Death Pin
The Love of Death Pin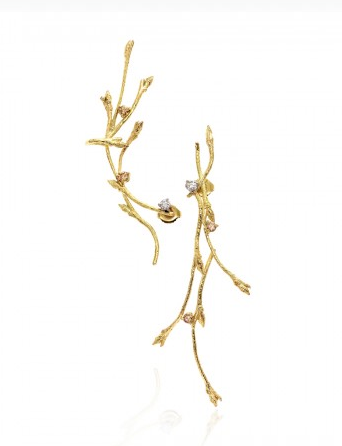 Golden Vine Earrings
Golden Vine Earrings
Enlightened Lizard Cuff
Enlightened Lizard Cuff
Subscribe to discover the best kept secrets in your city