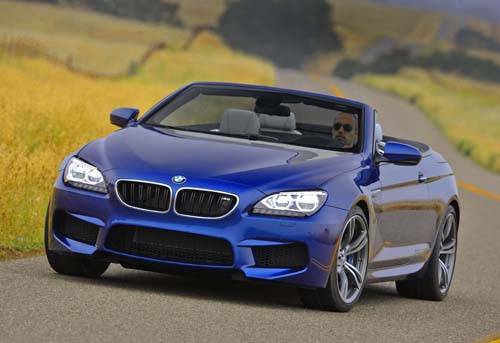 Haute Auto curator Kimatni Rawlins of Automotive Rhythms reviews the 2012 BMW M6 Convertible.
Certain vehicles garner attention simply on style and appeal alone. Others manifest their reputation from performance characteristics and thorough engineering. Then you have that group whose cachet is contrived from historical reputation. So what happens when you comingle all three characteristics into one super car? Pure bliss in the form of the 2012 BMW M6 Convertible.
First introduced in 2006, the ultra-elite convertible receives its DNA from the 1972 3.0 CS Coupe. And though it's German born and bred, the amenities of the new M6 make it quite fitting for super heroes like Captain America. When you're behind the wheel of an M car something magnificent transpires in your blood and lets loose euphoria that's not so easy to obtain elsewhere. Well, maybe in an F-15 fighter. Yet you could easily say the M6 Convertible is most fitting for an Avenger or superhero. I certainly felt like one during the initial press drive in Santa Barbara, California a few weeks ago.
Haute Auto curator Kimatni Rawlins is the founder of Automotive Rhythms Communications, LLC (AR), a multi-national lifestyle firm that blends evaluations of the latest cars, trucks, SUVs, and bikes around music, fashion, travel and technology.
Subscribe to discover the best kept secrets in your city